With university attendance rates around the world climbing higher than they ever have before, we're living in an age where an increasing amount of young people are part of the first generation of our families to go to university. Holding this status is obviously an enormous source of pride for both the individual and our parents, but if there's one thing I've learned as a first-generation student myself, it's that people don't tend to realize the social, cultural and financial factors often accompanying the first-generation identity that can make succeeding at university almost impossible for us.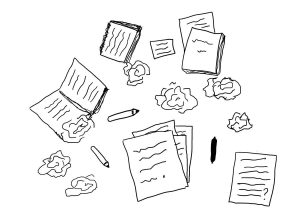 The First Generation Students Union (FGSU), is an organization recently established on campus to represent UBC's first-generation student population. In a statement to Discorder, the organization says that a disproportionate number of first-gen students come from low-income backgrounds compared to their peers, and that this is their biggest barrier to a smooth university experience. Many first-gen students must take on multiple jobs a semester in order to help their families pay their tuition and student fees, which decreases the amount of time they have available to complete their course work and adds to the already overwhelming stress of being a university student. "This devalues the experience of a university life by making it a continuous, relentless uphill battle," says the FGSU.  
The other major adversity faced by first-gen students is our sense of alienation from campus life. As the FGSU puts it, first-gen students "often feel that they do not belong in the student community." I'm privileged enough that low socio-economic status has not been a factor to contend with in my university experience, but I can confirm that trying to feel at home in an environment where the vast majority of your peers come from university-educated families and you don't, is a difficult task. No matter how hard your parents may try, they cannot give you the same support in terms of navigating the academic and social ins and outs of university compared to parents who have experienced university first-hand, and you'll always feel at least a little bit lost because of it.  
For the above reasons and more, first-gen and low income students at UBC need support, and the FGSU's goal is to provide it. Aiming to build a network of first-gen students on campus who will support each other as they work toward graduation, the FGSU intends to begin hosting social events and panel discussions focusing on the first-gen identity, and to establish peer support and mentorship programs uniquely for first-gen and low income students. In order to "help bridge the gap between first-gen and non first-gen students" that exists at UBC, the organization has already begun collaborating with UBC's Equity and Inclusion Office to bring awareness to and promote the first-gen student identity among our peers in an effort to encourage more integration between these two communities. The FGSU also has its own podcast in the works, which its members will use to "share their stories about barriers in accessing education within the context of the first-gen identity" with other first-gen students at UBC and with the student population at large. Finally, the FGSU has established partnerships with existing UBC organizations that address needs often experienced by first-gen students, including the AMS Food Bank, the Centre for Student Involvement and Careers, and the Financial Wellness Peers, in order to connect first-gen students with these organizations' services.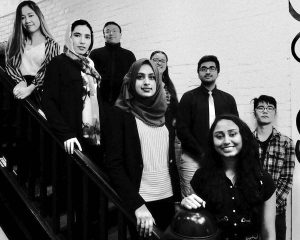 The creation of the entirely student-run FGSU in January 2019 marked the first official time a presence representing the needs of first-gen students has existed at UBC. In fact, while the administrative bodies at universities across Canada, such as McMaster University and University of Ottawa, have in recent years established support services designed specifically for first-gen students, such an initiative has never been undertaken by UBC's administration. But the FGSU is not disheartened by UBC's delayed efforts of inclusion and support toward first-gen students, and in fact feels that UBC has accelerated its actions to follow their organization's example by increasing its commitments to ease university life for us.
"We believe that even if changes take a long time to come into effect," the FGSU states, "knowing that the university is supportive of our efforts in enhancing equity and inclusion allows us to be optimistic about our future."