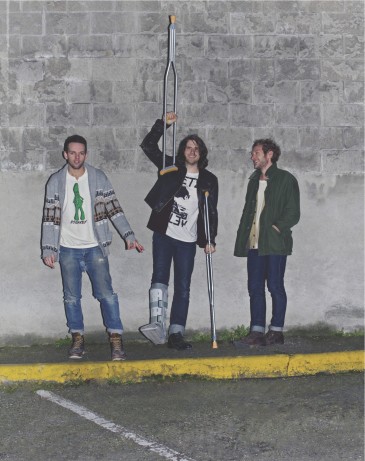 "Big Daddy Cumbuckets … I have no fuckin' idea who they were," Kirby Fisher of Vancouver doom pop trio War Baby says, explaining his favourite band shirt. Considering both he and guitarist Jon Redditt pick vintage clothes for a living, this was the last thing I expected him to say. The band's latest recordings were even commissioned off a pair of vintage jeans that Fisher sold. Yet I still hesitate to believe this shirt even exists. This was just one of the possible half-truths War Baby tell me while cracking jokes and drinking beer under the dim light of Pat's Pub to discuss their debut full-length album, Jesus Horse, Aussie radio, and gay pride.

It's been just over four years since the core duo of Jon Redditt (guitar/vocals) and Kirby Fisher (drums/vocals) first convinced Wendy 13 to let them play the Cobalt in 2008. The following year their Permanent Frown EP was recorded under the guidance of Jordan Koop at FaderMaster Studios. The EP garnered local attention, but immigration troubles stifled War Baby's progression as Fisher was forced home to Australia twice to renew his Canadian visa.
Not much for his listless hometown and determined not to lose the momentum of Permanent Frown, War Baby made plans for a full-length recording and enlisted bassist and tugboat captain Aaron Weiss to round out their riffs. Koop was again enlisted to record Jesus Horse, although this time at Noise Floor Studios in Ladysmith, B.C., giving War Baby the perfect excuse to visit an old friend.

"[Koop] is just the greatest guy and it's just a cheeky bonus that he's really good at what he does," Fisher says endearingly.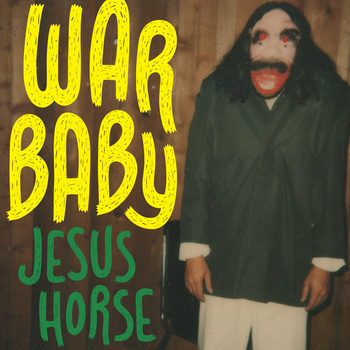 Available April 5 via Bummer Records, the debut full-length conjures the notoriously indiscernible and haphazard lyrics of '90s grunge bands like Mudhoney or Silverchair to confront themes of alienation and, what Fisher simply describes as pure rage. The dark/light dichotomy found on both "Cave" and "Bat A Lash" illustrates their grunge influences, with Redditt's vocals eerily reminiscent to Mark Arm's heroin-induced drawl and indiscernible screams championed by the Seattle sound in the early '90s.
The influence on Redditt's forlorn aggression comes as no surprise as he admits the MuchMusic program he grew up on, City Limits, still influences his songwriting.
"Friday night from 10 to 12. It was two or three hours of good music videos and I always checked that out."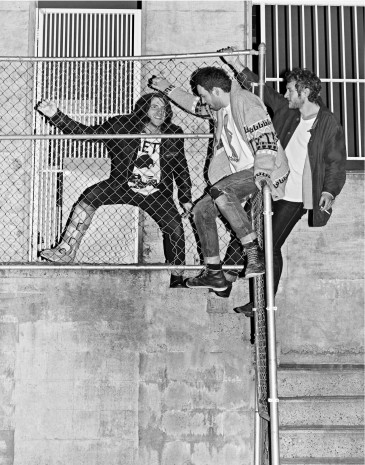 Echoing this, Fisher jokes, "I was lucky to live in a place that was fucking terrible, but I had an amazing group of friends that also thought it was terrible, so we just stuck together and we made it entertaining." Turning to crate-digging friends and the best, but only, Australian station available in his hometown, Triple J Radio, Fisher found an instant affinity to Dave Grohl's frenetic drumming. "Nirvana!" he exclaims. "It was all of a sudden so huge for me, but it was more from a Dave Grohl standpoint than their songs … It was like the first thing I ever understood. Ever."
"When confusion resolves to something that makes sense, it's really powerful," Redditt adds.
Nevertheless, grunge may not be entirely responsible for their sound, "I listen to Phil Collins way more than Nirvana though," Fisher proudly admits.
I never suspected this confession, given the precarious journey into personal darkness driven by a rhythm section that could easily be mistaken for the crumbling riffs of Master of Reality-era Iommi sludge on "Coalmine Canary." Likewise on "Melting Witch," as it opens with a furious 16-bar snare roll before galloping into unnerving scenes overrun with silverfish and black cradle graves. The raucous "Black Swan," whose D.I.Y. music video includes wildlife pop-up books and flip book comics depicting the evolution of imagined entities, is the quintessential illustration for the band's playful relationship with dark fantasy.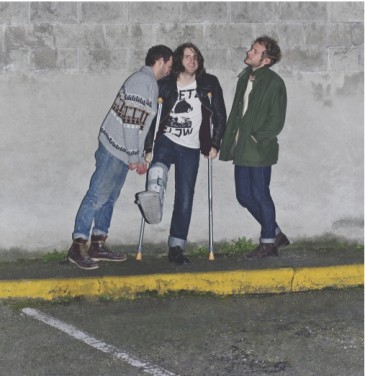 Amidst technical and thematic playfulness that resonates on the same frequencies as local metal pioneers 3 Inches of Blood, War Baby still feel alone in their persistent adolescence.
Maybe that's because starting a band was never about the rock'n'roll image for Fisher and Redditt. In true Generation X fashion, it was instead a way to cope with boredom.
"It was like a boxing bag," Fisher says with a grin. And I have no choice but to believe him. The calculated abruptness of their tempo changes and waves of distortion that act as fills, exemplify the riotous approach the band takes to songwriting, their instruments, and life in general. Well past their teenage years, War Baby admit there is still a lingering feeling of alienation as they struggle to find a place within the Vancouver scene.
This could change, however, with their recent lineup shuffle. As War Baby realized they were becoming more serious, Redditt invited bassist Brock Allen to fill in for Weiss at their 2012 slot at Sled Island in his hometown of Calgary and, according to Fisher, "It's just been so much fun [since]." Having played together in the equally caustic Big Nothing and wild rose country outfit A Pale Blue, the guitarist was confident Allen would be a natural fit. Although, fitting in seems to be the least of their concerns.
"Comedy seems to influence so much of our band," Fisher explains. Determined not to let isolation consume their lightheartedness, the jokes became more exaggerated. "I wish the gay pride parade would have a punk tent," Fisher says.
I agreed. "Fuck it, I'm approaching them. It's on. Let's do it!"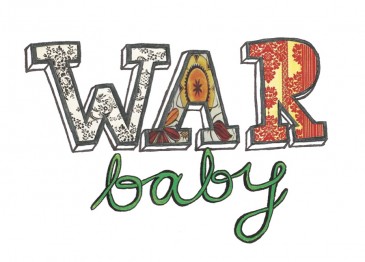 As the conversation headed toward half-cut fictions, the trio became elusive about their supporting tour for Jesus Horse. "All we know is come summertime, we're hitting the road." Nevertheless, as I headed into the downtown eastside, it was refreshing to know that bands were still out to make rock'n'roll, free of stage glamour and self indulgence, genuinely seeking a couple laughs to go with their musical catharsis.
_________________________

War Baby play Interurban Gallery April 5 for their Jesus Horse release party with local heavies Black Wizard and Astrakhan.