On April 26 and 27, Vancouver's gamelan groups will get together for Gamelan at the Roundhouse: two evenings of traditional and contemporary music for Balinese, Javanese and Sundanese gamelan, intercultural gamelan ensembles, and a celebration of Indonesian food and travel destinations. Judah Schulte brings us the inside scoop on this unique style and why it's thriving in contemporary Vancouver.
x
We live in a time of accessible music. With only a computer, anyone can simulate the sound of any instrument. It's a wonderful time to be alive. But with this ease of musical creation, and the flood of beautiful sounds that come with it, there comes a desire to hear and make something different. That is where gamelan comes in.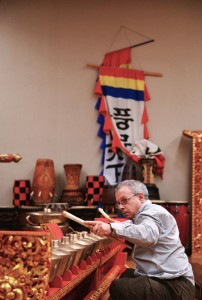 Gamelan is the traditional ensemble music of Indonesia, made up of mostly percussive instruments. What makes it so unique are its intricacies (a full ensemble can fill a room) and the collaborative aspect of playing it. Tony Reif, a member of Vancouver's Gamelan Alligator Joy, explains it best: "Some people are just attracted to the sound of it, but the more you delve into it the more you see that it's a complex, highly elaborated system with its own forms, styles, and unique tunings that are different from Western music. For new music composition, it offers a set of possibilities that you won't find elsewhere – combining the two Javanese tuning systems (slendro and pelog) into new pitch sets, for example." Gamelan ensembles are not only distinctly different from Western instrumentation, but also among their variations. Each region – Java, Bali, Sunda – boasts its own style of instrument and performance.
Many of the compositions performed at the festival will be intercultural pieces, mixing the old with the new and harmoniously integrating various traditions. Included in these intercultural additions are: a hip hop dancer (Gamelan Si Pawit), Scottish bagpipes, and bilyj holos vocals –  a traditional Ukrainian style of singing (Beledrone). Much like our beautiful city, the festival will be a unification of cultures and an opportunity to witness diversity in harmony.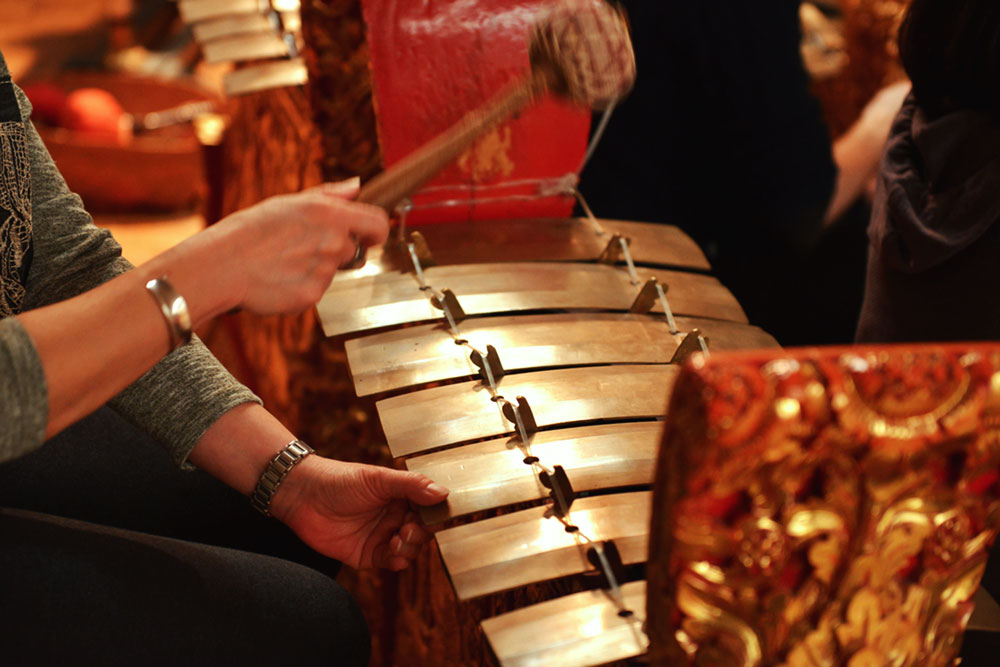 Vancouver's gamelan scene is colourful and alive — in fact, the world's first international gamelan festival was held at Expo '86 — but it has its challenges. Some of the main appeals of the music, its rarity and complexity, can also act as a deterrent to the curious. "The scene is somewhat limited by the number of high quality gamelans here (2 Javanese, 1 Balinese, 1 Sundanese)," explains Reif. "I think, though, it's more a question of new people wanting to learn and perform (as well as possibly compose) music with these ensembles." Vancouver's last Gamelan festival was held in 2012, nearly six years ago, a gap that's mainly due to Gamelan Alligator Joy and Gamelan Gita Asmara having a few slow years. The two ensembles are Vancouver's oldest and most prolific, and as they own half of the traditional gamelans in the city, much of the activity rests on them.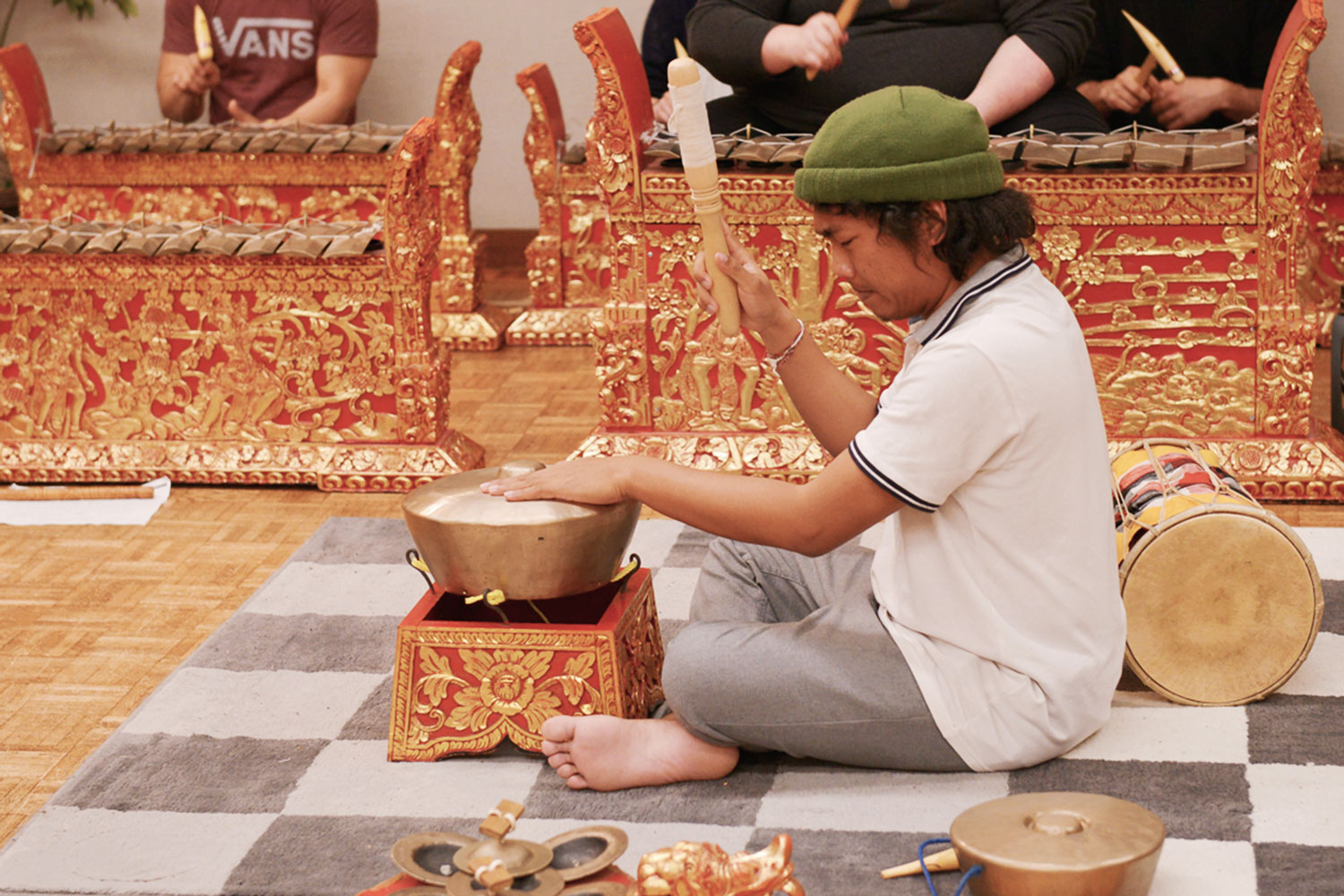 But although the festival has been on pause, the community was not. In the time between, new faces have emerged. Gamelan Bike Bike, a collective of music students, took the situation into their own hands by crafting a gamelan ensemble out of old bike parts. Additionally, Vancouver Community College's Music Program, with it's own resident ensemble, has been steadily bringing new members into the community since the '90s.
Gamelan is not an instrument, it is a collection of them, just as a city is not a singular culture but a combination of many. It has myriad voices and parts. The upcoming festival aims to reach those that have not heard the sound of the gamelan, which is as stand-alone as the islands it comes from, and showcase the beauty in many different parts working together.
x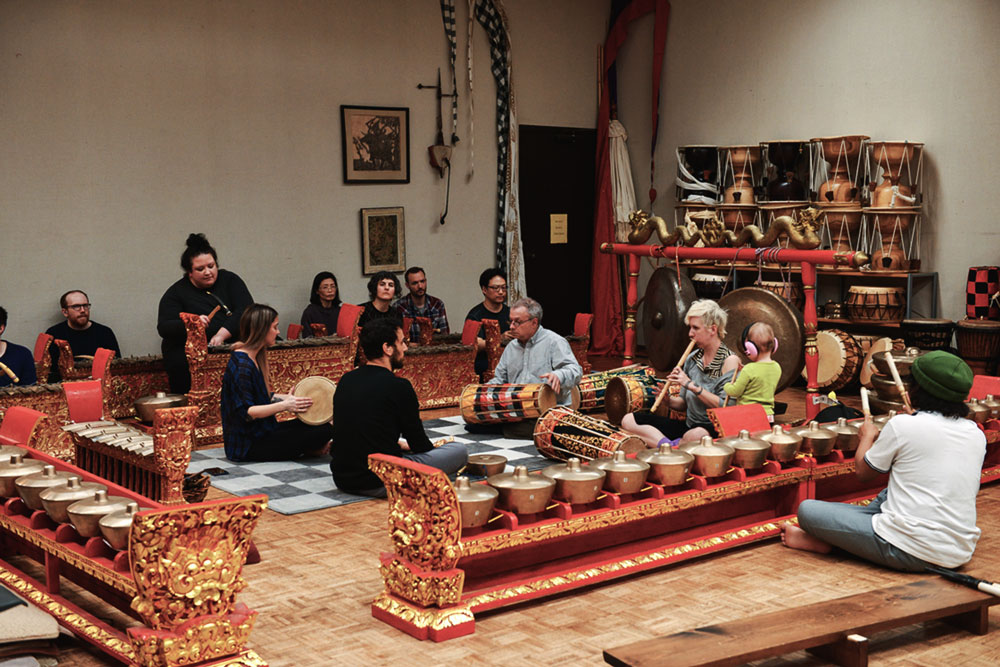 Gamelan at the Roundhouse takes place at the Roundhouse Community Arts & Recreation Centre, with shows beginning at 7pm both nights. The Indonesian Consulate will have food vendors at both concerts, and is presenting a free illustrated lecture on travel destinations by geographer and travel photographer Peter Langer on April 26 at 5pm in the Performance Hall. Tickets are available at the box office on both evenings, or through Eventbrite for the April 26 and 27 shows.