The show began with Horsepowar and Homeboy Jules on stage. Although I hadn't heard of them before, I instantly knew they were going to bring something special with an air of vigour and vitality to their presence. The two had great chemistry. Behind Homeboy Jules, clips of Bollywood movies kaleidoscoped on a projection screen. As the images twirled about in the background, Jules' mixed Bollywood samples with slippery techno beats. Horsepowar, with a style slightly reminiscent of M.I.A., had empowering lyrics like, "What good is a king without a queen." The nuanced blending of traditional Bollywood music and electronic elements was new to me, but it didn't stop me from absolutely loving it.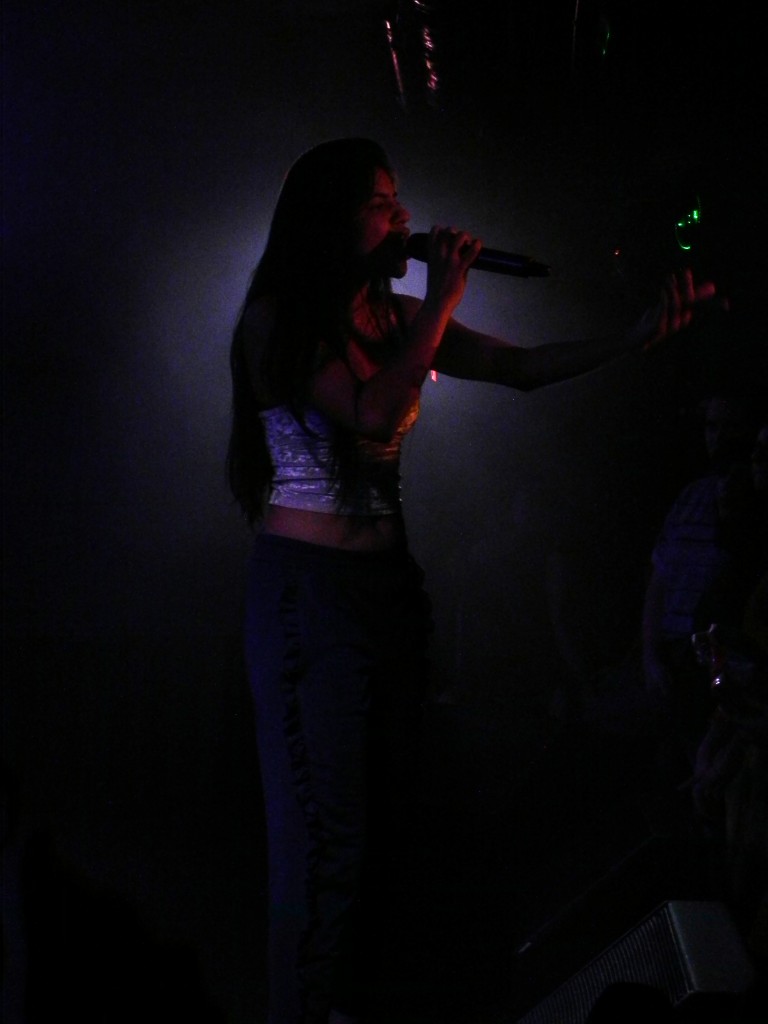 As the clock struck 11pm (more than two hours after Princess Nokia was supposed to appear), I was entranced by two talented dancers alongside the badass DJ Kookum. Clusters of predominantly women pushed to the front for Princess Nokia, creating an almost faux-mosh pit as elbows were thrown and words exchanged, every fan trying to secure a spot near the front to see the Princess.
I knew the moment I would first see the notorious Princess Nokia had finally arrived when I heard the revving engine of "Tomboy." As she walked on stage, her presence was so powerful and positively radiant that her energy was infectious. There seemed to be a physical elevation of the mood in the room as the entire Biltmore exploded at the sight of her.
She played music from all throughout her career, ranging from tracks on her new album 1992 to her old songs on Metallic Butterfly such as "Dragons" and "Apple Pie." When she was playing "Kitana," the crowd's energy was bouncing off the velvet walls. Then it slowed down for "Soul Train," one of my favourite songs of the night. The song itself is an obvious throwback to the sensuality and coolness of '70s soul and funk, complete with a chant-along refrain — albeit with a few tricks picked up from modern deep house and R&B. This diversity in music genres added depth to the performance, as the intensity ebbed and flowed between fast trappy tracks to slow soulful ballads.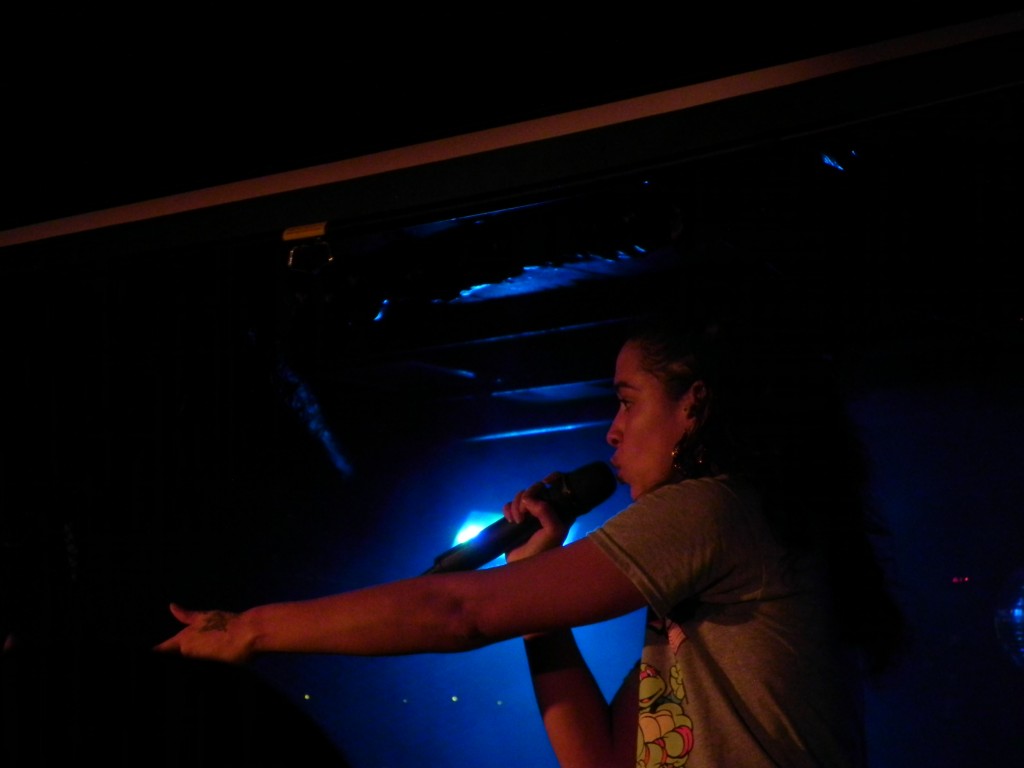 What made this show especially extraordinary was her closing remarks. She spoke about taking time each day away from technology and the importance of self-love for young adults, especially young women. It was such an important topic to address, considering the diverse and mostly female crowd. Princess Nokia has a strong feminist following, and she demonstrated why.
From the beginning of the night, when Horsepowar and Homeboy Jules appeared on stage, to the moment Princess Nokia walked off, it was a truly magical evening. Never have I experienced a set with a lineup of such engaging, badass, socially aware performers. That was an unforgettable concert.