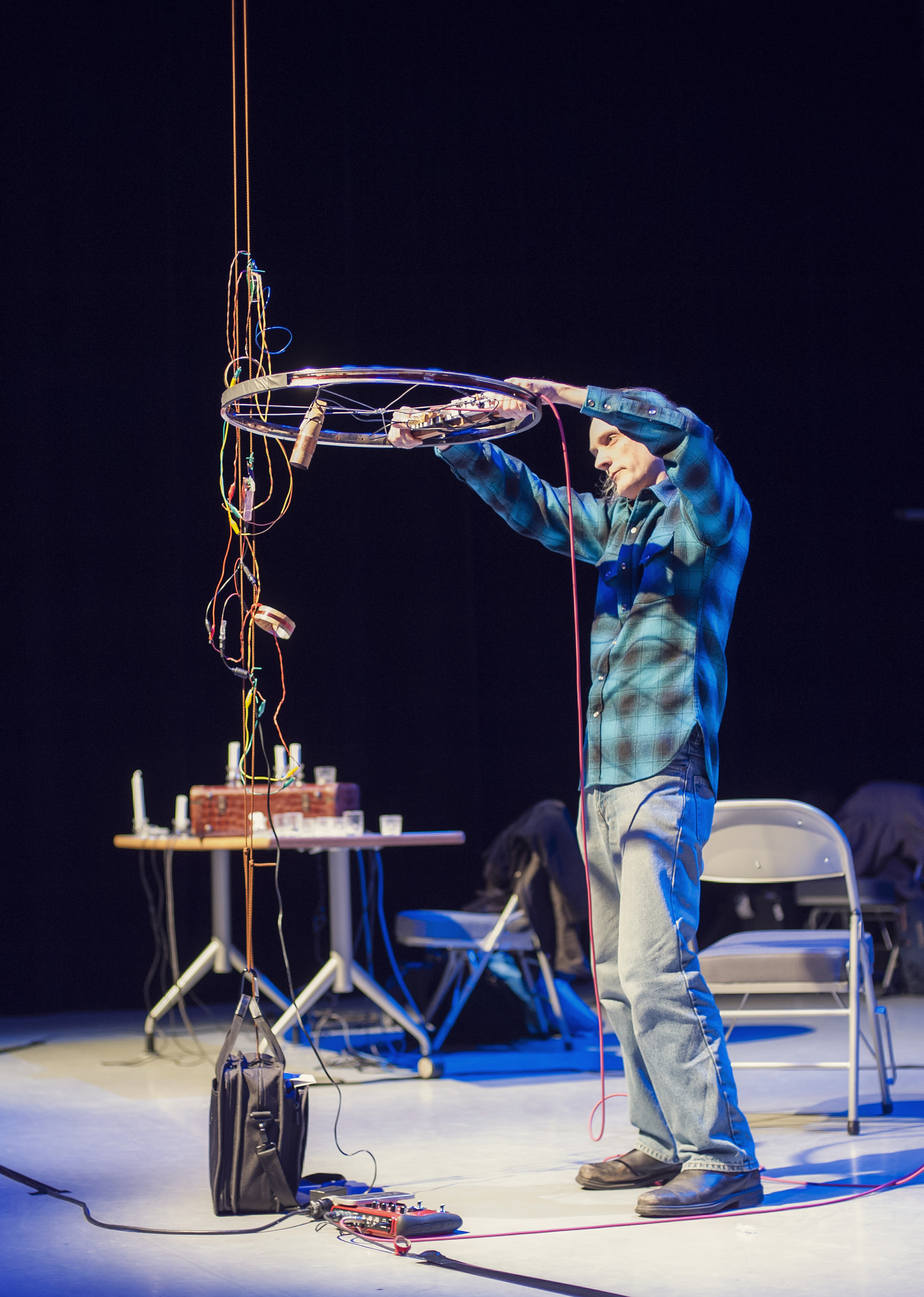 There are two preliminary notes for this review. First, for some reason, I was initially under the impression that Destroy Vancouver was a dance event. Second, halfway through Peter Kutin's expansive set, I shot back into myself with the realization that I had double-booked, and had a voucher for a Vancouver New Music show twenty minutes away — also not a dance event.
I mention this as evidence that my mind was elsewhere. And I extend my apologies to Peter Courtemanche; being scattered, I arrived late, missing the majority of his set.
While I arrived late to Destroy Vancouver, catching the last five minutes of Peter Couteremanche's performance was an auspicious first glance. Drawing out frequencies with a circular disc, against a pole of distraught wire, Courtemanche's performance appeared to be the synthesis of technical installation and aural exploration that makes Destroy Vancouver exciting. The fifteenth Destroy Vancouver, curated by Elisa Ferrari and founder John Brennan, was an evening of amiable noise; intrigue revealed according to the listener's diligence. Take for instance Selectors' Records' DJ, Brady Cranfield in-between sets — techno as gallery object and palate cleanser.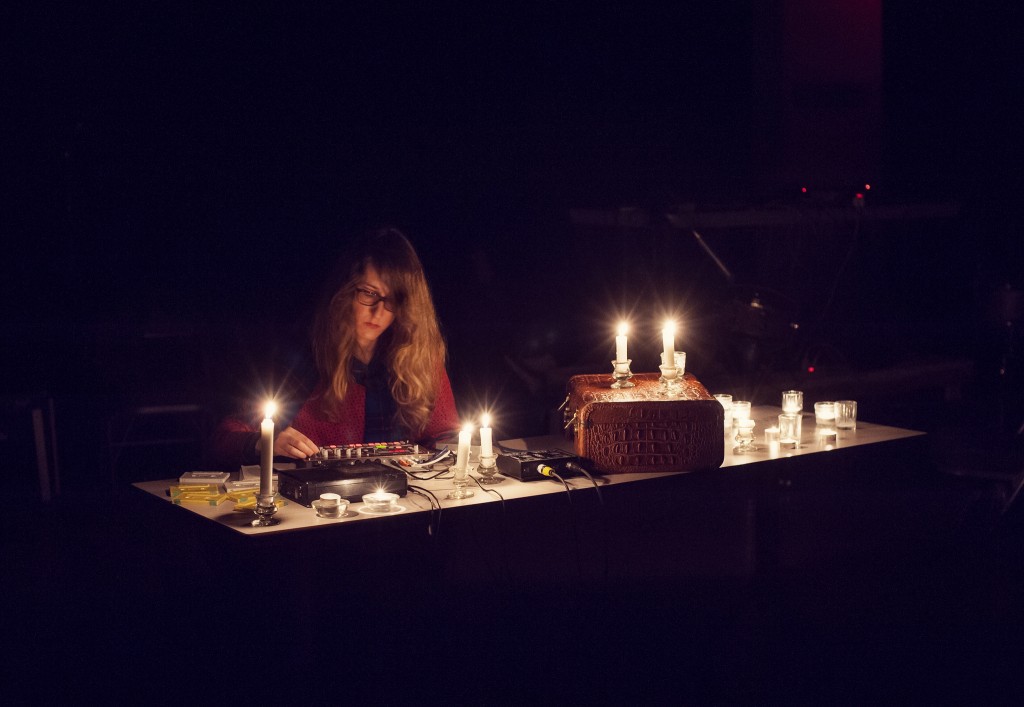 For Katherine Kline's set, the lecture hall lighting was extinguished, her set illuminated by candlelight. Working with audio sampled from seances, with the granular ambience of worn tape, Kline's performance staged visitations from the past into the immediate. The deformation of voice, synth, and heartbeat drums, the shrill shrieks of noise conjured an atmosphere of haunted exploration that was as percolative and supple as it was liable to strike.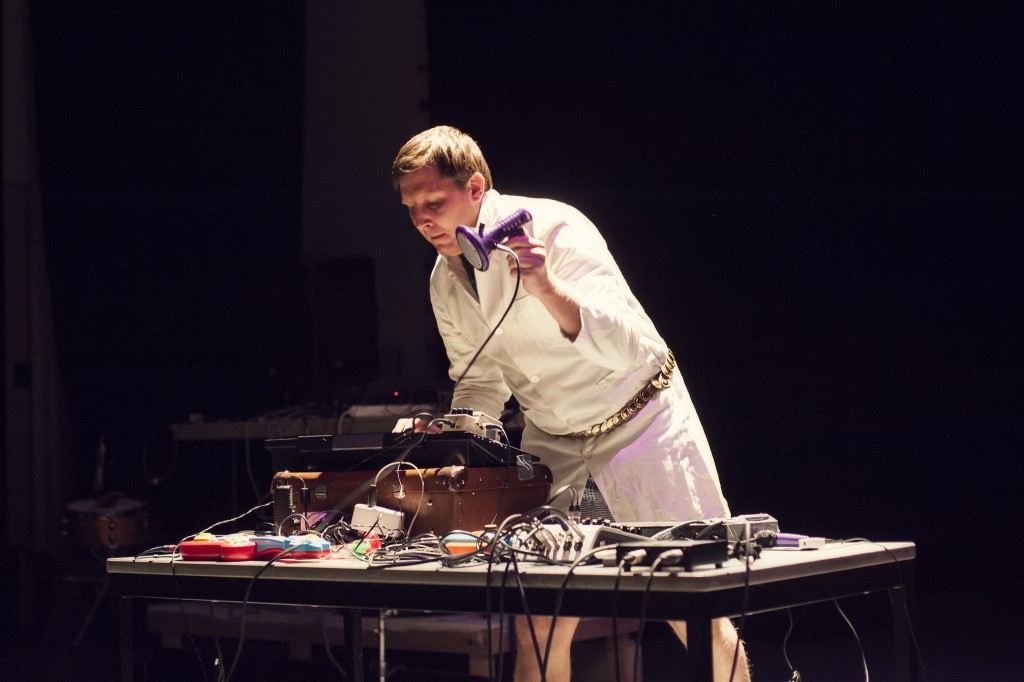 Arma Agharta followed, a Lithuanian artist, the evening's highlight. Circuit-bending a colorful array: Fisher-Price, See 'N Say Farmer Says, and an LED megaphone that belched demonic red, Arma's mania brought to light the essential and joyful play of noise. Cartoonish samples, zips and boops, made Fantomas' Suspended Animation a reference point. But Arma was more interested in the improvisational flourish of combatant noise. Eventually stripped down to sequins, Arma took Destroy Vancouver to heart. Pointing towards the crowd, he mimed his toy guitar, firing like an automatic-rifle. One caveat: wearing his shirt as a keffiyeh, Arma's gestures could suggest outrageous ethnic stereotypes. It's certainly interesting, an embodied history of appropriation and 'transgressive' signifiers in the noise genre soundtracked with farmyard fart music. That quality does not necessarily warrant the gesture, though there is something to be said for the cultural distance between Canada and Lithuania. Nonetheless, Arma's performance was a highlight, circumspect and self-deprecating: experimental music, the academy, the noise-phallus, united in an act of sonic masturbation.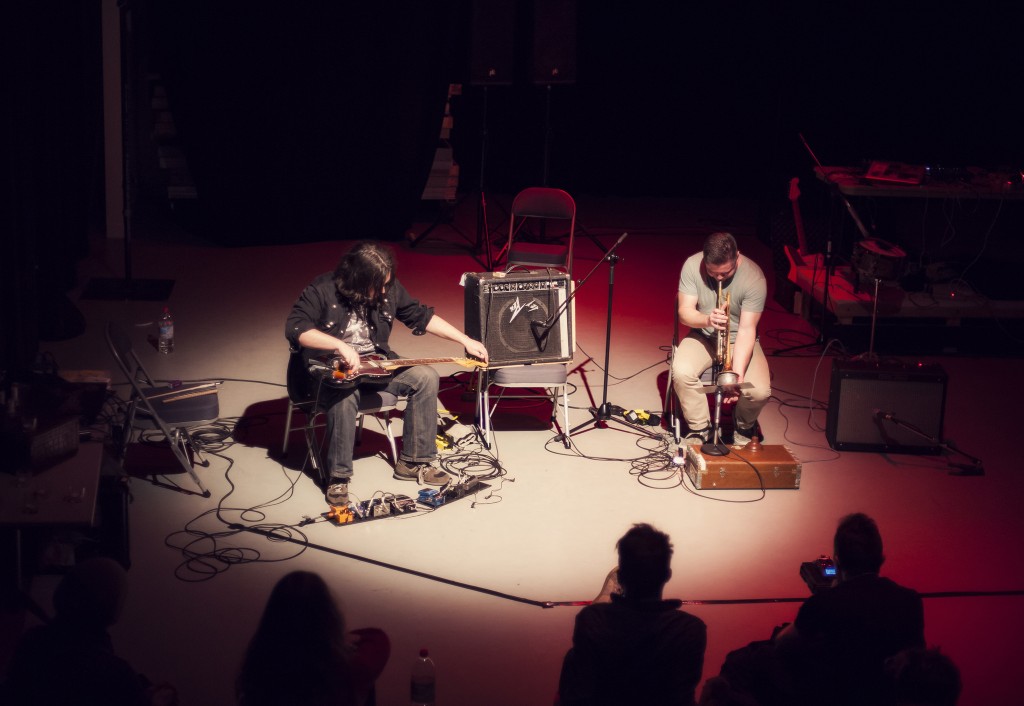 Bill Nace and Greg Kelley followed, on guitar and trombone respectively. With a series of acoustic and electronic effects, Nace and Kelley were subtle masters of drone. Kelley's wavering, strengthening blows, Nace's swift bow strikes and tremolo, conjured an eerie hum of electro-acoustic austerity. To borrow a sentiment from Michael Gira, it was machine music that had the advantage of being played by humans.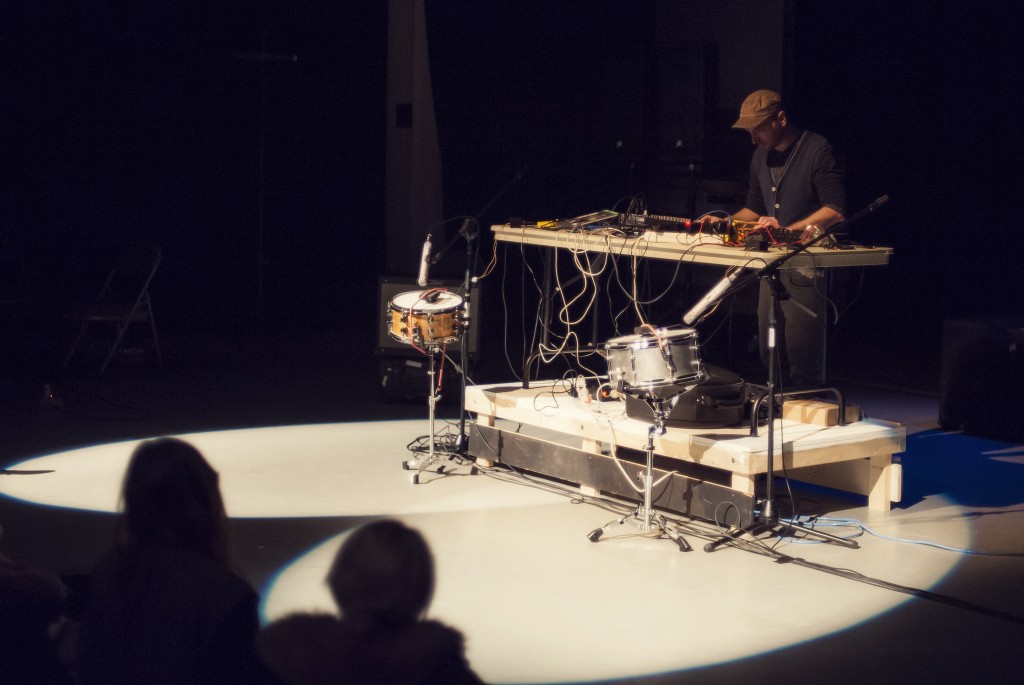 Peter Kutin, a Viennese artist of repute, concluded the show with his soundscapes. Functional as beat-music, Kutin's set touched on the industrial imperative of Pan Sonic, with an audio-palette of rattles and percussion that evoked an earthier, more human thrum. One aspect of Kutin's practice is the explosion of minute sound. Two drums laid at the front of Kutin's kit, with mics set set against the skin. It's interesting to consider what reverberations were picked up that jammed Kutin's otherwise deliberate meditations.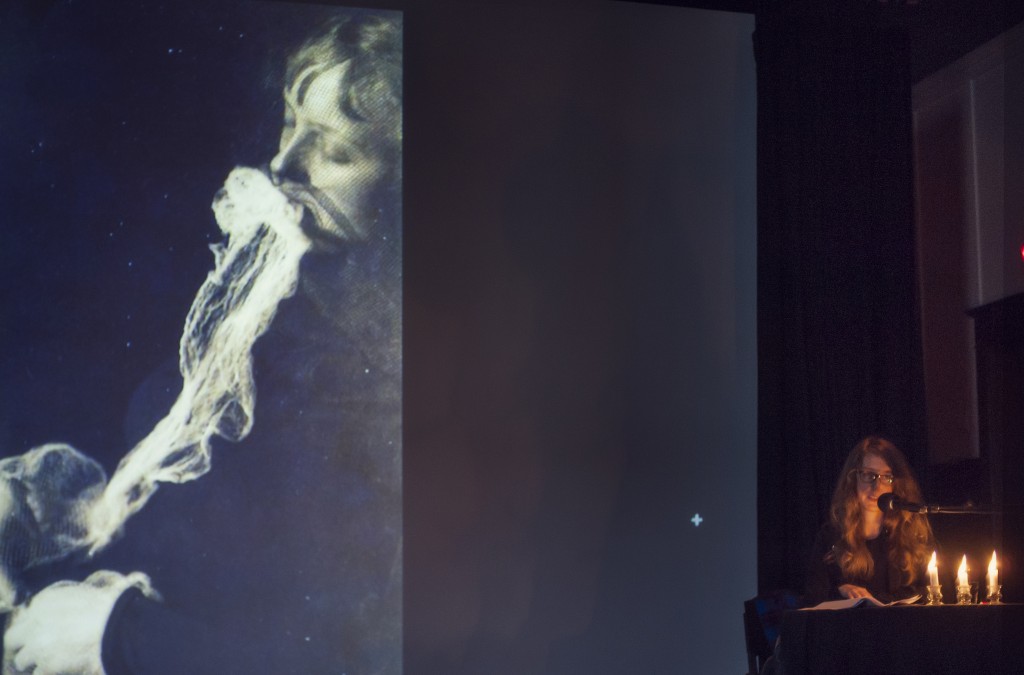 Again, listener diligence is important. Luckily, on this night there was plenty to get lost in otherwise.