"I get stressed out just thinking about having to sing my songs in front of people," says Ashley Webber, the woman behind atmospheric folk act Ashley Shadow. Despite having recorded, performed, and toured with countless prominent indie and alternative musicians over the past decade, she is still somehow an emerging artist. About to release her debut, self-titled full length, Ashley Shadow, Webber sits down with Discorder to talk about her past work, her present projects, and her future plans.
While the intention of this article was not to focus on Webber in relation to the long list of collaborations she's done, they're almost impossible to ignore.  
"When I was in The Organ, I was so into The Cure and Joy Division," says Webber, "so that was a dream band at the time. It was exactly what I wanted to be doing." After playing bass with The Organ from 2001 to 2005, Webber began collaborating more and more with other bands, such as Lightning Dust, The Cave Singers, and Bonnie Prince Billy among others. Webber has made a name for herself as a go-to voice to complete songs in just about any genre.
But she admits that writing and playing her own music was always on her mind while she was performing other people's material. "I knew I could write a song, I just wanted to do it finally," she explains. "It's something that was on the back burner for a long time, and something that I'd always intended to do when I was getting into music and playing with other bands."
However, heading into the studio with her own songs for the first time, the experience was slightly different for Webber. "It just felt more personal, I guess. I was more excited," she says, quick to add that "I have been very excited about working on other people's stuff too. This was just different."
Webber brought her collection of demos and song ideas to The Balloon Factory studio run by Joshua Wells (Black Mountain, Lightning Dust, Sur Une Plage) to begin recording what turned into her debut LP. Webber and Wells are far from strangers —  Ashley's sister Amber Webber is also in Lightning Dust and Black Mountain — and together they poured their years of expertise into bringing Webber's songs out of the shadows.
As she explains, "I'd never really gone in with my own songs before, so it was new for me. It was cool to have [Wells'] encouragement, him asking me 'What about this?', something that I'd never even think of." Acting as the engineer and producer on the songs, Wells "definitely brought them to life," Webber notes. But even with his assistance, Ashley Shadow is truly a solo project. Developing musical ideas, composing lyrics, providing multiple instrumental parts, and filling out arrangements, Webber seized the opportunity to produce a body of music that is wholly her own.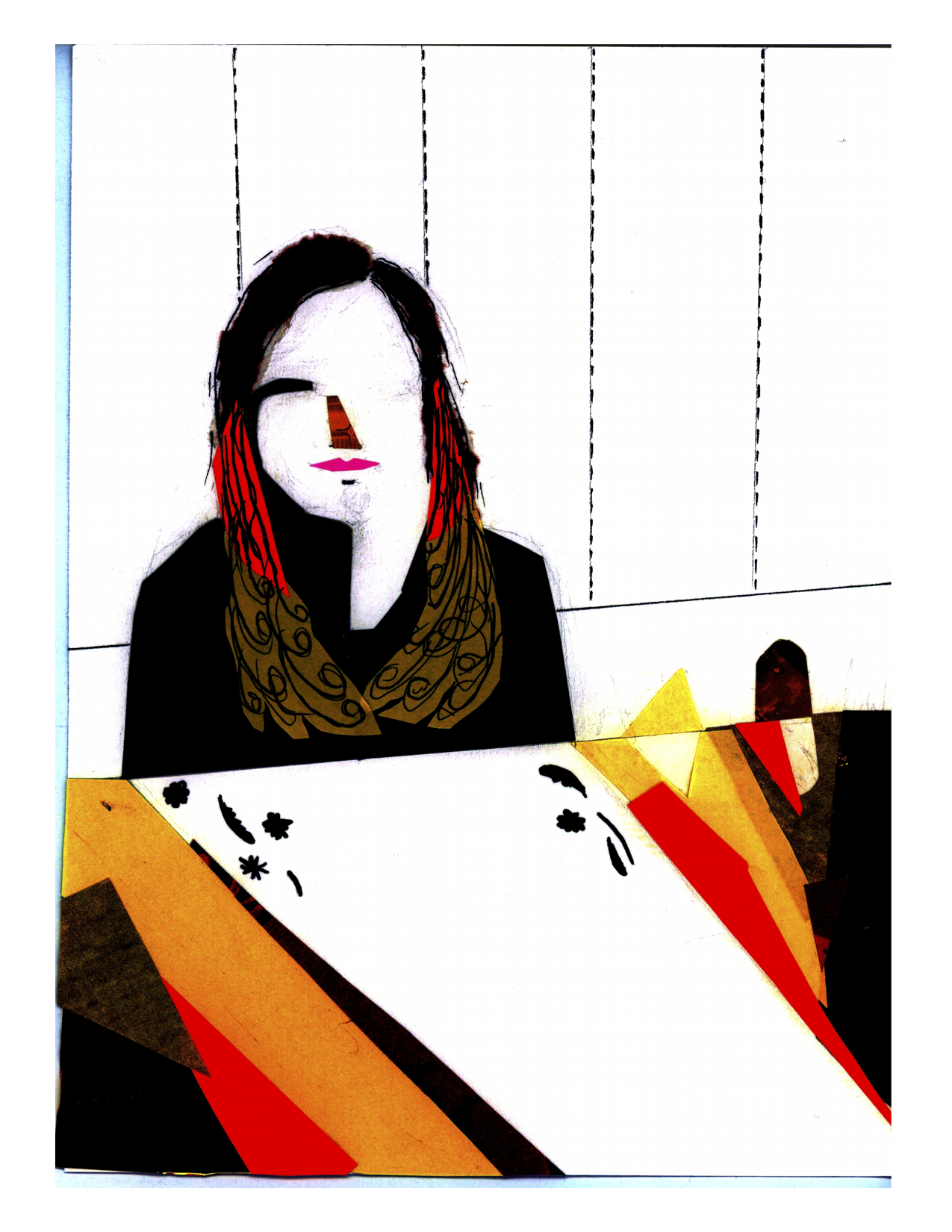 With the finishing touches of three other musicians — Ryan Beattie, Peter La Grand, and Darcy Hancock — Webber transformed her demos into Ashley Shadow, an airy, imposing, and truly sincere record. With a cover designed by local artist Maggie Boyd, the album's tone is visually set even before one listens to it. Depicting a stark photograph of a sculpted ceramic woman pulling off her own head, Webber explains that "Maggie and I are both interested in the politics of gender so it naturally permeates the work we create." Spare and striking, the album artwork demonstrates the intensity and simplicity with which Webber creates music. "I think this piece works perfectly with the songs," she adds.
Though the tracks are often imbued with ambience, Webber's strong vocal melodies stand out among the haziness. On the album opener, "All For You", the instrumentation creates a stark mood, with reverb-drenched guitars and synths swelling and swirling around one another, but it is clear that it is only to support her voice. "I like music that's more melodic," Webber explains, "where singing is a central part of it." In fact, her focus on vocals is fundamental to her songwriting process: "It might be because I've never mastered an instrument, but I like coming up with vocal melodies. It's kind of how I write songs."
Despite starting out as "catchy little melodies", most of the songs that ended up on the album have a markedly darker tone. Working for seven years at Insite, a supervised injection site located in Vancouver's Downtown Eastside, Webber admits that "if any of the songs feel like that to you, it's probably because of that job. It's really hard to be around that sort of thing, to see people who've had such a hard life, to see the repercussions of that on a daily basis." While the weight of her experience working with the at-risk and marginalized population of Vancouver certainly hangs over her music like a cloud, Webber is clear: "Don't say anything bad about Insite. It's a great place. It's just that being in the middle of that life is a heavy thing."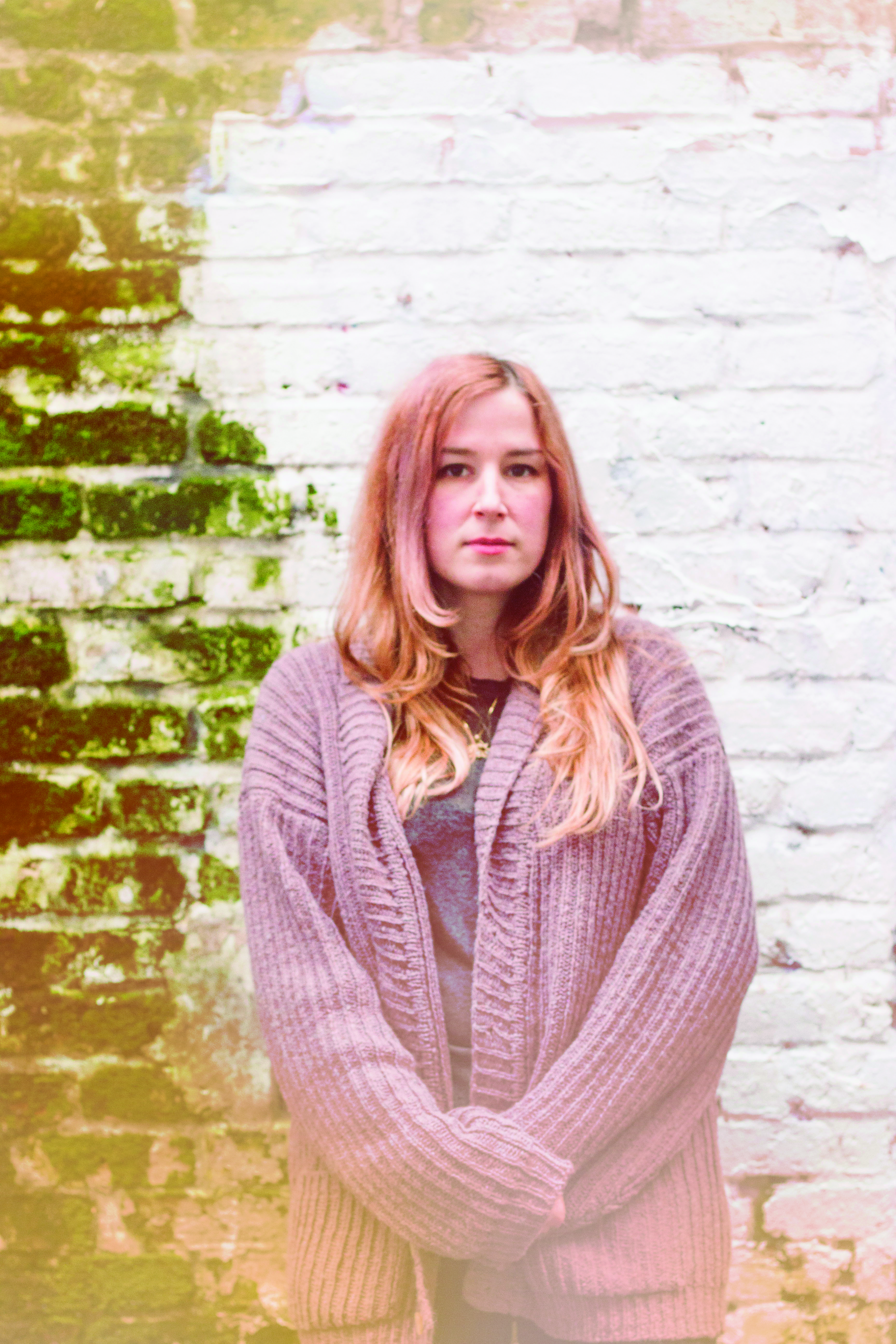 Luckily, the heavy atmosphere in her music has found a home with felte records, a recently established L.A.-based label. "It's only been around for a year and a half, but it's a really experimental, interesting kind of music," she says. Instead of curating the roster of bands based around similar genres or styles, felte concentrates on supporting artists with similar moods or atmospheres. "I would say Jeff [Owens] wanted to sign me because he wanted a more singer-songwriter kind of artist, but still in the same vein," Webber explains. "I think Jeff would probably want me to be more intense, but I don't think I'll have a problem fitting in."
And as comfortable as Webber is within the local music scene, she still has pangs of anxiety over taking centre stage. "I don't know. I've never done it. I even panic about singing backup for bands. I don't know," she relates. While years of playing with other bands have formed a solid base of confidence, Webber still feels that the step into the spotlight is a large one. "When I was starting," she explains, "I was so shy, just deadly shy. I would never ever had the balls to do anything on my own." But now, with an album complete, a record deal, and a multitude of musical connections to her name, Ashley Shadow is finally stepping out on her own. She's just about the most experienced a beginner can be.
x
Ashley Shadow will be released April 15, with a release party at China Cloud April 30. Visit ashleyshadow.bandcamp.com for more information. Ashley Shadow will also be opening for Black Mountain at the Commodore Ballroom May 21.