It's one of those sleepy winter afternoons that could easily pass for spring. The sun hangs lazily in the waning hours of daylight as I make my way down Kingsway towards Our Town Cafe for my interview with Teenagre. Inside the cafe, there's a familiar hum of steaming milk, roasters and patrons lost in thought.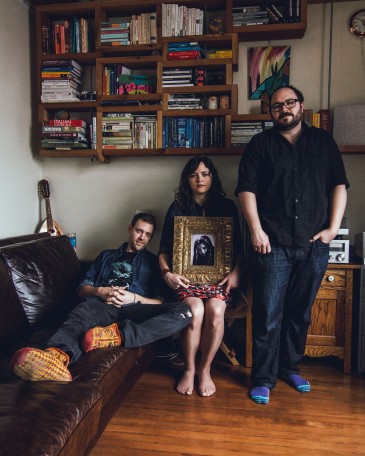 The band are in good spirits, looking relaxed and cheerful as they settle in with hot beverages and cookies in hand. Though violinist Zuzia Juskiewicz is absent for the interview—currently doing an artist residency in New York—I'm still joined by the rest of Teenagre: bassist Matthew Friesen, guitarist Eva Prkachin, and drummer Erik Hermans.
While the Teenagre moniker is new, the band's lineup may seem familiar—rightfully so. The quartet originally went by Teapot Hill and even placed third in CiTR's Shindig two years ago. But prior to Shindig, right before Teapot Hill were about to leave for tour, founding member Ryan Wugalter quit the band. Serendipitously for the rest of the group, the tour went very smoothly as a quartet.
"When we got on tour, a week or so in, we're like, 'This is awesome!' We were having a great time." But the band couldn't continue as Teapot Hill, as Friesen explains: "Teapot Hill belonged to Ryan. We felt like we were carrying the torch for something that was already gone."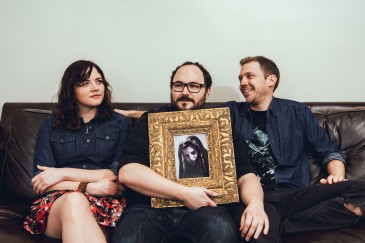 After Shindig, the remaining members felt revitalized and began to distance themselves from the folk-oriented indie pop of Teapot Hill, experimenting with different textures and songwriting processes. With a greater emphasis on electric instruments and a penchant for reverbs and synths, the band's sound grew darker. Thus, Teenagre was born.
When I ask about an overall motif for Teenagre, Prkachin says it best: "Our songs are sort of prom-sounding. We think about that a lot—prom bands and through the ages how they're kind of the same but also really reflect each of those ages. There's an innocence implied in that that we're interested in."
"The commonality of prom through the ages is that you're playing to people who've graduated, finished one stage of their life and anything is possible [moving forward]," adds Friesen. "It's a super-free, amazing, fun experience but it's also a hugely overwhelming, terrifying experience at the same time. We like that weird energy that comes from that moment. It can be a very dark moment, but it's got potential, tradition, and ceremony."
The name Teenagre is an homage to these sentiments of indeterminacy, flux, structure, and the tensions between them. Adding to the name's significance, the history of the band itself is analogous to a teenager maturing through a tough moment of change, like prom, ready to take off in new directions.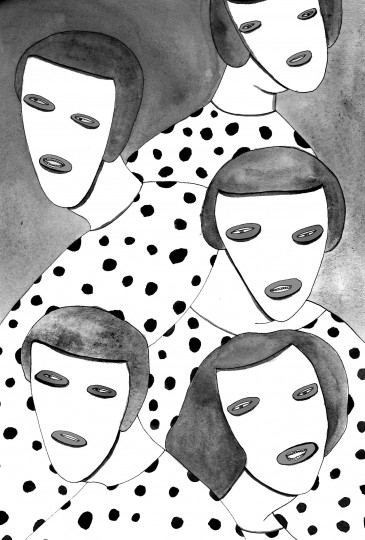 When the band placed in Shindig two years ago, one of the third-place prizes was recording time at Fader Master Sound Studios in Vancouver, which Teenagre used to record a pair of songs: "Visitor" and "Tidy." By mixing in a diverse set of influences ranging from Sonic Youth to '70s funk, the tracks craft an impressively smooth, brooding strain of indie rock. Juszkiewicz's croon in "Visitor" conjures comparisons to Joanna Newsom, lilting around Prkachin's pulsing funk guitars. With Friesen and Hermans at the helm, the steady, plaintive jaunt of "Tidy" sits easily alongside Midlake or Fleetwood Mac.
In spite of Teenagre's growing pains over the years, like most teenagers, they've learned, matured, and graduated. If Shindig was their prom, then life after high school has never looked brighter.
For more about Teenagre and to hear their music, including "Visitor," check out teenagre.com