The second round of Shindig 33 had Mark Mills, Shitlord Fuckerman, and Freak Dream playing their hearts out last night, Tuesday, October 25th, at Pat's Pub.
The night was kicked off by Freak Dream, who get mad props for switching dates with Little Sprout, with a really tight set of industrial rock and noise pop. I think that this fill in may have been a bit of a disadvantage because the other performers were more dance pop-y which is a pretty different vibe. But their opening the show definitely got the crowd going and set the bar for the other performers super high.
A few minutes later Mark Mills destroyed their set! Sydney, Discorder's new-ish Advertising Coordinator, described the genre as "dad pop" and that is an incredibly accurate qualifier. Mark Mills' set was super energetic and he hid powerful topics in accessible and fun tunes. The crowd, and this enamored author, was enthralled.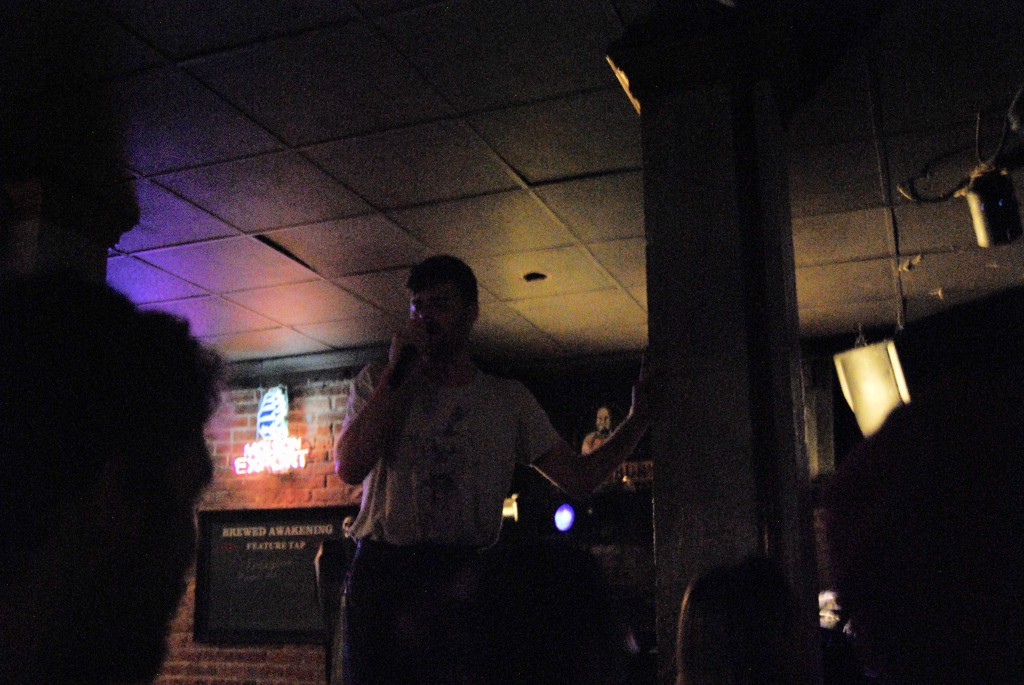 After Mark Mills' set Andy hosted the Jokes + Fun Facts for Beers segment of the show. This week there were few head scratchers that were definitely worth the thought. Highlight: What kind of pants does a ghost wear? A paranormal ones.
Shitlord Fuckerman wrapped up the night with strong Nintendo 64 vibes. I've found that electronic music can be hard to translate to a live performance but their nervous energy and masked persona were totally captivating.
And the winner was… Mark Mills! Congrats to Mark Mills and a huge thank you to the other performers.
Make sure you come out next Tuesday, November 1, for Shindig Night 3 with The Cut Losses, Jock Tears, and Thee Magic Circle. Check out the Facebook event here.
-We would like to acknowledge that Shindig takes place on unceded Coast Salish Territory-