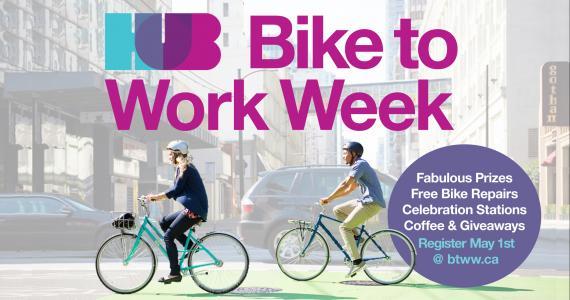 Join Bike to Work Week Celebration on May 29 4 – 6pm at St. Anselm's Church!
Bike To Work Week (BTWW) supports UBC`s community of staff, faculty, students and residents to keep their healthy workplaces and sustainable transportation by hopping on their bikes for one week, starting Monday May 26. The bi-annual, region-wide event created by our partner HUB. Bike to Work Week is a great opportunity for everyone to commute with other cyclists, promote safe transportation and support campus-wide sustainability goals.
At celebration, free bike on-the-spot tune-ups will be offered by The Bike Kitchen and More Bikes! Also you can enjoy winning prizes as well as free coffee and snack. CiTR will perform awesome DJ'ing, too.
For more information, visit website.
Sponsored by CiTR 101.9 FM