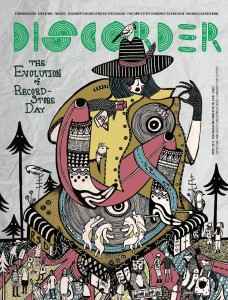 Guess what? The April issue of Discorder magazine is out and we're simply tired of not partying every time we meet a deadline. So this time we're going to do it right and show off some of the great talent we featured in April at the Cobalt.
Featuring special musical guests straight out of the pages of Discorder:
SUNSHINE: Breezy and clever shoe-dream-boogie-gaze pop, drenched with a fuzzy bloom that's effortlessly sentimental.
GANG SIGNS: A delirious haze of dance/pop-infused delight. Former Discorder cover models, even. Oo la la.
ZEN MYSTERY FOGG: Straight out of the Kingfisher Bluez Singles Club, ZMF is a glorious mess of jangled fuzz pop.
AND
Hosted by the cheeky SARA BYNOE!
Come on, it's almost the weekend and we've got some of Vancouver's [best/coolest/intriguing/funniest/cutest/raddest/sentimental/slackest/chillest/sexy-est] bands on stage showing off. What else do you need?
–> FIVE (5) bones! ($)
Doors at 9! Bands at 10!