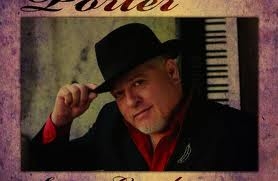 From 6pm today on 'Stranded: The Australian/Canadian Music Show', host Matt Granlund interviews local Aboriginal blues musician Murray Porter who is performing tonight at the Music BC Charitable Foundation event 'A Celebration of BC Music & Music Education' The Vogue Theatre – 918 Granville Street, 7:00 PM
Murrary Porter is Mohawk from Six Nations of the Grand River Territory in southern Ontario and he has lived in Vancouver, BC for many years. In March 2012, Murray won a 2012 JUNO Award for `Aboriginal Album of the Year', for his release `Songs Lived & Life Played'.
"Murray Porter is a master bluesman". Robbie Robertson (CBC Radio Interview, 2004).
A podcast of the interview will be available at the 'Stranded' show blog!