The CiTR Alumni Weekend is coming up November 16th-18th! It's the 75th anniversary of the Radio Society, 30 years on FM, and 30 years of Discorder! For more info and to register for events, click here.
Last week, we promised to show you some old 1940s radio scripts to accompany the article we posted and here they are! The first is from 1947 called "The Luck of the Devil" about World War II air combat, written by James Beard. We couldn't include the whole thing, but you get to see some of the original introduction, including a PSA to help fund the building of the War Memorial Gym. On a lighter note, we've also included the opening page of a production of Thunderbird Theatre called "A Thousand and One Knights" by Nancy Lyle Bruce, a "radio essay on the art of making love—from the woman's point of view."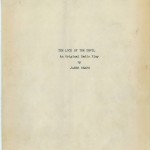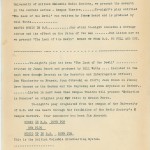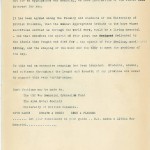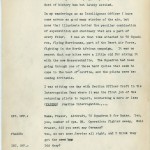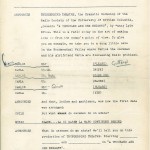 It turns out we have such a wealth of archive stuff, we're going to be posting twice a week. Stay tuned!
Check out our previous archive posts:
From the CITR Archives #1
From the CiTR Archives #2
From the CiTR Archives #3
From the CiTR Archives #4
From the CiTR Archives #5
From the CiTR Archives #6
From the CiTR Archives #7