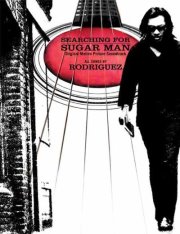 Tonight at 7pm, CiTR sponsors Rodriguez at Zulu Records.
There will be refreshments! Rodriguez, subject of the incredible Searching for Sugar Man documentary film, will be stopping by Zulu Records on Thursday, October 11th at 7PM to discuss his music and his love.  Charles Brownstein of Northern Transmissons will MC the event and moderate questions. Rodriguez also plays Venue tonight.
Find out more information on Facebook.
**Please arrive on time, and please be mindful of the fact that Rodriguez is only available for a short time frame in advance of his performance that event**