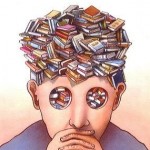 A new program, 'Campus Lectures', begins its journey on CiTR with its first episode airing today, Thursday, October 11, from 5-6 p.m.  Lectures on and around campus are recorded all throughout the year, bringing a wide array of topics and disciplines to radio. Campus Lectures airs every week from 5-6 p.m. on Thursdays.

To kick-off this weekly program, Canada Council Writer-in-Residence at Green College (UBC), Shyam Selvadurai, reads from his first novel, the award winning, national bestseller, "Funny Boy" and his second novel "Cinnamon Gardens".  Catch Shyam live, next week, on 'The Arts Report' (Wednesdays, 5-6 p.m.).  On October 18, "Trauma and Diaspora", another Green College lecture featuring Janet MacArthur, Creative and Critical Studies, UBC-O; Judy Fong Bates, writer, storyteller; Tamio Wakayama, photographer; YaliniDreams, poet, playwright.
For details on upcoming lectures and other free public events at Green College, visit www.greencollege.ubc.ca and click on the Events Calendar.