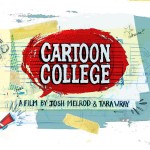 Tonight!
The Arts Report talks to Jason Zumpano about scoring Cartoon College (check out the trailer) and how that affected his latest Cyrillic Typewriter release. The film is sponsored by CiTR and screening at the Vancouver International Film Festival.
It's not on the Fringe, it's on the Brink! Vancouver Asian Canadian Theatre holds it's own Fringe endorsed festival hosting three Asian Canadian productions that didn't make the Fringe this year. Joyce Lam, Director of VACT, Dave Dimapilis of Pancity by F.O.B (Filipinos on Board) and Loretta Seto, writer of Why Weight? talk about the fest and their shows.
It's time for Olio!  CBC's This Is That's Pat and Chris Kelly talk to AR contributor Ariel about This is That Live at the Olio Festival.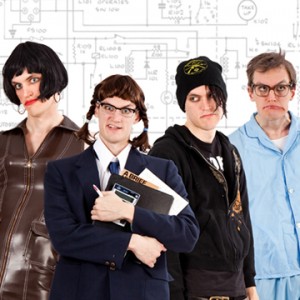 Then, stick around for Arts Extra where we'll discuss Pick of the Fringe – Vancouver International Fringe Festival audience faves like Wonderheads' LOON,  and Mark Shyzer's Fishbowl (pictured). And Staircase XI Theatre Society's Home Free!, Sam Mullin's Weak Sauce do an extended run at Carousel Theatre.