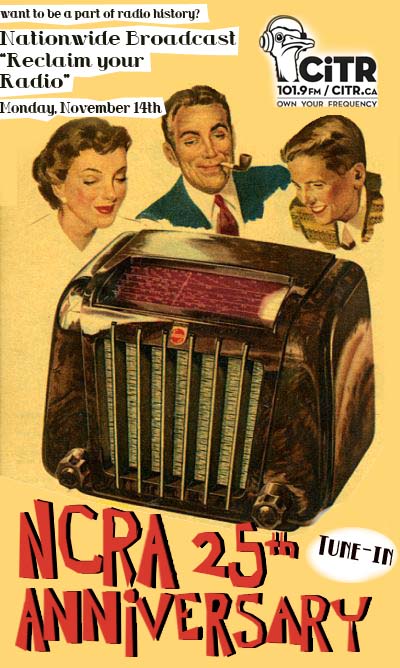 Tune out of your 9-to-5 and tune in to ours!
Listen to CiTR on air or online to check out NCRA's 25th-anniversary broadcast.
Hear 8 hours of interviews, stories, anniversary wishes, music, and much more from radio stations across Canada!
To learn more about "Reclaim Your Radio", check out NCRA's website here.
CiTR will be hosting live from 4 to 5pm PST, with interviews with execs like Brenda, Grace, and Gregory, and programmers like Nardwuar, Steve Edge, and Duncan!
Tune in or miss out!
d[o_0]b