On the show today…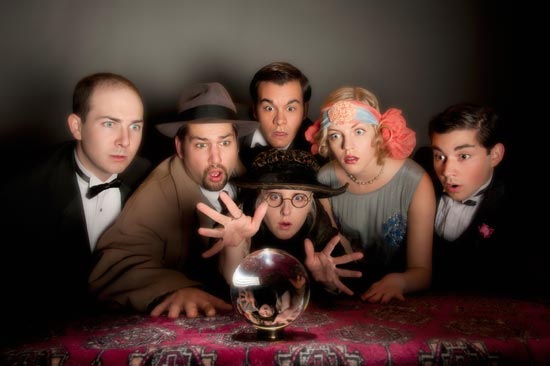 The 13th Chair
Love a good game of Clue? Addicted to Agatha Christie? Then 'The 13th Chair' is the show for you! Harkening back to the roaring 20s in New York City, the Crosby's are throwing a party in celebration of their son's engagement. To add some excitement, a medium, Madame Rosalie La Grange, was invited to conduct a seance and during the darkness of the ritual, a murder occurs. A detective comedy of sorts, 'The 13th Chair' has lots of clues and hints that'll keep the audience following along and of course, no murder mystery is complete without shocking plot twists.
Playing from Nov. 17th – Dec. 4th at Studio 58, click here for more information.
Crazy Love
If you ever thought your ex-girlfriend was crazy, think again. Crazy Love is a documentary that follows the insane relationship between successful attorney Burt Pugach and the beautiful Linda Riss in the 1950s. All high glamour and ritz of a wealthy lawyer, the whirlwind romance continued until Linda found out about Burt's real family, his distraught wife and his disabled daughter. When Linda leaves and settled down with another man, Burt's love turned obsessive and the affair turned violent.
Playing tonight at 7:30pm, tickets at the door!
Plus… we'll be looking at the results from Alliance for Arts and Culture's survey with the candidates in the municipal election all over the Lower Mainland. The questions are focused on their views on the issues that local neighbourhoods and communities are facing in regards to arts, culture and heritage.
Tune in today at 5PM!
Subscribe to the Arts Report podcast.
Hear past interviews on YouTube!
Follow us on Twitter.
Like us on Facebook!