On today's show…
It's a scary Halloween version of the Arts Report!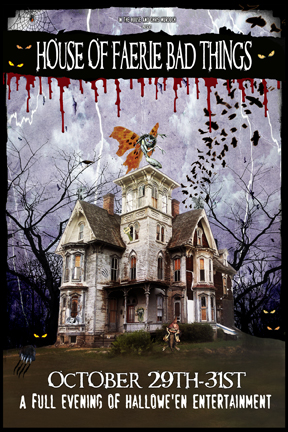 The House of Faerie Bad Things
The folks at In the House Festival have created a haunted house, using fantasy elements of fairys and gnomes to spice up the genre. Artistic Director Myriam Steinberg is on the show to tell us about it!
The house is alive from October 29-31, 2011 and you can get tickets here!
Other Halloween features on the show: Debts from Itsazoo Productions, Parade of Lost Souls, and the Here Be Monsters Festival.
Tune in today at 5PM!
Subscribe to the Arts Report podcast.
Hear past interviews on YouTube!
Follow us on Twitter.
Like us on Facebook!