Funk My Life (https://www.funkmylife.com/) & CiTR (https://www.citr.ca/) present: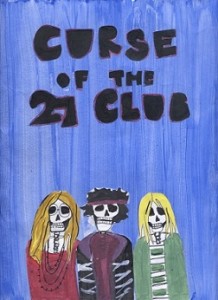 The return of all the musicians who eerily died all at the same age:
– Kurt Cobain (Nirvana) – shotgun
– Jimi Hendrix – asphyxiation
– Janis Joplin – heroin
– Amy Winehouse – unknown
– Jim Morrison (The Doors) – heart failure
– Brian Jones (founder of Rolling Stones) – drowning
– Richey Edwards (Manic Street Preachers) – disappeared
– and oh so many more souls
all with an awesome dance party, horror film on the screens, and sweet Pit pitchers all night.
Music from:
DJs Josefa & Hanna
( incredible ladies of all music )
Oker
( https://www.funkmylife.com/ )
Free entry!
9pm-1am, 19+ only.