On today's show…
The Crucible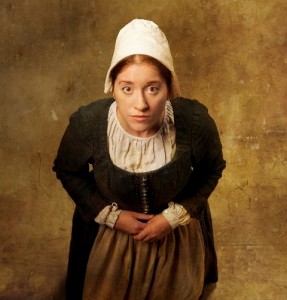 When teenage girls are discovered trying to conjure spirits in the forest, the 17th century town of Salem explodes with accusations of witchcraft. The vicious trials that follow expose a community paralyzed by fear, religious extremism and greed. Jane Heyman directs this timeless tale of individual conscience and social tyranny by one of the greatest American playwrights of all time.
It's on now, until Oct 16. Get tickets here!
VIFF Features
The Provider
This short film was made in 48 hours and yet swooped a Coup De Coeur award at the Cannes Film Festival after winning 'Best Overall' award in the contest it was made for: Bloodshots Canada 48-Hour Film Making Contest. 'The Provider' is a film set in a parallel dimension where in WWII, Japan had engaged the US in biological warfare after Hiroshima and an injured man looks for help in the 1940s home of a doctor and runs into the doctor's wife instead. But of course, we learn in the film that it's never safe to trust anyone in a post-apocalyptic world. With the film's Canadian star-studded crew, actor Andy Thompson (who we also interviewed before) and director Brianne Nord-Stewart, it's not a surprise it's back at VIFF and also winning awards. The director joins us today to talk about traversing around the world after the success of a 48-hour made film.
Playing as a part of Air and Spirit of the Bluebird, get more information on showings here.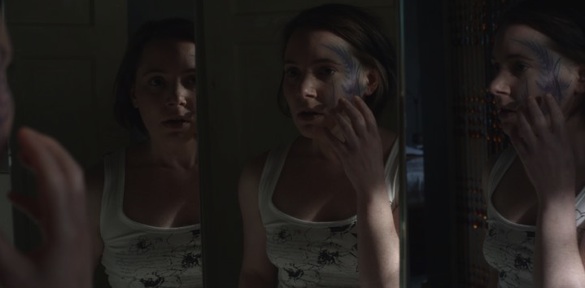 Comforting Skin
"Koffie, always full of insecurities, had led a dangerous life. Finally, she's attempting to straighten things out and has stopped peddling drugs for her ex-boyfriend and began working three minimum-wage jobs. But she still struggles with her confidence as she rekindles with her family again whilst her ex tries to solicit new women and attempts to imbue her life with more excitement via a tattoo. Little does she know that the tattoo has a life of its own and begins to fill her with new whispers and desires." This dark and intriguing expose in to the psychological framework of the human mind is Derek Franson's feature film. We caught up with him just as he finished 'Comforting Skin' and gets his first-hand experience at realizing the film.
Playing on Oct. 10th and 12th, get your tickets here before they sell out soon.
Wait for Rain
After so much horror movie news, we have 'Wait for Rain'! It's is a surprisingly fresh short comedy film about the scarcity of water as the Earth warms where the ultimate self-promoting accessory isn't an iPad anymore but rather a photosynthesizing plant. James, an unfortunate office worker, tries to win the over his co-workers and the girl of his dreams by nurturing his own plant and ends up rising everything trying to not wait for rain. After a winning awards from National Film Board, Bravo!Fact and National Screen Institute, the producer Josh Epstein and the director Kyle Rideout show us their reactions to their accomplishments.
Playing as a part of Water, click here for more information on the limited showings.
Plus, we're also talking to Richard Wolfe from Pi Theatre about the old time radio drama-inspired play, Visions of Vancouver!

And.. of course free tickets to The Trial of Judith K.
Tune in today at 5PM!
Subscribe to the Arts Report podcast.
Hear past interviews on YouTube!
Follow us on Twitter.
Like us on Facebook!