On today's show…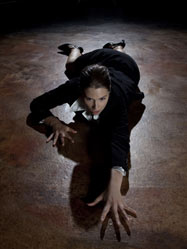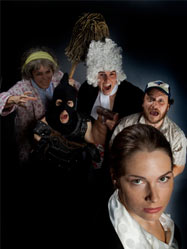 Trial of Judith K.
A modern adaptation of The Trial by Franz Kafka, Trial of Judith K follows the court case of a contemporary businesswomen, Judith K who is charged with a mysterious crime. As she falls deeper and deeper into the legal disarray, the trial becomes less about her charges and more about her identity… Written by Sally Clark, an UBC alumna foraying her way across the Canadian theatre scene with multiple awards, she joins us today to chat about her plays.
Playing from Sept 29 – Oct. 8th at the Frederic Wood Theatre, more info here.
Call Me Fitz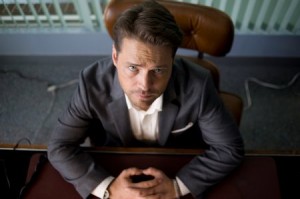 A laugh-out loud comedy on HBO Canada, Call Me Fitz is on its second season with more shenanigans between Fitz and Larry. Fitz (Jason Priestley) is a car salesman that is a good-looking, womanizing jerk whose life changes when he put a woman in a coma during a test drive. Then Larry (Ernie Grunwald) the last bit of Fitz's conscience comes along and tries to put Fitz on the right track… which is never as easy as it sounds. Today we have Jason Priestley joining The Arts Report to discuss his role.
Showing on Sundays at 8:30 pm on HBO Canada.
The Voyage or Three Years at Sea: Part 2
A few months ago, we featured Part 1 of this nautical voyage exhibit at the Charles H. Scott Gallery but today we're doing Part 2! The exhibition features work from Bas Jan Ader, Matthew Benedict, Karl Haendel, Nina Katchadourian, and Slave Pianos and draws a reflection from a series of unfortunate seafaring journeys. The curator, Cate Rimmer will be talking about her experience with the sea on air.
Displaying from now until Oct 23rd.
Also on the show…
… previews of VIFF, Vancouver International Film Festival and Culture Days!
Tune in today at 5PM!
Subscribe to the Arts Report podcast.
Hear past interviews on YouTube!
Follow us on Twitter.
Like us on Facebook!