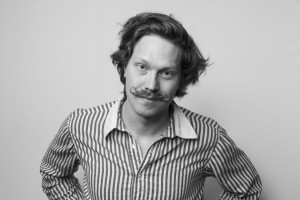 CiTR's very own Evan Gillespie has won Canada a bronze medal at the World Beard and Moustache Championships held last weekend at the Nowegian Moustache Club in Trondheim, Norway.
Evan was the only Canadian who got placed in this years competition and had entered in the "Freestyle Moustache" category where he was up against reigning champ Keith "Gandhi Jones" Haubrich who went on to win his third straight gold in the category.
The award for "Best in Show" went to Germany's Elamr Weisser for his reindeer themed beard.
Click here to see the complete results for 2011!