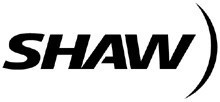 On the 10th of May Shaw Cable moved several of the analog FM stations they carried to digital to free up some bandwidth on their network so they can expand their other services such as broadband speed and HD content.
CiTR is one of the stations that has been moved, it's new frequency on Shaw Cable is 88.5.
There is a full list of the new station frequencies available here.
They have an FAQ about the changes at www.shaw.ca/fmstations/, and if that doesn't answer your questions give them a call on 1.888.472.2222.

!!!REMEMBER THIS FREQUENCY CHANGE IS FOR SHAW CABLE CUSTOMERS ONLY!!!