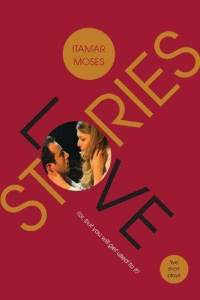 Get yourself down to the Little Mountain Gallery on May 11th at 8pm for the premiere of LOVE/STORIES (or: But You Will Get Used To It).
LOVE/STORIES is a collection of five funny and poignant plays written by Itamar Moses and directed by Brian Cochrane that examine the nature of relationships, storytelling and theatre itself. Featured in the plays are Scott Button (Limbo Circus' Macbeth), Jay Clift (In Two's Zoo Story), Britt MacLeod (Concrete Vertigo's Ruby Red Burlesque and Point B Theatre's Reefer Madness), Maryanne Renzetti (Staircase XI's Evelyn Strange and Oh The Humanity!), and Seth Soulstein (co-author of the Cultch award-winning 2010 Fringe hit Wicked Shorts). You would have to be mad to miss this set of witty yet thought-provoking plays! If you can't make it on May 11th don't worry because it will be running from then until May 21st.
Tickets are on a 'pay what you can' basis and you can get you hands on some by calling 604.999.1522, sending an email to kinetichism@gmail.com or paying in cash at the door.
For more information check out the LOVE/STORIES Facebook page or visit its website here.