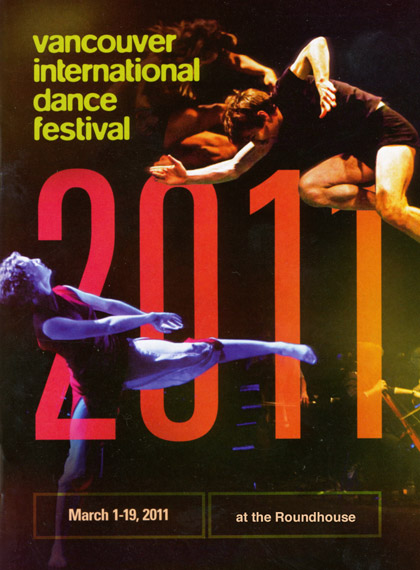 The Vancouver International Dance Festival starts up again on March 1st, and runs until the 19th. It's taking place at the Roundhouse and the Shadbolt Centre of the Arts. There will be groups, artists , workshops from around the globe.
Marc Boivin and Debora Dunn are from Montreal, SiNS from Halifax, Khambatta Dance Company from Seattle, Cruceta Flamenco from Madrid, T42 from Zurich, and Yvonne Pouget from Munich. You've also got tons of local acts, coming from Nelson, and right here in Vancouver.
The local acts range from The Vancouver Symphony Orchestra, to EDAM, to Arts Umbrella, to Now or Never; just to name a few. Kokoro Dance will also be there, and they're celebrating their 25th Anniversary. So come down to the 11th Annual Vancouver International Dance Festival, tickets are just $35.