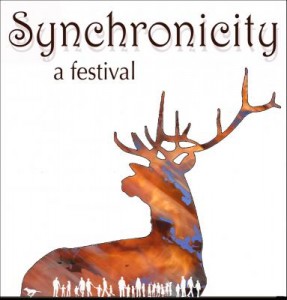 Looking for something to do this weekend? What to get out of the city?
Check out Sychronicity near Gibsons:
deer crossing the art farm, a Sunshine Coast based non-
profit devoted to creating positive change through arts and nature-driven programming,
will host the first annual Synchronicity Festival on August 7th & 8th, 2010.
Working within the theme of synchronicity, the festival will bring together visual artists,
actors, puppeteers, dancers, musicians, mixed media artists, filmmakers and
writers. After a two-month period of creation, collaboration and rehearsal, the festival
will combine sound, imagery, words, light, sculpture, performance, and nature to take
the audience on a one-of-a-kind journey through the 5 acre art farm and surrounding
forest. The event is hybrid by design; part carnival, part exhibition, part performance,
part festival, with the focus being on revealing – or providing audiences the opportunity
to experience – the hidden connections between ourselves, each other and the natural
world.
The festival will run 3 separate shows each day on Saturday and Sunday, August 7th &
8th. Tickets will be $10/adult, $8/senior or student and children under 12 are free to
attend. Food and beverages will be available on site, along with plenty of activities for
children of all ages. Audiences are encouraged to come for a show and stay for the day.
Tickets can be purchased online at www.deercrossingtheartfarm.org/synchronicity.