If you're anything like me, in simplest terms, you go to a concert to experience your favourite mildly loud music from your favourite artists as loud as physically possible without rupturing an eardrum. Thankfully, my trip to the WISE Hall to see Rae Spoon and Carole Pope was to be no danger to my hearing.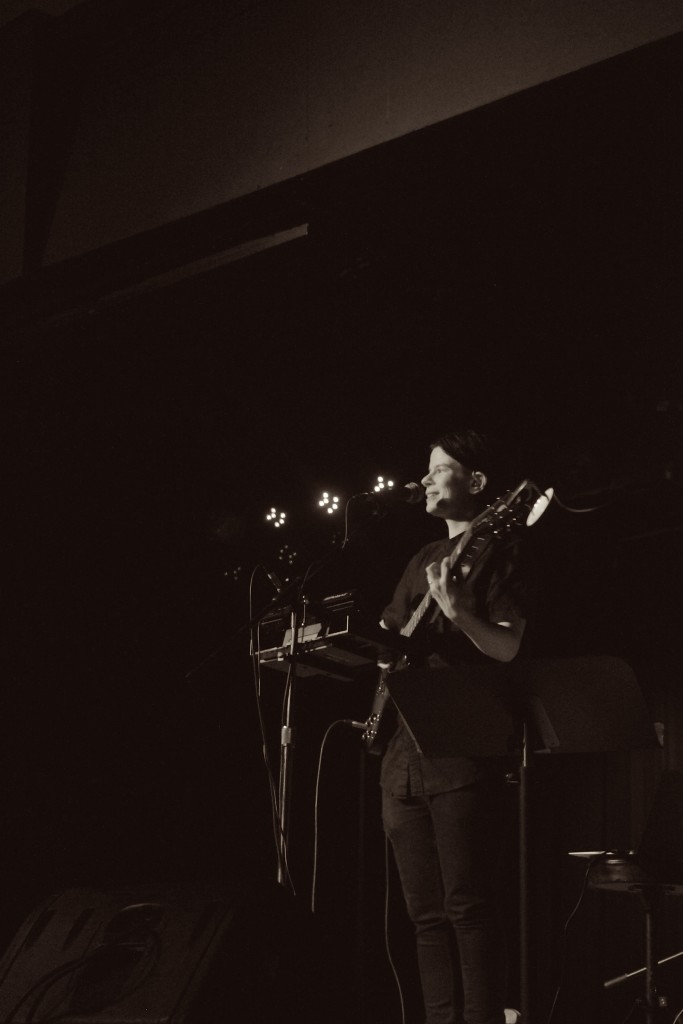 Dubbed by Rae Spoon as "The Rae and Carole Variety Hour," the concert saw the two split their set lists in half and alternate every six songs. Spoon gently swept into "Lighthouse," which slowly broke through the chatter and gave a lovely kickstart to the night. Another song later and Spoon invited us into "a little sing-along," which, long story short, created a room full of people singing "Do whatever the fuck you want," — an experience that was easily worth the price of admission alone. "Any metal bands who want to use this song can just have it," Spoon says, referencing "The Beast Is Me," the penultimate song of the first half of their set-list. This light jab, while at their own expense, highlighted the charm that Rae exudes on-stage, making quick witted remarks about gender politics, Prime Minister Justin Trudeau, and their own experiences with fellow musicians across the country.
Without much delay, Carole Pope and her accompanying guitar player, David Taylor took the stage, and it became clear that most of the audience was there to see Pope. Taylor cranked up the gain and filled the hall with noise and applause from a ready-to-rock crowd.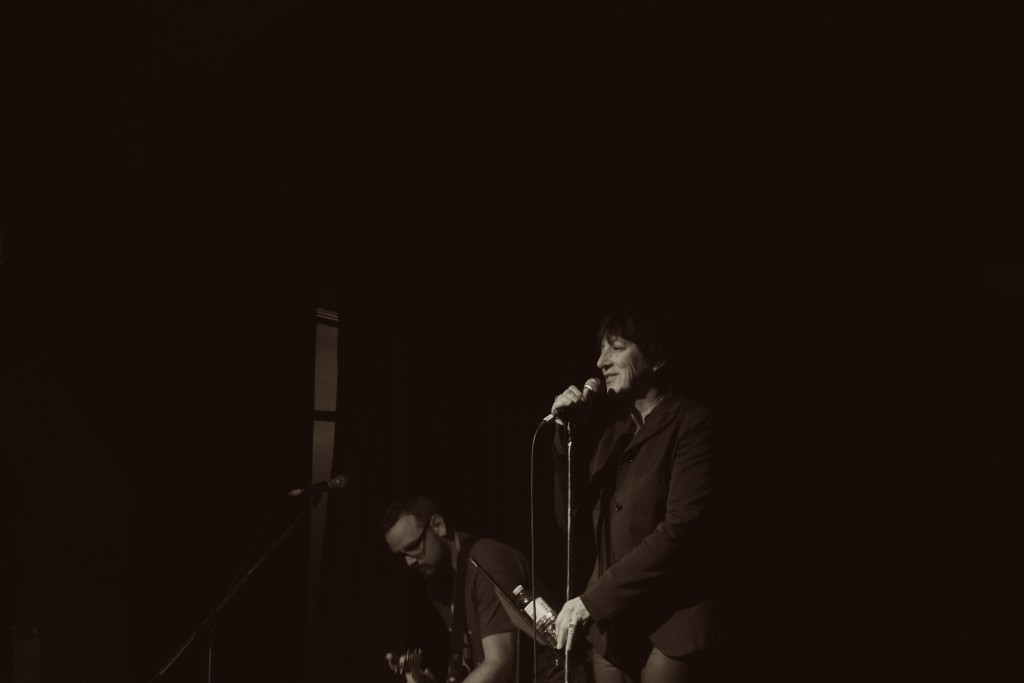 I must say in advance that I listen to several albums of any musical artist before I go to their concert to get an idea of what type of music to expect. While it was fun to recognize some of my favourites such as "Francis Bacon," "Lesbians in the Forest," and "My Flame," Carole Pope's live performance didn't make me feel like I gained anything from coming to a live performance of the album material I grew to really enjoy over the weeks prior. The material performed during both halves of Pope's set demanded a drummer above all else — without a driving force behind the songs, her performance unfortunately felt more like karaoke night at the bar more than a paid concert.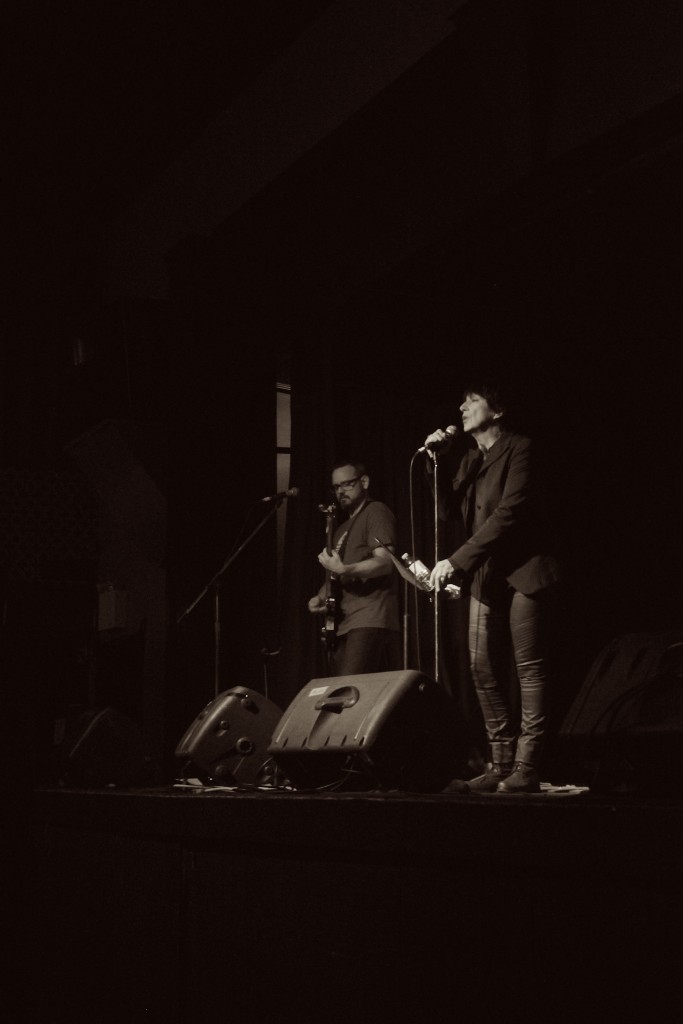 How delightful it was for me then that Rae Spoon's performance exceeded and built upon the original studio-recorded material, especially during the second half of the performance. The second half of their set drove head first into bellowing electronica that got the concert hall shaking, a strong increase in tempo from the more soft-rock inspired first half. Their performance made me see the value in coming to see a live performance of the album material that I had grown to enjoy in the weeks prior to the concert. Rae's voice enveloped the audience in a dreamlike defiance of the sexual constraints that I feel comfortable in saying that many people in the room had experienced at least once in their lives before. It was the type of subtle rebellion that is refreshing in the vast ocean of name-calling and shouting matches that populates much of social politics today.
While rather disappointing on Pope's part, Rae Spoon stole the show. Their duet together at the end of the show was a pleasant surprise, however —  their voices work impressively well together. But don't let a few paragraphs written by somebody you don't know influence your ticket-purchasing habits. In the words of Rae Spoon: "Do whatever the fuck you want."