Putting on a headset and experiencing virtual reality for the first time could be discombobulating, terrifying, exciting or all of the above. Telepresence embraces all the emotions and sensations that come with this generally individualistic experience, but pushes it into a new realm where VR can be experienced collectively.
As a performance that transcends a single dimension of physicality, Telepresence is an amalgamation of a live trumpet performance by musician JP Carter, sound design and composition by Kiran Bhumber, virtual environment design by Nancy Lee, while the audience choreographs the piece by moving their bodies in response to both the sounds in the room and the visuals in their headset. The space of the performance can be described as a merge of two physicalities — the performative space of the room where participants can roam and explore the virtual space that they're immersed in.
We sat down with interdisciplinary media artists Nancy, a filmmaker, culture producer and curator, and Kiran, an interdisciplinary media artist, sound designer, curator and educator, to learn more about Telepresence and how it all came together.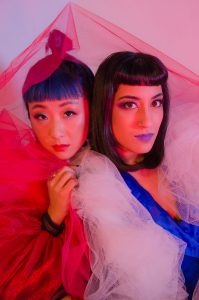 "Usually in VR, it's a very individualistic experience. You have your headset on and you're kind of in your zone and your own world," says Kiran, "we wanted to create an environment where people are witnessing and experiencing the same thing, they're still in their own environment and their own world, but they're all united through the sound world."
Just like going to a concert or movie together with friends, Telepresence proves that VR is no different from a live performance. Nancy believes that experiencing VR collectively instead of separately encourages a sociality that extends beyond the piece by bringing people together and encouraging conversations about their own unique experiences with the piece. "It's not just interacting with the piece per say, but it's the interaction that people have with each other before and after seeing the piece. That's what makes a live performance different from an individualistic witnessing of a VR experience."
In breaking away from the traditional stage of performance and performer-audience dynamic, Nancy and Kiran invert this hierarchy and give agency to the audience as the creator of their own experience. The audience chooses how to interact with the piece and in effect, choreographs the performance through their gaze and physical movements. "Because we come from a choreographic lens, we really center the body. It's really important for us to understand how physical bodies respond to these virtual environments, the sound and to the live performance," Nancy explains. "We want to be mindful that when people come into a space, our bodies are not neutral, we have previous lived experiences, we carry certain traumas, memories. When we come into a live performance, we are not a blank slate."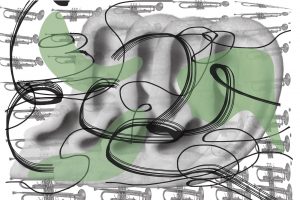 By embracing the diversity of backgrounds, experiences and traditions our bodies carry, Telepresence allows each performance to take shape differently with each audience member. "There are traditions involved in these technologies", Kiran adds, "[We must consider] how these technologies are presented, how [we] work in these traditions but also [that we] come from tradition." Through a collaborative viewing experience, each audience member is involved, where their individual experience contributes to and enhances a collective one. This strong sense of agency and individualism in a collaborative, collective context not only lies at the core of Telepresence, but also Nancy and Kiran's approach to working in a team.
Nancy and Kiran work hard to facilitate a work environment that values creative collaboration and mentorships between team members to uplift each other. By breaking a traditional vertical hierarchy that often comes with working within a large agency or company, Nancy and Kiran make an effort to keep their ten person team close-knit. They create a space that isn't just about them and their vision, but involves the entire team through their individual skills, goals and experiences. With this open and nurturing environment, the piece is not constrained to a fixed vision but organically takes form through the process of collaboration."Coming from a feminist way of working, we want to value our team and we want to be to develop a strong creative relationship with them," Nancy expresses. "The most important part [is] for them to feel validated and feel like they're also getting just as much as we are from the project."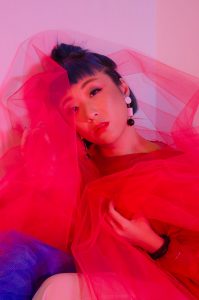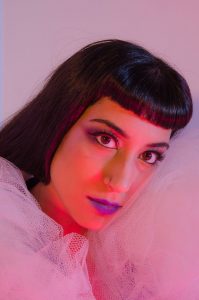 Individual experiences and embodied traditions are carried into the participation or creation of immersive environments and the artists hope to put those embodiments in dialogue with their work. Through a collaborative, process-driven workflow that reflects unique and personal traditions and identities, Nancy hopes that working with these technologies can become open to more women, non-binary folks and underrepresented people. Nancy, Kiran and their team are pushing the limits on the possibilities of VR and as a result, positioned themselves at the forefront of an emerging industry. This in itself enables them to set the tone for how technologies like VR can grow to become more inclusive and diverse.
"With new, emerging technologies, there isn't really a protocol," Nancy explains. "Everytime we do a new project, we're exploring new technologies, but we're also building new protocol. When you can change the protocol and the way the power dynamics work in these new technologies, [you are also offering] a space that will be more inviting for people that [previously] did not have access to this workforce."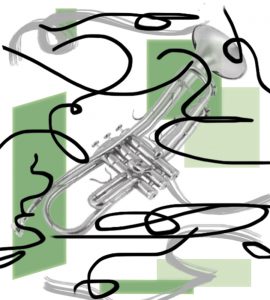 Nancy and Kiran's unique, process-driven approach and focus on collaborative work, combined with their individual capabilities and skills, set them apart as a powerful team. Together, they are creating work with the potential to change not just the dynamics of existing artistic conventions, but also the politics of access and inclusivity, especially within VR. Their work questions affect inherent within sound and visuals, but more importantly, questions how we exist in an immersive environment, what we bring to it as individuals and how we can share an experience together — whether it's in a VR environment or in real life.
x
Telepresence will debut at Western Front on December 14 and 15 and was produced by Western Front New Music in partnership with Emily Carr University of Art and Design. The project was also supported by Creative BC Music Fund, the Province of British Columbia and Canada Council for the Arts.