Vancouver DJ and producer Kasey Riot recently arrived home from Bermondsey, London. She moved there to "get connected to Europe," and better understand the thriving scenes of places like Berlin and Ibiza. While the trip was successful, there was an ironic twist given the social aims of her travel.
"It was isolating at times. London is just so big. I had also started my career in Vancouver and built that for a decade. Then in London, it felt like I had to start from scratch," Kasey says.
The United Kingdom has been instrumental in the evolution and proliferation of rave, house and most recently, bassline music in Europe. Its central role in the scene is what drew Kasey there initially.
It's no surprise then that Kasey is heavily influenced by U.K. artists like Hannah Wants, Maya Jane Coles and Flava D, who Kasey says is known as "the queen of bassline."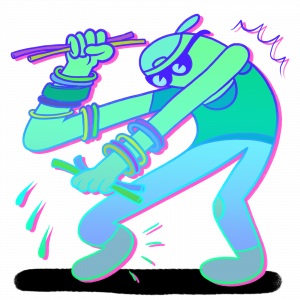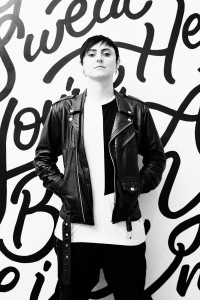 Kasey's latest two releases were also heavily influenced by her time in London. "Don't Stop" was the mantra she used to get through the isolating moments and remind her of her purpose in the city.  

"There were several times when I wanted to give up, so it was about keeping on. I found a vocal track that was perfect, and because I was struggling in London I really tried to get lost in my work; to keep me sane. It made me feel productive and creative," Kasey says.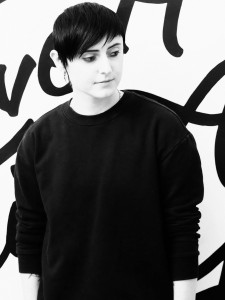 "Secret Location" is less about the struggles of living away from home, and more an homage to the clandestine nature of the underground scene.
"It was inspired by a lot of underground events I've been to or thrown, as well as the secret locations I explored in London. There's a big scene and it really is secretive," she adds.
Both songs were released on East Van Digital (EVD), a Vancouver-based label created by Joseph Martin in 2010 that represents artists "across a variety of electronic sub-genres."
Despite having over 30 artists on their roster, including Andy Clockwork, Skiitour and ill-esha, EVD is ceasing operations in 2018, marking the occasion with a final 100th release.
A recent post on their Facebook page confirms they'll "be compiling a double vinyl LP set, featuring more than a dozen choice cuts from EVD's catalog [sic]… We've also been working towards making the majority of our catalog [sic] available for free downloads…"
While only Kasey's first release with EVD, she says the label has "been doing amazing things for the last eight years. They release a wide range of genres, from bass, to house and everything in between."
In addition to releasing new tracks, Kasey is also the creator of Hotline, a warehouse series showcasing and promoting women in techno and underground music. The event attempts to negate the parts of the scene that are "a bit of a boys' club," by creating performance opportunities and networks for women. The next instalment of Hotline will be on February 9.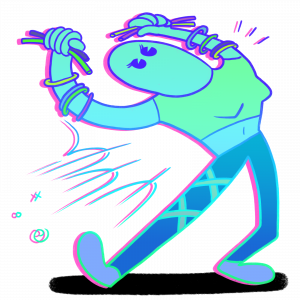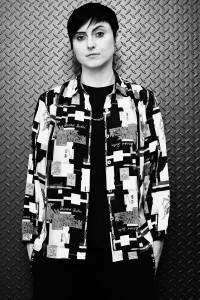 "I'm looking forward to continuing that series every couple of months and bringing in new artists from the U.S., Canada, and maybe even Europe. I really want to take what I was inspired by in London, which was really connecting with your scene, and connect more with the U.S. scene, like the West Coast, Seattle and Los Angeles, as well as women from Toronto and Montreal," she says.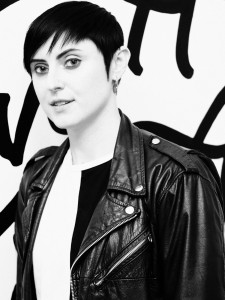 But part of hosting events in any city means being responsible for your patrons, and the steep rise in fentanyl-related overdoses in Vancouver has Kasey concerned about the welfare of party-goers. Recent research found that fentanyl is in a high proportion of drugs in Vancouver, so even casual use can be fatal.
"It's crazy, I've seen [overdoses] escalate so much. I threw Hotline in the summer, and I was scared. I did some research and went and bought a naloxone kit. I think it's really important for every single club, every single promoter, or anyone throwing an event where people might use drugs to have a naloxone kit and have people there who are trained how to use it. People should talk about it," she says.
In response to this crisis, there are a growing number of harm reduction and drug awareness organisations in Vancouver. Karmik, for example, advocates for sensible drug policy locally and globally, providing drug test kits and naloxone training to music festival attendees and other party goers. Good Night Out provides the Vancouver arts and culture scene with the skills and education to respond to and prevent sexual harassment, rallying for a truly safe environment for everyone.
Despite the challenges and risks Kasey has encountered, her experience in the Vancouver underground scene has been overwhelmingly positive. What was true 15 years ago when she first fell in love with house and rave music is what remains attractive and inspiring to her today. "It was always very accepting…You could be whatever you wanted to be in that scene. Everyone supported each other," she concludes.
x
Kasey Riot plays Spank 11 on December 30 at Vancouver Arts and Leisure, Sin City on New Year's Eve at The Hindenburg and will release new music through Berlin's TK Records in early 2018.