Have you ever wanted to sort of understand the history of the British Monarchy? How about some alternative metaphors for Nazis? Maybe you've just always wanted to have a curated list of America's dumpiest presidents.
If you answered yes to any of these questions, or no but you're looking for something hilarious and informative to read, then look no further than What I Think Happened: An Underresearched History of the Western World by Evany Rosen.
Discorder had the pleasure of talking to Evany Rosen in early November about the launch of her book of comedic essays. Published by Arsenal Pulp Press, this is the first release of Vancouver Comedian, Charlie Demers new humour imprint, Robin's Egg.
"This book came to me in a very haphazard ass-backward way, as many things do, and I find is often the case in my career," Rosen said, recounting how the book came to be.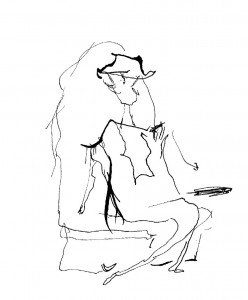 While opening for Demers' launch of his own book of comedy essays titled the Horrors, Rosen was invited to write her own collection to coincide with the launch of the new imprint. Like many artists, Rosen was daunted by the blank canvas:
"So I was very honoured by this very exciting offer until I found out I could write this book of humour essays about whatever I want, which means I could write this book about whatever I want and I had no plan, and I didn't have a body of work of existing essays. There was not enough about just me to fill a book of humour essays. So I wracked my brain about other topics that I love, and I realised that having this academic swansong about going back to my failed academic career, and attempting to write a book about about history would be a great place to start."
Posed with the question, "If you could have any three historical figures around a dinner table for a night, who would they be and why?" Rosen had this to say:
"If you read the book, you'll know I had a real obsession with Napoleon. I would have loved to have met him.
"I've also always been very fascinated by Cleopatra and I have some questions that I'd like to ask her, because there's so much apocrypha around her story and no one knows what she looked like. All the images we have of her are from the movies, there's only one coin that sort of has her side profile on her. We have no idea if all those snakes and that hair or any of that was real, so I'd love to just get eyes on her and see what's going on there.
"Maybe a dead baseball player, to round out the night. Joe Dimaggio would be great. Sad Sad Joe Dimaggio. We could ask him if he killed Kennedy."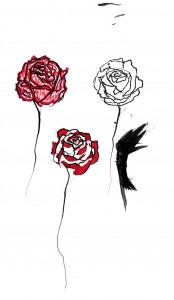 Before the launch of this book, many know Evany Rosen from her work with Halifax based sketch comedy troupe, Picnicface. Since disbanding, Picnicface's members have professionally gone their separate ways. However, Rosen continues to work with Kyle Dooley, the two having an animated show in development with 9Story and YTV. Titled Everweird, the show tells the story of a boy who desperately wants to be a knight, but is sent to a weird fantastical kingdom instead of the conventional magical one.
"So all the dragons spit water and everything's very strange and very confusing in this backwards kingdom."
Rosen also has another show in the pipeline with her most frequent comedy partner and close friend, Kayla Lorette, who contributed chapters in What I Think Happened, which is too early in development to reveal details but, "keep your eyes and ears out for us."
Rosen also lends her voice to two ongoing series, Hotel Transylvania: the series and Mysticons.
"I'm in an animated series called Mysticons right now, which is a very positive action show for girls on Nickelodeon, very fun."
Mysticons fills the cultural void left by shows of the 'magical girl' genre of anime such as Sailor Moon, which no longer have much cultural permeation in the west. Originally slated as a show about an all male team of magical, legendary warriors, Rosen says the show made more sense with an all female cast of characters.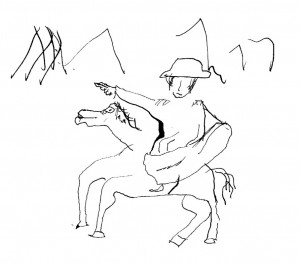 Rosen's already storied career appears to be on the upswing of a meteoric rise and this foray into print media is no exception.
What I Think Happened: An Underresearched History of the Western World sold out in its first printing and is now available in its second production run on Amazon and anywhere books are sold.
"Go to your local bookstore and give them a hard time if it's not there"
x
You can find Evany Rosen on Twitter @evanyrosen.