Despite Calgary being my hometown, the Commonwealth was one of only two Sled Island venues I had previously visited; and unlike the other — Tubby Dog — no sober memories of the Commonwealth were present in my brain upon my 2:00 PM arrival. I was admittedly skeptical of how the venue would function for live music, especially at such an early hour, but these concerns were quickly set aside once the mathy indie rock of Quaker Parents enveloped the upper floor of the joint. 
This duo had a strikingly unique sound only matched by their infectious chemistry. Coupling a drum machine with a live drummer on many tracks, interrupting smooth sweet melodies with Zappa-esque guitar spasms and never resting on a single tempo, Quaker Parents surprised at every turn. On final track "Improbable Friendship 1999," these influences came to a dramatic finale, in an unwieldy, ever-changing track that managed a perfect balance between challenging and comforting its listeners.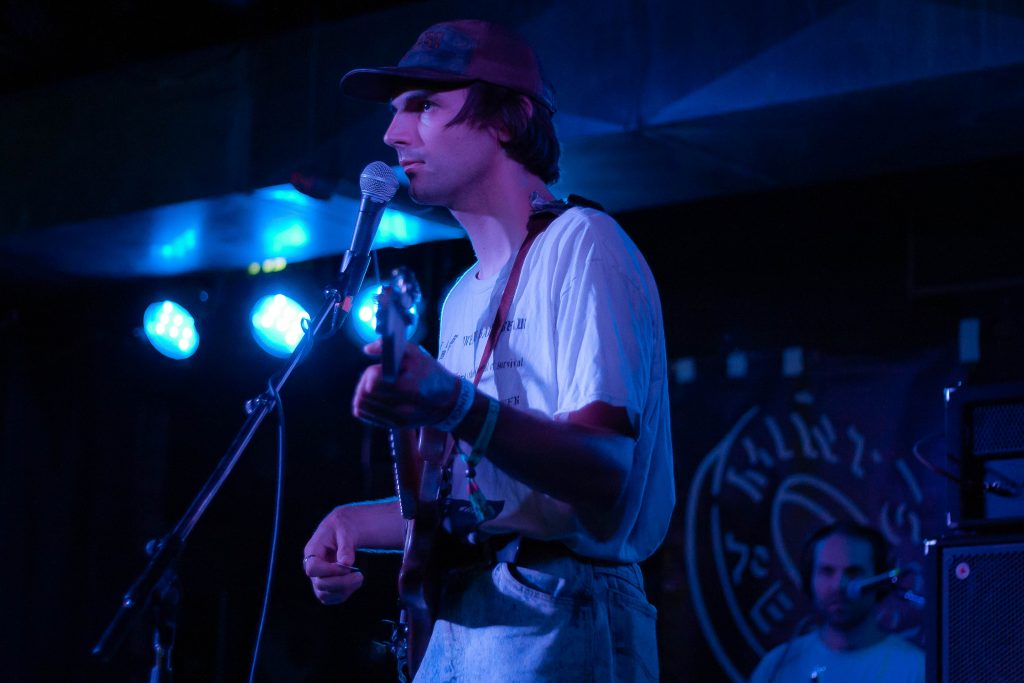 Following the dreamy synth-pop of Kellarissa and the wild indie pop drumming excellence of Energy Slime, punk outfit Necking bounced to the stage with energy, dancing and improvising alongside the house intermission music during their soundcheck. Beginning with the rollicking and wildly funny tune "Daddy Issues," the band's unconstrained passion and wailing vocals ushered in a set packed with endless youthful jubilance. Vocalist Hannah Kay breathlessly sat backwards onto the drum kit in between songs, giddily saying to the crowd "This song is called intermission, it's where we take a little break." Laughter constantly erupted from the audience throughout both the breaks and the songs themselves, with relentlessly entertaining lyrics such as "Cybersex is gonna send me straight to hell." Ending with "Big Mouth" off their upcoming record Cut Your Teeth, the set became a constant talking point throughout the rest of the festival.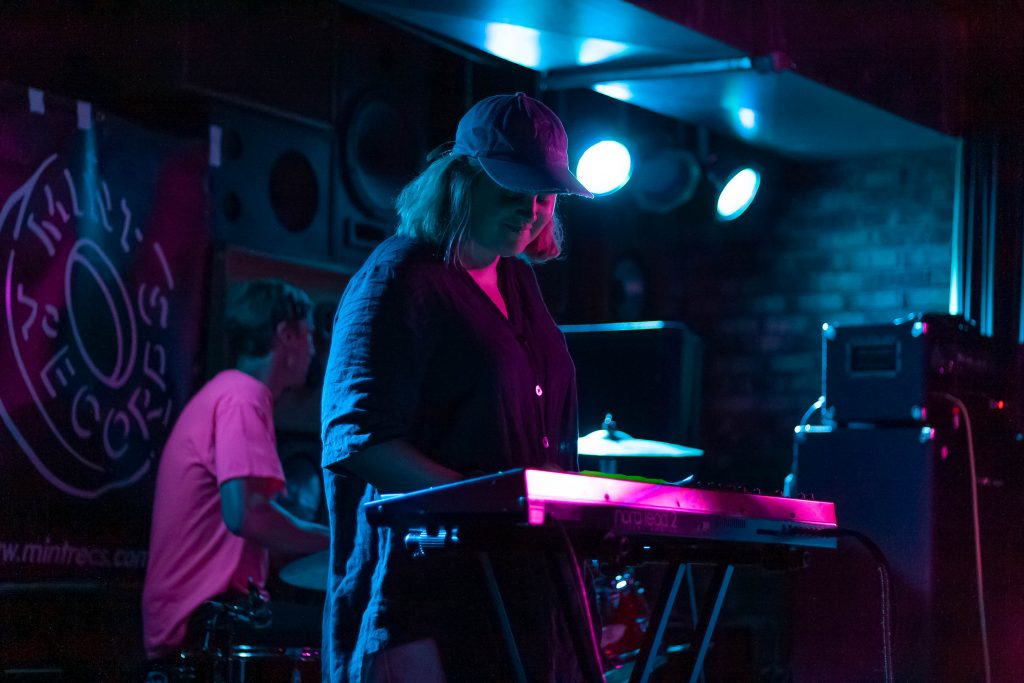 Dumb and Lié closed off the showcase with two very different blends of punk and rock. Dumb blended post-punk with some good ol' blues rock goodness, sounding reminiscent of The Stooges, albeit greatly displaced in the punk timeline. They packed their songs with dense, intricate lyrics that beg to be heard. After one particularly straining song, the band suggested a Q&A while they retuned their instruments. This lead to a rather humorous moment as a member of Necking took occasion to question them from the crowd.
Lié followed this by bringing gritty sludgy guitar riffs — which would be right at home on a classic hardcore record like Black Flag's Damaged — and lashing out with the occasional hint of thrash. Through all the chaos, however, an almost danceable rhythmic groove propelled the socially conscious "Weaponized." It was an exhilarating end to the showcase, and wonderful beginning to Friday night with another six or so hours of music still to come.