When I walked into Red Gate for Tim The Mute's album release show, I found myself entering into the dreamy atmosphere that Babe Corner had created. The newly-formed indie pop rock group — all but one clad in matching gold thrift store pants — were performing to the reasonably small yet enthusiastic crowd of people who'd arrived punctually to the show. Their set consisted of mostly slow tempo, chord based songs with simple drum beats and pleasant harmonies between three or four voices, most notably the ethereal soprano of their frontperson. The highlight of their performance, which I would have gladly listened to had it lasted all night, was when they proudly announced that their drummer had broken his first ever stick, receiving lots of applause.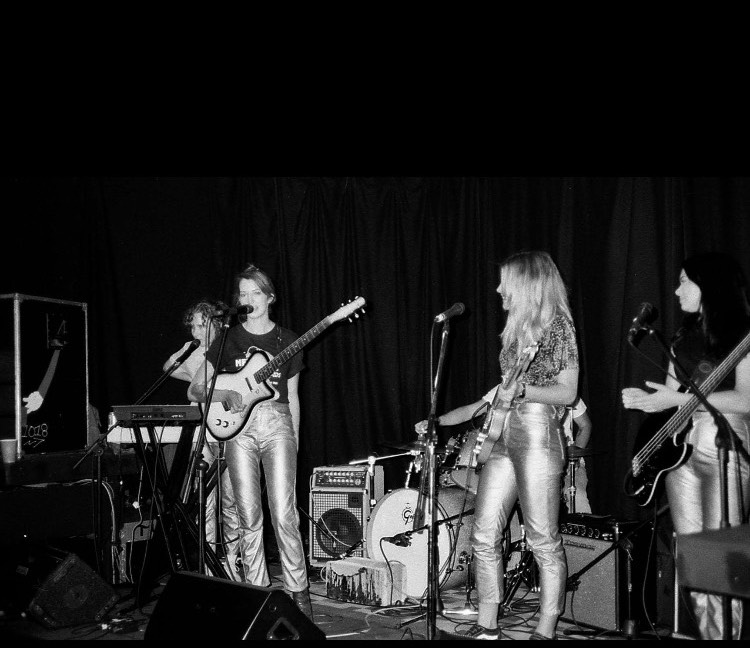 Next onto the stage were the passionate and incredibly energetic power poppers Dadweed. What impressed me most about this set was their ability to combine the harder elements of their music — heavy guitar and powerful drumming — with sweet vocal melodies and harmonies, retaining an upbeat lightheartedness to their songs. Although the dancing had yet to begin, the group's tireless energy (there were barely any breaks between their songs) and enthusiasm were irresistible to one member of the audience, who went right up to the stage to mosh and play some mean air guitar all by themselves. Dadweed ended their set with a surprising move, ditching their instruments, grabbing mics and collectively belting out their song "Cigarette Commercial" with ironic gusto over a pre-recorded backing track.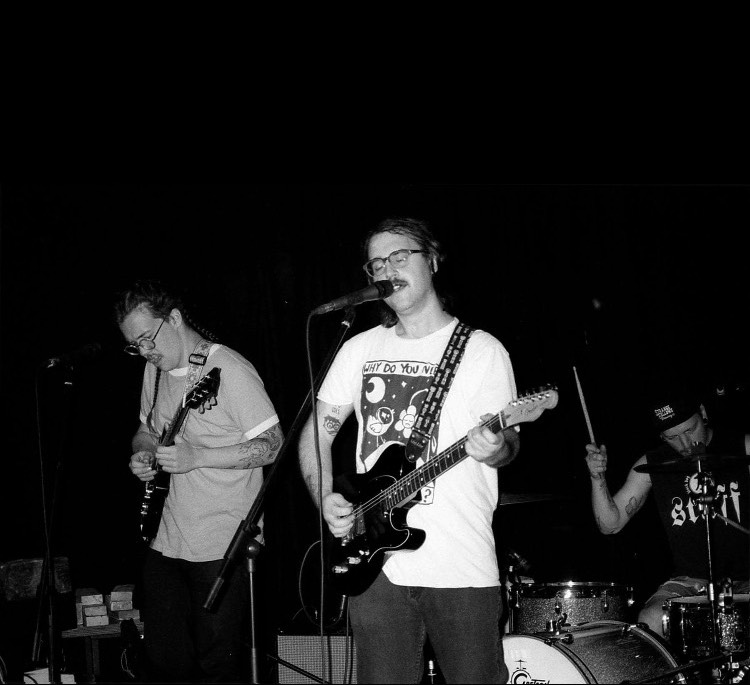 Local favourites Necking made a huge impression on the audience during the next set. As always, they brought an energy to their performance that proved you need to see them live in order to fully experience their music. They also finally got the crowd dancing. Similar to Dadweed, Necking played with an interesting duality of tone in their catchy, melody-driven soft punk set, theirs being between anger at issues like sexual assault during the track "Detective Olivia Benson" and humour while performing satirical songs like "Ford Commercial."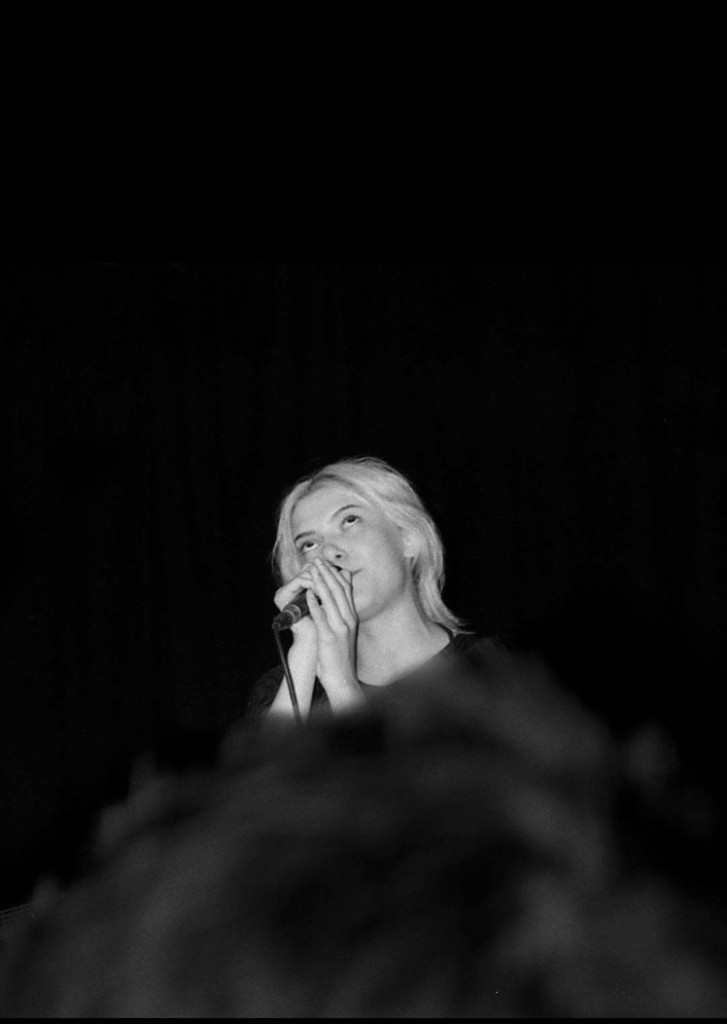 Closing out the show was Tim The Mute, promoting the release of his third LP Do In Yourself. The crowd had grown during the first three sets, and the room was full for the unveiling of Tim's newest material. He was accompanied by a six-member backing band, who all somehow managed to fit onto the small stage. They shared a set of feel-good indie pop songs featuring upbeat chords and Tim's relaxed, care-free singing style, a sound that contrasted sharply against lyrics dealing mainly with heartbreak and depression. Despite the emotional weight of what he was singing about, Tim was elated — the fact that he prefaced nearly every song by saying how elated he was to be performing to us was a bit of a giveaway. It was an irresistibly wholesome way to end a wonderful night.