You know a show is certainly going to be something when you start the afternoon holding your camera bag under bathroom hairdryer in the basement of a nightclub in the middle of the afternoon. And that is where I found myself to kick off Sled Island's Mint Records showcase.
Calgary felt a little more like Vancouver thanks a torrential downpour that kicked off early in the day and did not let up. It also felt a little like Vancouver due to the stacked lineup Mint brought to showcase.  
The Mint Records showcase is a great annual cleanser at Sled Island. Coming at the midpoint of the festival, it's a free, all-ages event that highlights a broad spectrum of bands all signed to the Mint label. And running for almost five hours, the showcase offers up plenty of time to step in and out of the party.
Bridal Party kicked things off with a high-energy set. Vocalists Suzannah Raudaschl and Joseph Leroux weaved breezily in between jangling guitars and easy beats. Supermoon followed up with their signature brand of sugary sweet pop — perfect afternoon music.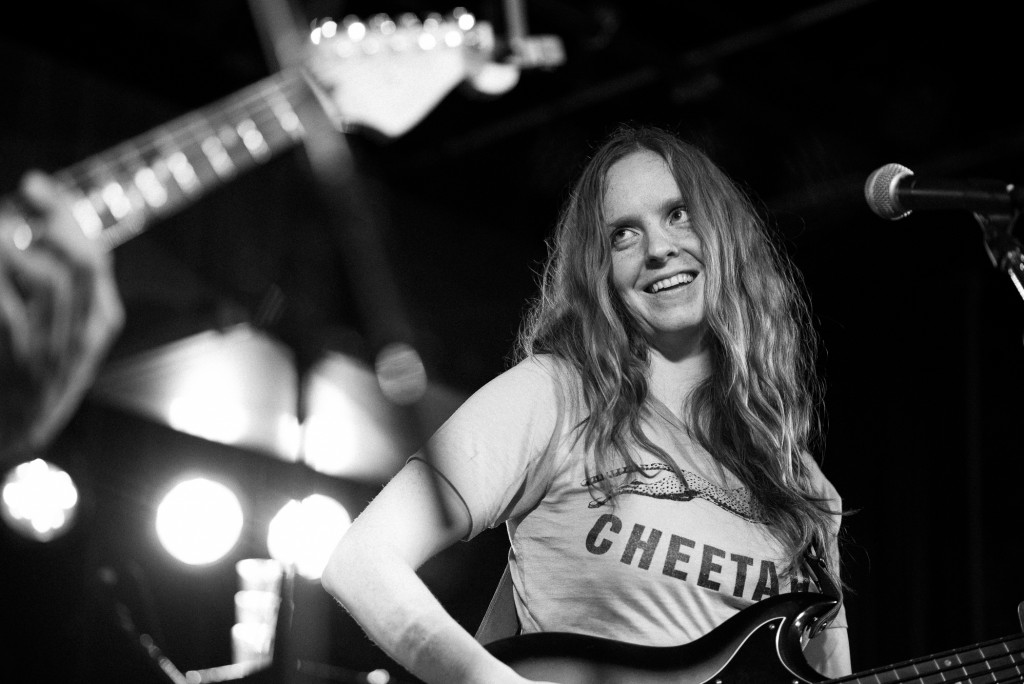 Things really started to get going as the rain let up a little leading up to Faith Healer's set. The trio filled Commonwealth's cavernous space with their light and breezy energy. It was easy to listen to the music while also navigating the room, running into friends the whole time. I ended up spending a good section of the set lounging on one of the couches, bobbing my head along to the tunes.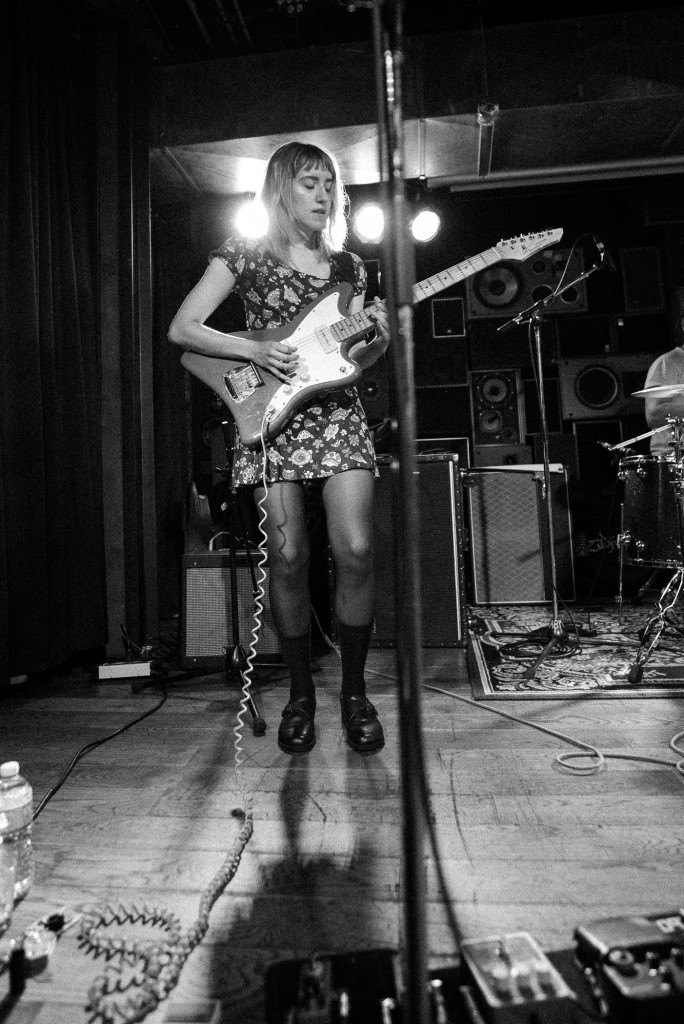 By the time Peach Kelli Pop took the stage though, the crowd had coalesced around the front to absorb the band's saccharine energy. The California-based band is a fresh addition to Mint's line-up in the past few months, and has spent the past few weeks touring across Canada and the United States. For the Mint showcase, they brought a high-energy set filled with classic tracks — "Hello Kitty Knife" is always a favourite — as well as songs from newer releases.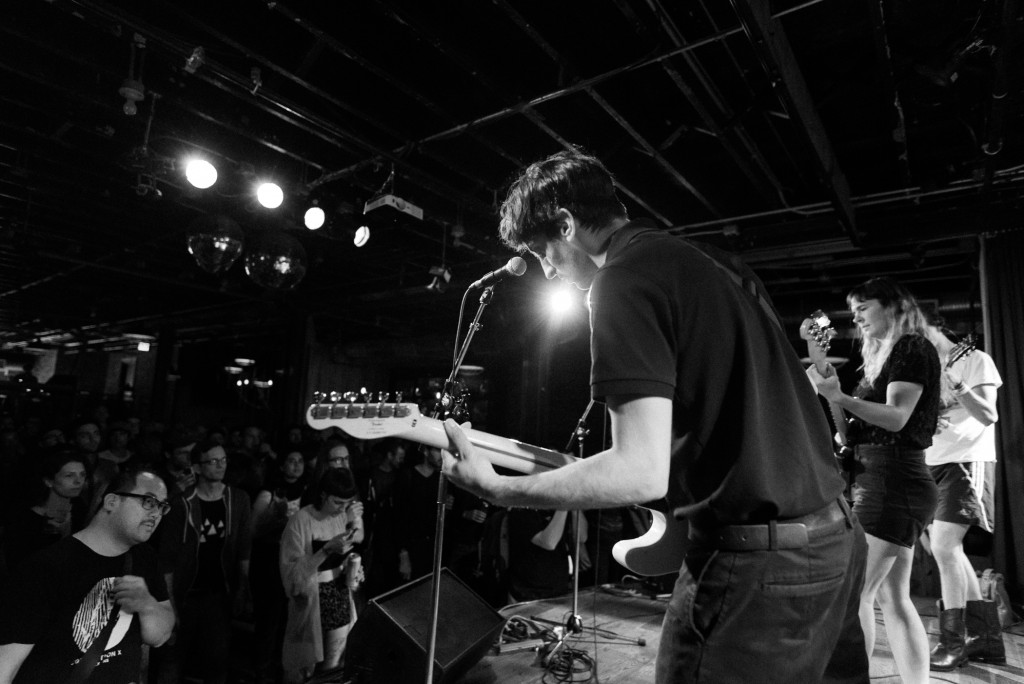 Speaking of new releases, Vancouver favourites Dumb held their unofficial album launch party as part of the showcase. Playing the day your album drops brings a special spark to the performance and it was easy to see the joy on each of the band members' faces as they brought those new songs to a new crowd. It was fast, it was joyous and it was a delight to take in.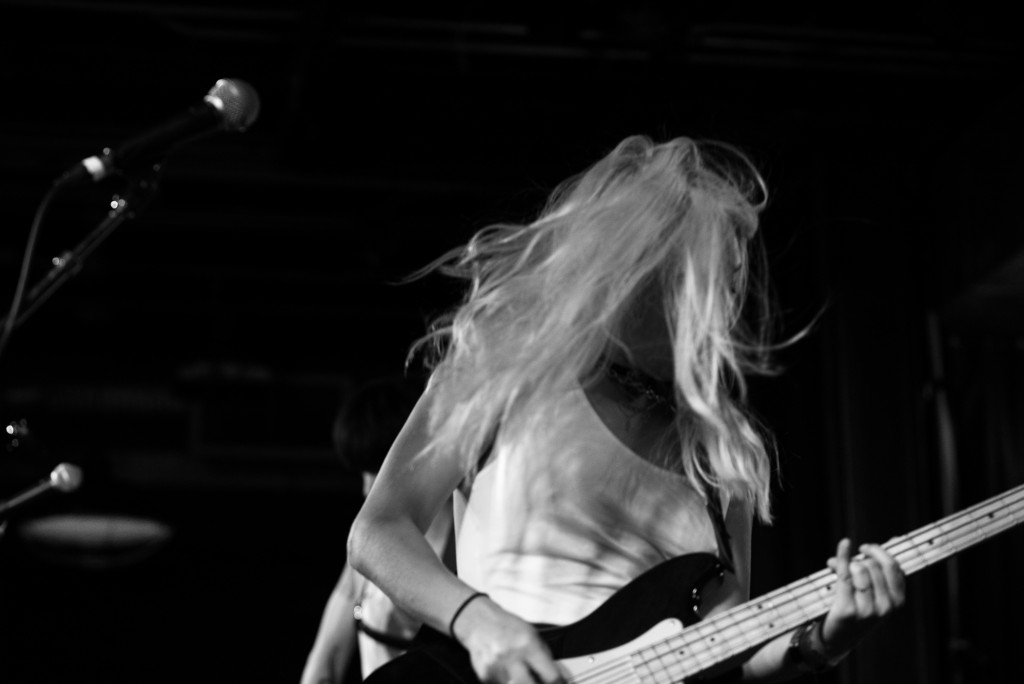 The mood shifted slightly with final act lié, who took the airy pop of the earlier and sunk it down, down, down into a chilling and resonate heaviness. Sporting leather bondage attire, the group brought pounding guitars and vocals to the stage. As if by sheer force of will, they seemed to clear away the rain. After they concluded, I emerged from the venue bleary-eyed at the sudden sun — it felt like a Sled Island miracle.