Happening this weekend, the 7th annual Vancouver Street Dance Festival brings together performers from many different styles, and corners of the globe. Discorder spoke with festival organisers about what to expect, and how you can get involved!
x
When the ice in the Robson Square Ice Rink is drained for the warmer months, the space doesn't see a lull in activity. What happens is quite the opposite. But instead of couples gliding hand in mittened hand, the rink fills with street dance crews taking advantage of the smooth surface to practice.
What are they practicing for? Some might say a local battle, or even just for fun, but others would tell you they're preparing for the 7th annual Vancouver Street Dance Festival.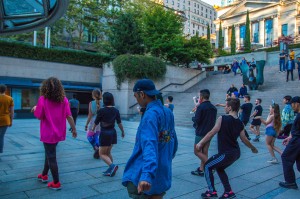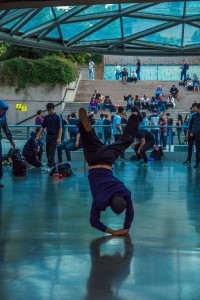 The same opportunistic spirit that drew street dancers to Robson Square inspired festival founders, Jessey Kwong and Borris Khramstov, to utilise the rink for the first VSDF in 2012. Since then, the event has grown with considerable momentum, gaining reputation on an international scale. Alongside Vancouver's own seasoned crews, dancers from all over Europe, Asia and the US will be performing at this year's event.
The festival is split into three days. Boogaloo Academy hosts preliminary battles on August 3. Those who make it through will then compete the following day at the main event in Robson Square. On August 5, the curious can attend the plethora of street dance workshops held at the Harbour Dance Centre. Though the preliminaries and Sunday's workshops require a small entrance fee, the Main Day event is free to attend. It features sets from DJ Flipout and DJ Blessed, a live band, and free beginner workshops for attendees.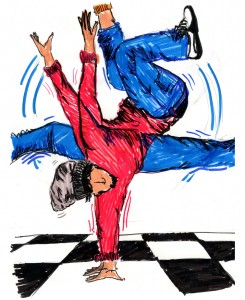 As can be the case with many subcultural movements, the street dance scene may seem insular or intimidating from without – but the festival and its organizers want to change that.
"What's really cool about the festival is that the people who dance bring their families and friends. It's one of the few opportunities for dancers to share this culture that they love with those who otherwise wouldn't come out to an event," says Chris Son, secretary of VSDF. It's this desire to engage the general public which led the organizers to facilitate the free workshops and Main Day event.
Due in part to the accessible showcase that is VSDF, and the haven of the square, the street dance community in Vancouver is steadily growing.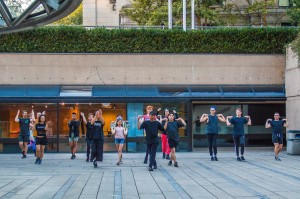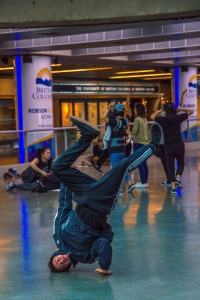 Street dance today is more approachable than ever, and Vancouver's scene is particularly welcoming.
"In a lot of other cities, the styles stay separate from each other," says Chris, "but because we have a public space like Robson Square, you have dancers from all these different styles mingling and hanging out. There are still the separate scenes – popping, locking, waacking – but we also have this collective street dance scene, and that's what this festival is reflective of."
There are free lessons held in the square all season long, one of them taught by VSDF co-founder Borris Khramstov. "I'd say this is one of the easiest cities to learn dance in," says Borris: "it's super friendly."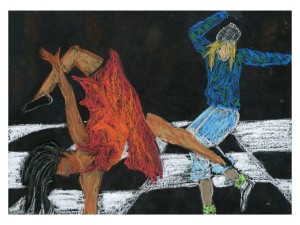 The event aims to demonstrate that street dance is more than just a style of dancing. Since its genesis in the Bronx in the '80s, it's been a form through which disenfranchised communities created an identity; a way to express themselves freely. "Ultimately, the thing we want to share the most is why this community exists. That's what this subculture can do for the larger culture: communicate inclusivity and representation," says Chris.
 In Robson Square on August 4, you can witness the heart of a thriving and diverse community within the heart of a thriving and diverse city and, moreover, watch people dance to the beat of the pulse.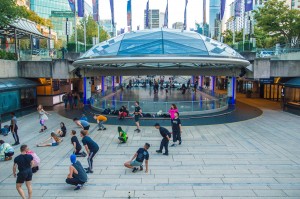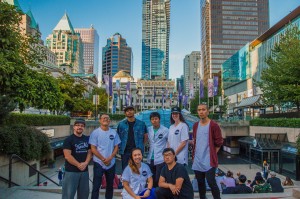 For more info, including performance times and details about workshops, check out VSDF's homepage or the facebook event for this year's festival! You can also watch a recap video of last year's festival to get excited – or get practicing.