Putting on a gown made up of the finest films from Latin America, the VLAFF is celebrating its Quinceañera from August 24 to September 3. Just as a young woman celebrates her 15th birthday in Latin America, the VLAFF is seeking to show us the way in which it has matured and evolved into a diverse and well-composed cinematic experience.
The festival aims to spread Latin American culture from the various cinematographic discourses while promoting social interaction and stimulating cultural interchange. It also hopes to strengthen the bridges of collaboration, exchange and dialogue between the cinematographic industries of both regions.
Each year the festival picks a country to place focus on based on the support of embassies and consulate generals. This year Cuba was chosen as the main focus because "even though it is a relatively small country, it produces very significant high quality films" according to festival organizer Christian Sida-Venezuela. He and his team feel it is important to support these filmmakers, particularly from this country which doesn't receive as much support as others to be featured in film festivals.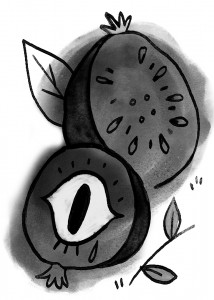 Over the span of the eleven-day film event, apart from Cuba, one will be able to indulge in films from nearly every country in Latin America.
The goal of the festival is to highlight the work of Latin American and Latino Canadian filmmakers who have produced their films in their country of origin or Canada, and are interested in sharing their experiences with Vancouver audiences. Without VLAFF, most of these films would not have had the opportunity to be shown in Canada. It also, and most importantly, aims to address socioeconomic issues of importance to Latin America, as well as promote the interaction of cinema lovers from both Latin America, Canada and beyond.
The event includes a competition for first time directors, which will include a series of panel discussions by youth jurors who will chose those films awarded by the festival.
One of this year's highlights is the opening film El Ciudadano Ilustre (The illustrious citizen) by Argentinean director duo Gaston Duprat and Mariano Cohn, a satirical dark comedy that promises to be riveting and uncompromising in exploring a man's struggle between his roots and his journey through fame.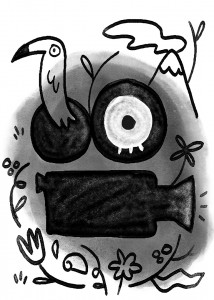 As a visual tool of education the VLAFF provides a category titled ¡Activismo! (Activism). This section focuses on films that are profound, political and powerful: films that will initiate and inspire conversations on identity, family, community and nationhood.
Given the political climate of such a diverse part of the world, it is expected that this category will be an effective lens to focus on issues often overlooked or misinterpreted by the media abroad. Media in Latin America is often times censored and manipulated in ways that can misinterpret an event, often times diminishing its impact. In a similar way, media in Western society doesn't fully report on the issues.
A great example of what this year's VLAFF hopes to continue is the strength of a screening from last year: One day in Ayotzinapa 43, written and directed by Rafael Rangel, provided an insider's view into a Mexican town in the midst of a wave of political violence. It showed audiences the resilient and true selves of all the citizens that lived there, and the ways in which they are fighting against their current circumstances.
When such events are documented and shown through the eyes of a Latin American filmmaker, this personal perspectives helps humanize the victims. It is a platform to educate and inform in a unique and impactful way that an outside filmmaker view may not be able to provide.
As the Latino community in Vancouver and Canada continues to grow, any avenue that provides a level of understanding of the diversity of culture in Latin America is of great importance to nurture tolerance and unity.
x
The Vancouver Latin American Film Festival has taken place annually since 2003. Make sure to check out their website for regular updates on screenings and events, and more festival information at vlaff.org.