If you are interested in the vivid histories of Vancouver's subcultures before the turn of the century, VIVO Media Arts Centre's library is full of thousands of archived textual and video documents spanning from the '70s through to the '90s and '00s that are entirely open to the public. VIVO began in 1973 as The Satellite Video Exchange Society, shortly after the MATRIX convention, Western Canada's first-ever video media conference. VIVO's heart is The Crista Dahl Media Library & Archive, but the organization is also known for its events, workshops and equipment rentals. With the preservation of so many primary sources from the last 40+ years, a lifetime of knowledge is just waiting to be unearthed by some curious minds with keen interest in the legacy of past generations.
In honour of Pride, VIVO is promoting their collection of Canada's first "for gay people, by gay people" television program, Gayblevision (later renamed Pacific Wave), which was based out of Vancouver's West End. It was originally released through public-access broadcast, now immortalized in their archive as video time-capsules of Vancouver's LGBTQIA+ community in the early-to-mid '80s. Episodes range from exuberance, such as detailing how Pride started as a fledgling movement and became an international phenomena, to incredible tenderness, as seen through raw footage of unedited interviews with people afflicted by HIV. Most of Gayblevision is digitized, and footage is accessible online.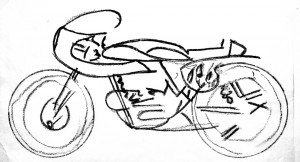 One of the most intriguing things about Gayblevision is how it provides such a unique insider perspective on the LGBTQIA+ culture as it simultaneously grew and combatted adversity. In the summer of 1981, Vancouver declared its first official week dedicated to Pride. In a clip showing the official commencement address, the declaration of the Gay Unity Week '81 promoted the "basic humanity and rights of gay people as citizens and members of the community," while making note of Vancouver's diversity as one of its many strengths.
In the summer of 1990, Vancouver hosted Celebration '90, an installment of San Francisco's Gay Games. In an interview with Gay Games organizer Tom Waddell, he said of choosing a new host, "It needs to be a gay community that is known for its friendliness, and has the facilities, and perhaps the most essential element is that it has a good working relationship with the city government." Vancouver covered all of those criteria. Waddell made a great point about the appeal of hosting the event internationally, that through the growth of the event, "cities will realize that gay communities contribute a great deal to the cultural life, to the social life, to the physical life of any city that they inhabit."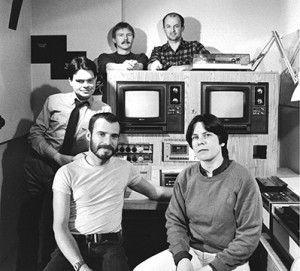 Some particularly incredible footage is from an interview with Alan Hicox, who was Vancouver's first openly gay man also openly battling AIDS. Hicox was a founding member of Vancouver's first AIDS support group. His bravery was reflected by his decision to publicly face the disease, and he admitted on tape that his confidence was greatly strengthened by the loving support of his friends and family. Sadly, he passed away only nine months after being diagnosed.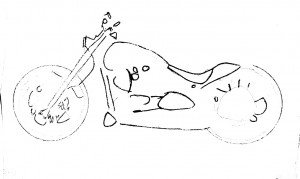 I can't help but think that the further our society ventures into this century, our inclination towards obsessive nostalgia grows. It is as if the populus has largely held onto this mythical notion that quotidien life in past decades was unaffected by the same sort of troubles that we experience today. This phenomenon is in part due to our recollections of childhood, as we compare them to the turbulence of our current lives, unable to contextualize the bigger picture. For instance, as I keep watching more episodes and excerpts of Gayblevision, I notice it is easy to forget how the media firestorm around AIDS / HIV caused widespread stigmatization. In effect, this only plagued the LGBTQIA+ community with increased discrimination that caused further alienation, rather than raising awareness in an educated manner to help prevent the suffering and loss of innocent lives. Just because it's more pleasant to think of the '80s in terms of neon leg warmers, one-hit wonders and Brat Pack movies, doesn't mean there isn't more to learn from that era.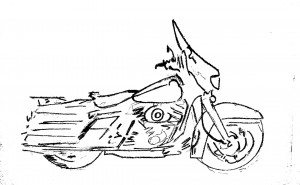 The Crista Dahl Media Library & Archive at VIVO is rich with the preserved history from the Lower Mainland and media organizations across the world. These documents and videos, our cultural heritage, are being made readily available as the archive grows and older works are  digitized and redistributed. Gayblevision, in particular, demonstrates the value of such archives in preserving a strategically pivotal period of LGBTQIA+ activism on the West Coast. It shows us how much we have progressed, and also helps us understand how much farther we have to go.
x
Access to the Crista Dahl Media Library & Archive is free of charge, and you can learn more here: vivomediaarts.com/archive. If you wish to see the archive for yourself, contact VIVO at library@vivomediaarts.com. The video archive catalogue can also be browsed online at videoout.ca. VIVO will have a screening of Gayblevision on Thursday, August 3 at 8pm, admission by donation.