An early show time often calls for a smaller crowd, and as the first bands set up at the Fox Cabaret, it seemed as though that would be the case. What is usually a lively and eccentric venue felt dull and divey — despite the rooms stark appearance, it wouldn't be too long till its vibe would be revived. First up was an acoustic set by My Sister Maria, who had yet to arrive.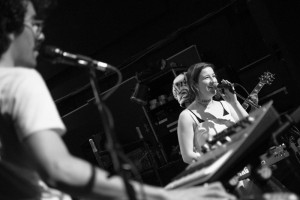 Nearing 8 p.m., there was no sign of My Sister Maria. A small crowd awaited her set, Jericho prepared for theirs. Without any formal introduction, Jericho transitioned from their sound check straight into their set. The crowd was sparse at first, but as they played, loyal fans shuffled in from the light of the early evening into the dark Fox.
The energy, which was lacking at the start, was instantaneously sparked as the crowd grew in size and enthusiasm. Despite the light that leaked into the murky cave-like hall, Jericho's dark and entrancing sound enticed listeners and felt at home between the red and black walls.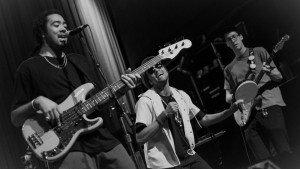 After what felt like a quick set came, what some may argue, the act of the night. If you've ever seen Schwey (f.k.a. Funk Schwey) before, you probably know what's next. They jumped right into spellbinding the crowd with charisma. As the two brothers, Isaiah on the bass and Jarah on the mic, grooved in Funkadelic unison, the crowd mimicked, hooked by the irresistible energy. The room was electric as the mass of charged bodies bumped and boogied.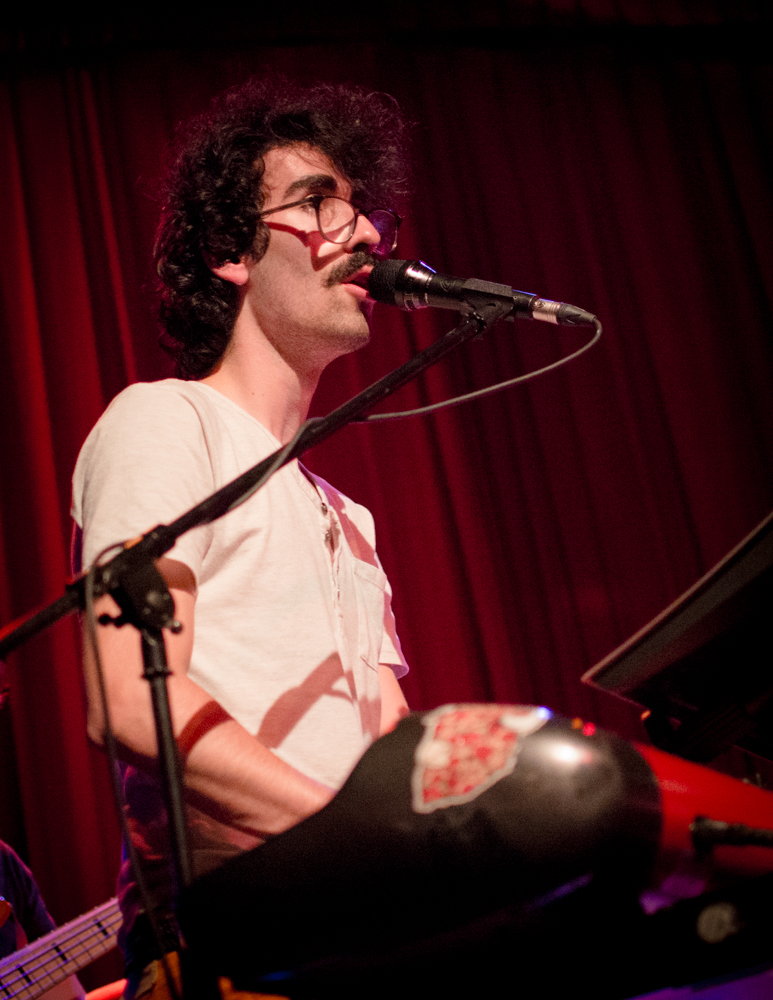 Between sets, My Sister Maria appeared and quickly played two acoustic songs. Her voice was soft and sincere, but it was diffused underneath the chatter of the buzzing crowd.
It was steamy and hot after Schwey, but that didn't stop the crowd from getting cozy with the show's headliner, Fleece. The five-piece started off humbly, the audience still charged from the previous set. Their jazzy psych rock sound contrasted with their casual demeanour. While seeming mildly disconnected from the audience, the band seemed connected with each other and their music had a "mind-fuck" sort of presence.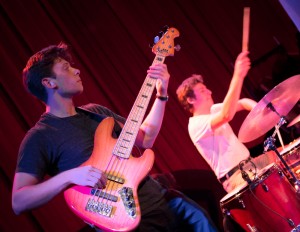 The ambiance of the room felt snug and pleasantly lethargic, as people swayed and minds wandered with the rotating disco ball lights, moving off tempo to the jazzy drumming and Sesame Street-like synth. Just after 10 p.m. the final set came to a close. The crowd exited the building in a dream-like state, only to find they still had the rest of the night ahead of them.