Contrast Collective uses the tagline, "Contrast the ordinary" because it is for artists that feel like they don't neatly fit into labels, or want to break free from them entirely.
It describes itself as "an inclusive network of POC to express themselves and grow." Right now, the collective is focused around their submission-based print zine. The text submissions range from discourses on gender and sexuality, dysphoria and diaspora, and poetry and prose; all woven together with visual art. The intention of the collective is to centre the voices of people of colour, with a slight tilt towards queer and non-male identifying people.
The first issue of the printed zine, which features women and non-binary people of colour, will be available at the launch party at Gam Gallery August 31. The party will have music from WSUPTIGER, Softieshan and Prado. (The zine is limited edition, so if you want one be sure to go early.)
Molly Randhawa, Contrast's founder, had many ideas as she ventured further into Vancouver's music and art scenes, and sought a platform to express them. She realized that her ideas wouldn't be best executed as a solitary zine or written piece, but through the creation of a collective — a community larger than herself. She bounced the idea around until her creative partner, Zoei Nijjar told her, "You need to do this."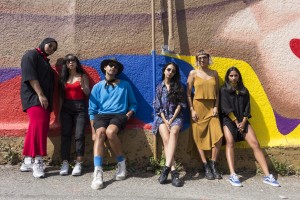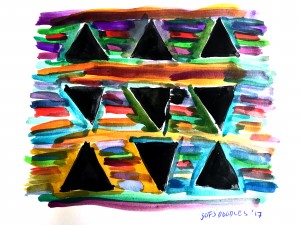 While building the Contrast Collective, the members identified other Vancouver-based organizations that are queer and POC centred, and discovered Intersessions and Elastic Collective. Intersessions teaches DJing to women and non-binary people with an emphasis on providing opportunities for POC, while Elastic Collective hosts shows and events for youth of the same demographics. "[Contrast] wanted to open up the platform to other mediums," explains Molly. "Not everyone feels comfortable playing music." There is interest and overlap between Contrast and these organizations, but they represent different media, complementing each other well. "As a POC community, supporting women of colour, we all have to work together no matter what the medium is."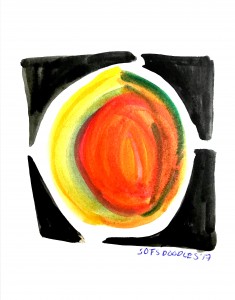 Molly is dedicated to the zine in all its fluidity and space for change. "It's definitely submission-based. I wouldn't want to create an exclusive thing. It's always changing." Contrast will naturally shape-shift with its community, but, with the help of graphic designer Alyssa Manalo the constant will be quality. "My work is done when the contributors feel satisfied with the zine," ensures Molly.
Contrast Collective and its call for submissions has been met with support. Molly explains, "Half the people that submitted, I didn't even know who they were personally, and every piece was so amazing." Contrast's submission status was mainly promoted through Instagram and other social medias, and found additional support through the natural "irl" network Molly is a part of. Word spread through various communities.
And truly, that is often how these great and diverse projects come to life. Molly is aware that Contrast has become a conduit of sorts: "Maybe it's because I'm sensitive as heck, but I was reduced to tears. The artwork that these people create… it's not being reached by everyone. If we could even get it to a different set of eyes that they don't have access to, that's cool for me."
The zine launch on August 31 functions as a physical manifestation of online networking, and the individual efforts of all involved. Molly, being a writer and artist herself, has planned the night to reflect the collective in every facet. "The audio [is represented by the] music, the walls with art represent the visual. Then we have the actual zine, which represents the words and the work. It'll be a little bit of everything."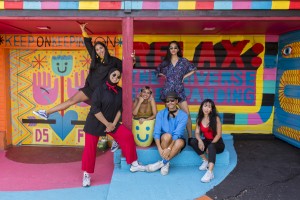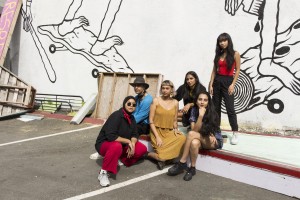 Our conversation naturally leads to mutually fangirling over Prado, who will be performing at the zine launch. We both admire her as having one of the strongest work ethics we have seen, while keeping quality of performance and music a constant priority. Molly says it best: "She's killing it."
Even with the stellar lineup of musicians, Molly reiterates that the performances will be short. This is to allow equal balance to the art and words that have been produced and put on displayed. Molly explains, "We didn't want it to be like a show, but more like an artist showcase."
Keep your eyes on this collective. "It's for everyone," says Molly, "but mostly for us."
x
Learn more about Contrast Collective by following them on Facebook @contrastvancouver or Instagram @contrast.collective, and see the event page for more details.