Come Saturday night on August 19 ViewMaster will be releasing their debut EP Alternative Classics in a show with Slow Learners, Shrouded Amps and Be Afraid. Released on Alarum Records, Alternative Classics is said to be "built from imaginative sonics," which seems justifiable with luminaries like Sonic Youth, The Wipers, Silkworm, Mission Of Burma, and William Gibson, "the man who saw tomorrow."
The post-punk band released the track and MV of "Bridge and Tunnel" on Exclaim! earlier this month, and now Discorder has the honour of streaming the rest of the album. Give it a whirl..
✦
✦
✦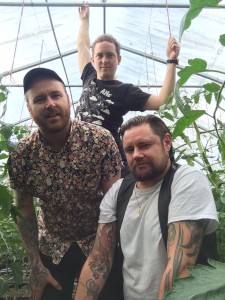 ViewMaster is lead guitarist John Johnston from Slow Learners and Brutal Poodle, bassist David Graham from defunct queercore band Skinjobs, and drummer Ben Goldberg from Diane. Alternative Classics was produced, mixed and mastered by Tom Prilesky.
x
Track ViewMaster's tape release show on their event page.