Where Selectors' Records was located in Chinatown, there is now an art-space inspired by its predecessor. It's 8EAST, a joint project between the Unit/Pitt Society for Art and Critical Awareness and the New Orchestra Workshop (NOW) Society. The two organizations aim to create "a social space for culture," according to Kay Higgins, U/P's Executive Director. Managed by Higgins and Lisa Cay Miller, an avant-garde composer and NOW's Artistic Director, 8EAST technically opened in July. But this fall, it will fully come into its own when it launches a retail component and begins hosting more events.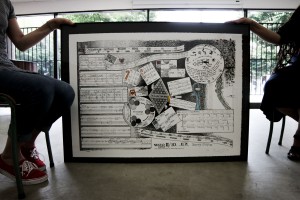 U/P was founded in 1975 and NOW Society in 1977, and while 8EAST is a way of returning to their respective roots, the organizations are approaching this venture with independent motivations. Higgins explains that for U/P, 8EAST represents a combination of their present and past by celebrating its move away from traditional gallery shows, and also celebrating their activist spirit of the 1980s. For NOW, 8EAST is a return to having a designated space for improvisational new music. Miller sees it as a place to exercise "the daily practice, which for [NOW] involves being present and listening."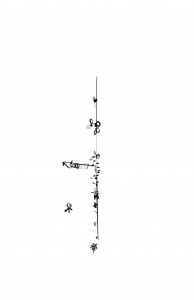 Though 8EAST resists the title of "artist-run centre," it is inspired by the energy of artists who founded the first official ARCs in the 1970s. These centres provided space for interactions that did not necessarily have a purpose beyond experimentation and cultivating culture. While influenced by ARCs, Miller maintains that "it's valuable for 8EAST to not [become] an organization." She continues, "I want to have a […] continuous discussion about how things are working. […] We can do that without being an organization, almost easier."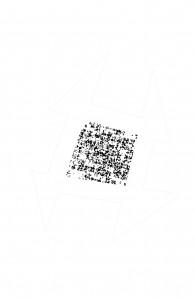 So, how exactly can you interact with the space? NOW will be hosting new music events, as well as a listening station where people may experience recordings. There will also be a small shop for merchandise created by artists working with NOW and U/P as an homage to Selectors' Records. As Higgins suggests, the shop atmosphere is "an entry point that's not intimidating."
One of the first large projects at 8EAST will be a community meeting series meant to develop concrete plans for how artists' organizations like U/P and NOW can best use their resources and capacities to resist the effects of displacement and inequality. This includes acknowledging their own complicity. Higgins considers it a step towards fulfilling an obligation "to use whatever organizational resources we have in a way that does not do harm, and hopefully counteracts some of the harm already done to our surrounding community." Miller believes that their artistic communities will recognize that they "have a responsibility wider than just [themselves]."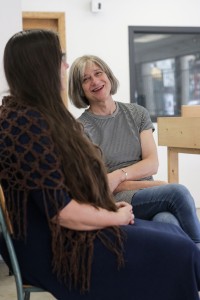 U/P and NOW are choosing to participate in complex discussions that are being had by organizations across Vancouver that are waking up to their culpability. As Higgins explains, "[artists] have been using poor neighbourhoods for cover and […] been giving very little back." She continues, "Though artists are seen as a mid-stage of gentrification, [they're] victimized by it as well." In this, Higgins sees commonality between the precarity of artist centres and the precarity of sensitive neighbourhoods. 8EAST is meant to act as a gathering space for artists to learn how to engage in these conversations with compassion and accountability. Higgins acknowledges, "There's so much to […] engage with and [we're] coming to it fairly ill-equipped." As a starting point, 8EAST plans to offer their space to activist organizations and community organizers as an attempt to minimize the violence of their presence.
Through 8EAST, U/P and NOW hope that their communities will come together in art and dialogue, and mark a new era of artist-run centre.
X
8EAST is located at the corner of East Pender and Carrall Street, and on the unceded territory of the Musqueam, Squamish and Tsleil-Waututh First Nations. Visit 8east.ca for upcoming programming.