The crowd at the Cobalt fell silent the moment Julien Baker stepped on stage. Unintroduced and unaccompanied, she kept her face turned to her guitar and began to play in the silent room.
That silence remained unbroken through the minimalism of "Blacktop," the opening track on 2015's Sprained Ankle and the show. Baker gave quiet thanks for the applause before diving into the notes of her album's title track. When applause erupted from the otherwise soundless audience, Baker said, "You're so quiet!" With talent so worthy of revere and a body of work so solemn, I had felt like we needed Baker's permission before we could have fun at the show. With permission granted, the atmosphere became warm with Baker's gracious interactions with the audience.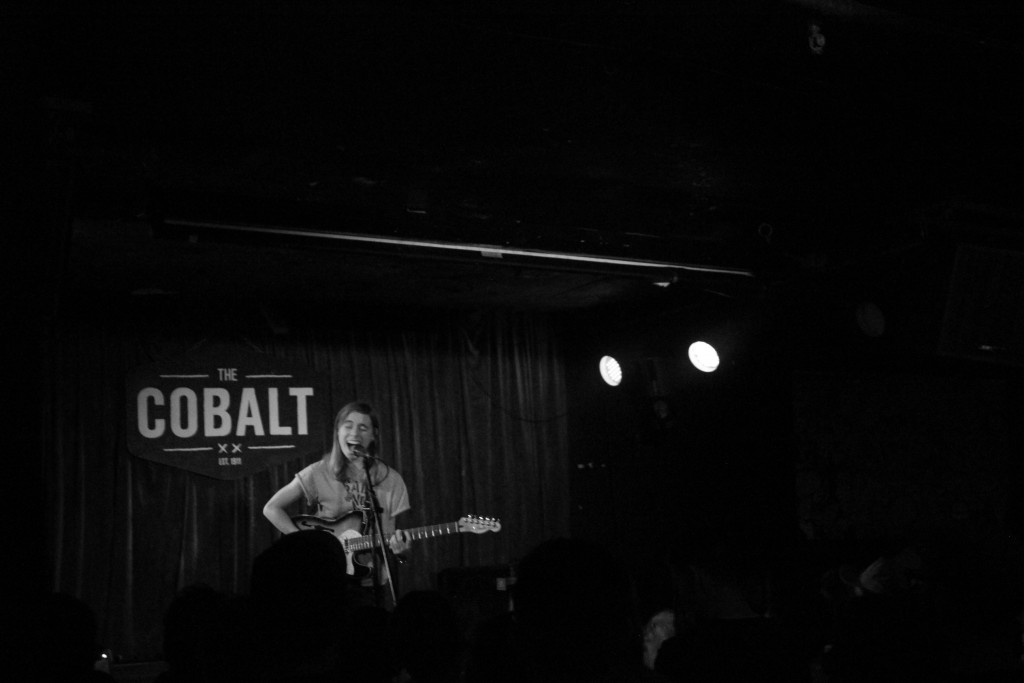 Between songs, Baker quipped, "I came all the way here just to make you sad." While the audience laughed, she added, "But sad songs make me feel better," — a phrase printed on her t-shirt. At that, she began "Everybody Does," the most upbeat track on Sprained Ankle, despite its devastating lyrics; it is the epitome of a sad song that makes you feel better.  
Next, she played her cover of Elliot Smith's "Ballad of Big Nothing" that was released in April 2016, followed by a few new songs. Baker's new material was in keeping with the emotion and sound of the final tracks she recorded for Sprained Ankle, "Brittle Boned" and "Vessels." The songs' minimal acoustics mounted to ardent final choruses.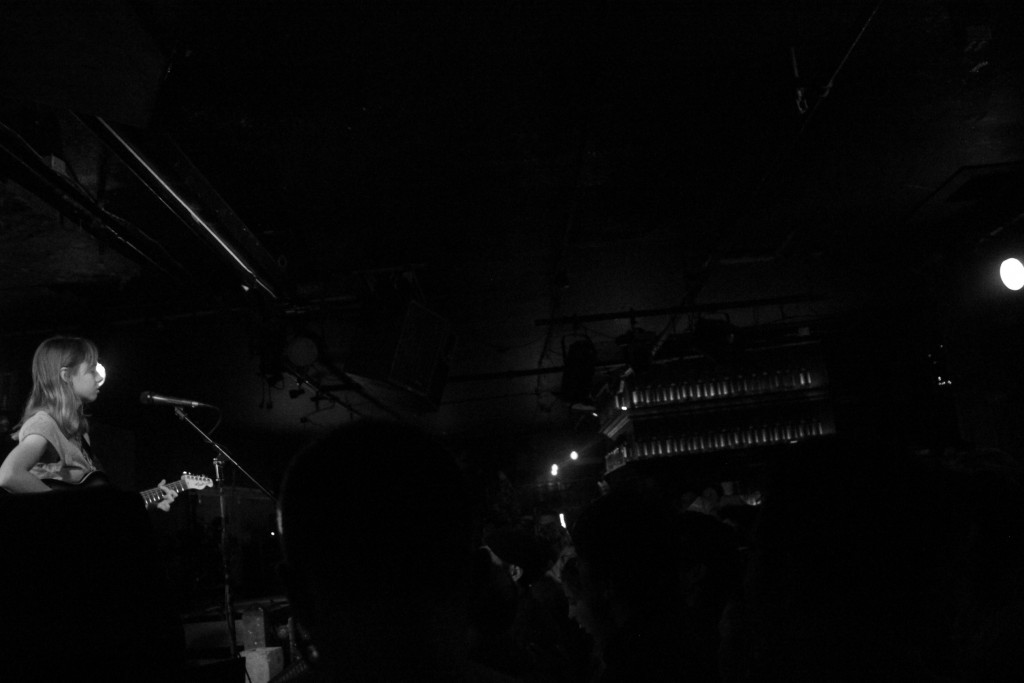 The sparseness of Baker's songs made the richness of her vocals all the more powerful. I was astounded at the range of sounds Baker created with a single guitar and a few sparse effects, from the solemn harmonics of "Sprained Ankle" to the crescendo of chords on "Rejoice." A man yipped in appreciation as Baker reached the height of "Rejoice." I wouldn't have dared to disrupt the moment but I shared his appreciation of her vocal power; that moment was one of the most poignant of the show.
For all the immense loneliness her songs express, Baker was inviting and funny. Her onstage demeanor and confessional lyrics fostered a feeling of intimacy with the audience. She closed with "Something," as the people around me whispered that the song was their favourite on the album. Baker left the stage to chant of "JB! JB!" returning a few moments later with grateful laughter at the football-like chant. She played "Go Home," her album's closing track, as a fitting finale to her show.
To call the show cathartic would be to underplay the beauty and emotion of Baker's music. While I experienced the lightness of catharsis achieved as I walked out of the Cobalt, to have shared in the emotions Baker expressed so sincerely was even more significant.