"I hope that people are listening alone in their rooms and they start dancing." The host of CiTR's copy/paste, Tim Fernandes, is a DJ by the name Autonomy. Every Thursday at 11pm, he creates underground dance mixes with the station's turntables and occasionally vinyl from his own collection. The mixes incorporate beat matching and blending so that each song smoothly fades into the next, creating uninterrupted narratives.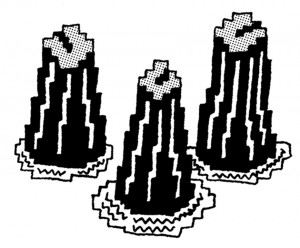 Fellow radio host and CiTR Student Executive Co-President Christine Powell interviewed Autonomy on creating dance mixes and finding inspiration in the stars —
WHY IS THE SHOW CALLED COPY/PASTE? WHY NOT CONTROL/F OR ESC OR DELETE?
copy/paste is a concept we're all familiar with. It's the process of duplication and repetition using a computer. To me, this is the essence of dance music. Dance music is all about repetition because that's how we dance. We can use computers to create music that inspires very human emotions through dance and social interactions. It's taking something very mechanical and straightforward and turning it into an emotionally human thing. So that's why it's called copy/paste. And when you're making dance music on a computer, you're going to be using copy and paste a lot.
HOW IS CREATING MIXES IN THE STUDIO DIFFERENT FROM MIXING A GIG?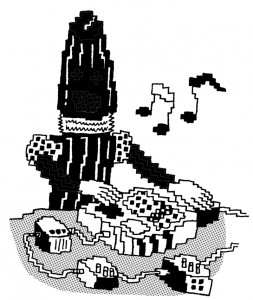 When I'm in the studio I'm completely focused on what I want to put out. I'm not even thinking about audience. When DJing at a gig, you have to be very responsive to what's happening on the floor and lead people in certain directions without pushing them or alienating them. But in the studio I have the freedom to craft an hour-long set that follows a logic that I want it to follow rather than what other people are expecting. copy/paste gives me the opportunity to craft experiences or narratives through music rather than existing to be the party.
WHAT PROCESS DO YOU USE TO FIND NEW MUSIC?
In dance music especially, the concept of a label is important to defining a sound. So if you follow specific labels, you can know what to expect. I play a lot of stuff from 1080p on the show — everyone at CiTR does. And I really like this label in Berlin called Ultramajic … Turbo Recordings is always interesting as well. They're based in Montreal. 100% Silk — I really like that label. And they're primarily tape-based, like 1080p.
WHAT SORTS OF CHANGES ARE HAPPENING IN THE DANCE MUSIC SCENE?
Well across the last few years the Vancouver house and techno music scenes have gotten a lot more popular worldwide. There's definitely a Vancouver dance music sound which I character as "inspired by trees" or "arboreal house". It's very lo-fi, organic house with relaxed driving beats and ethereal synths. When I say inspired by trees I am also referring to the abundance of weed in Vancouver, which creates a very specific sound palate.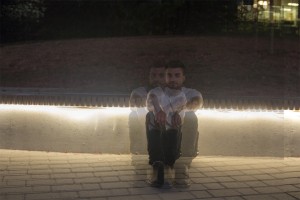 I LISTENED TO THE OUTERSPACE EPISODE ["BLANK SPACE"]. WHAT ARE SOME OF YOUR FAVOURITE SHOWS YOU'VE CRAFTED?
I really enjoyed the ambient mix I did [July 14]. I made a version where I cut out all of the parts where I'm talking and I call it the "maximum introspection" mix. I listen to it when I go to bed sometimes.
I did one [on June 23] called the "solstice soundtrack" that was inspired by the summer solstice. It started light and fun, and then it moved progressively darker in tone and by the end it was driving techno sounds.
WHERE DO YOU FIND INSPIRATION FOR YOUR SHOW?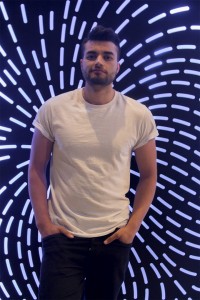 Mostly my life, really. Music is all about emotional expression. I'm not that interested in music that doesn't have emotional character to it. There's a lot of dance music that doesn't and I'm not interested in that at all. ["blank space"] was because I saw the meteor shower over the weekend and saw the full moon after that. And the ambient mix was because I was having a really rough week and I needed to cool down and think about things. If you listen to the show regularly, you could probably chart what's going on in my life based on the music I'm playing.
X
copy/paste broadcasts on CiTR 101.9FM every Thursday from 11pm-12am. You can find show archives or subscribe to copy/paste as a podcast at citr.ca/radio/copypaste.
Want to get involved at CiTR or pitch your own show? Join us for a station tour every Monday-Friday at 12pm. CiTR is located on the lower floor of the Nest at UBC.