As I walked through the streets of Commercial-Broadway on my way to Cafe Deux Soleil, I found myself admiring the vivid colours and graffiti on the exterior of the buildings, with the sight of artists painting murals and the sound of people busking.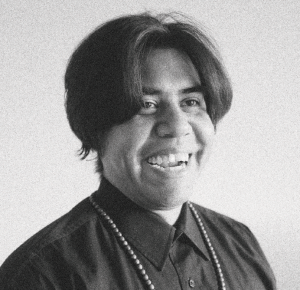 I couldn't have asked for a better spot to meet with Mr. Patrick Kelly, also known as Hope, a professional hip hop artist and performer from Leq'a:mel First Nation, currently based in Vancouver. Inspired by tradition, Hope uses the art of storytelling and rhyme to depict life on the reservation and illustrate to others what it means to be Indigenous.
Hope greeted me with a big grin and an exchange of pleasantries. As the chat between us ensued, I was pleasantly surprised at his charismatic and humble personality, especially considering the strength of his artistic profile. He has been prevalent in the BC music scene since 2011, when he released his first album with Indigenous hip hop duo Status Krew. He has since gone on to release an EP in 2014, Lights Out, an album in 2016 Handle Bars, and various music videos over time. In 2014 Hope alongside his rhyme partner, Doobie, joined local artist Mamarudegyal MTHC in co-founding Indigenous hip hop and Multimedia group Rudegang Entertainment. In 2017, Hope won Best in Hip Hop (Male category) in the Fraser Valley Music Awards!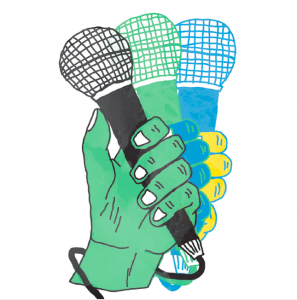 Growing up in East Vancouver, Hope distinctly recalls "feeling judgement and stereotypes towards Indigenous people," and feeling like "it gets embedded in you as a kid." It was only after the retrospection of growing up and seeing the dangerous effects this type of thinking has on young kids, that Hope decided to challenge these stereotypes and judgements by becoming a positive influence through his music and art.
Having family members who work with the Federal government, as well as family members that are freedom fighters created a divide in perspectives that shaped his youth, which often finds its way into his music. With songs like "I Scream" and "The Pacific," he utilized his experiences to "think about both sides, and to reason through the steps that cause certain things to happen or not."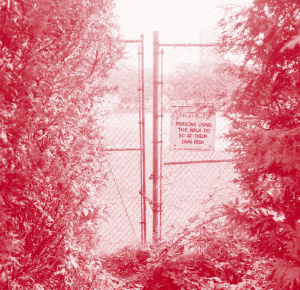 Hope's latest album, Red Man, is in his words "the most important album of his career," due to the evolution and growth Hope had gone through in making this album. With a little grin, he describes his first two solo releases as being "fun to make, but almost without mention of Indigenous people, or issues faced by them." When I prompted him about this, he paused for a second and responded, "I grew up listening to Tupac […] and I thought it was all about being a gangster, being tough you know? But as I grew older, I realized that it was important to speak up against the bad things I saw and experienced back then." He paused here and reflected in silence for a moment. "I recently lost my best friend — my cousin, and really, once that happened, everything kicked into gear for me, I knew exactly what I needed to do next."
For Hope writing has always been a responsibility that he takes very seriously. Red Man was no exception, with Hope spending hours writing and working on the songs. He pushed himself to go in and perform unwritten songs. With hard-hitting lyrics, stunning rapping, intriguing collaborations and a message to remember, Hope's Red Man has it all.