Being an emerging filmmaker and trying to break into the industry is no easy task, but the Vancouver International Film Festival might have just made it a little bit easier. This year, VIFF has launched a mentorship program designed to provide an immersive festival experience and build connections that will hopefully open doors for 11 local filmmakers.
The mentorship program was piloted in previous years by VIFF's Associate Director of Programming, Curtis Woloschuk, drawing from filmmakers who had submitted their work to the festival. This July the program officially launched after securing a grant that made it possible.
Alysha Seriani, Youth Engagement Coordinator and former mentee herself, suggested to Woloschuk the idea of having open applications for the program because, as she puts it, "[we] might not know all the filmmakers that are in town."  
Any filmmaker between the ages of 19 and 30 who has completed one film and lives within commuting distance of downtown Vancouver was eligible to apply. The application requirements were deliberately minimal in order to make the opportunity accessible to people that are just starting their careers and showing a passion for bringing projects to fruition. Out of around 100 applications, 20 candidates were interviewed and 11 were selected.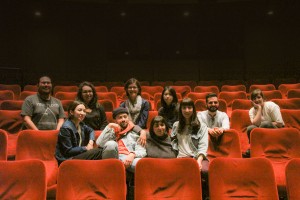 Through this program, VIFF is committed to encouraging underrepresented and misrepresented perspectives in the film industry. Another reason for adopting an open application process was to encourage people to apply who might not have done so in the past — filmmakers that identify as Indigenous, people of colour, and those across gender, sexuality and ability spectrums. Seriani sees this as one step towards changing film festival culture: "Many mainstream festivals around the world tend to overrepresent white male filmmakers and it was really important for us to not do that, especially because we want it to be this door opening [experience]." According to Seriani, it takes forcing your way in to instigate change.  
Sheridan Tamayo-Henderson is one of this year's mentees. Speaking to the accessibility of the program, she says, "One of the things that really impressed me about [the application] was the fact that it only asked for one film [to have been made]. It might not seem like that big of a deal for other people, but if you haven't had the [resources] to develop a huge portfolio, it becomes an indirect gatekeeping thing." For Tamayo-Henderson, it's about more than just reducing financial barriers: "I think it's a really important equalizing thing for people from different classes and different geographic positions [to have access to programs like this one]."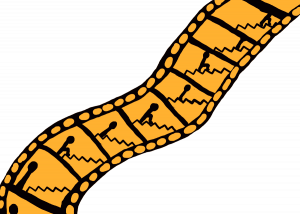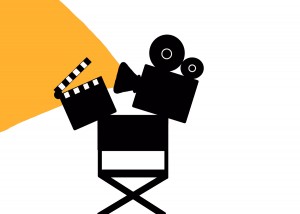 As part of the mentorship program each mentee receives an all access pass to VIFF screenings and conferences, one-on-one mentor meetings with acclaimed filmmakers, access to networking events and eight programmed sessions ranging in topics. Some of the workshops introduce the mentees to a festival environment, while others focus on the process of acquiring funding, gear and other technical aspects of film production and distribution. The program is meant as a way to launch these mentees into the filmmaking industry, in part, by providing access to resources and fast-tracking connections that would take time and extra effort to build organically.  
As mentee Nima Gholamipour put it, the program aims to "plant a mentorship seed" whereby mentees and mentors both take away valuable experiences. Not only do mentees have access to their mentors, but mentors can also call upon mentees to work on film projects in the future. "It's about getting access to resources but also building a community, from the ground level of emerging filmmakers," says Seriani.
Each of the 11 mentees has a different style and different levels of education, contributing to the diversity of the cohort. Gholamipour, for example, is one of the mentees who does not have formal filmmaking education, but whose potential made him a perfect candidate. Seriani points out that although one learns from watching what they want to do, understanding other aspects of filmmaking is as much about learning from peers as observation.
As this is first year of the mentorship program, there are high expectations about its outcome. Seriani believes that there is room for enhancement, but completing the first official mentorship program with dedicated programming and funding is a milestone towards solidifying its future. Perhaps next year, VIFF will screen its mentee's films, but for now, these 11 emerging filmmakers will have the chance to see the industry through more experienced eyes that will hopefully unlock unlimited possibilities.
x
For more information about VIFF's Mentorship Program and additional programming, visit viff.org