The ANZA Club was sold out to see hometowners Kitty & The Rooster play their debut album One Gig Hard Drive. Older folks in evening-wear stood next to younger punk rockers in festival attire and piercings. The disco ball sent a field of white light spots across the room while upbeat jazz played overhead. Tables and chairs were arranged in the centre of the room with a bar to the left of the stage and booths to the right. The many who couldn't find space to sit stood towards the back.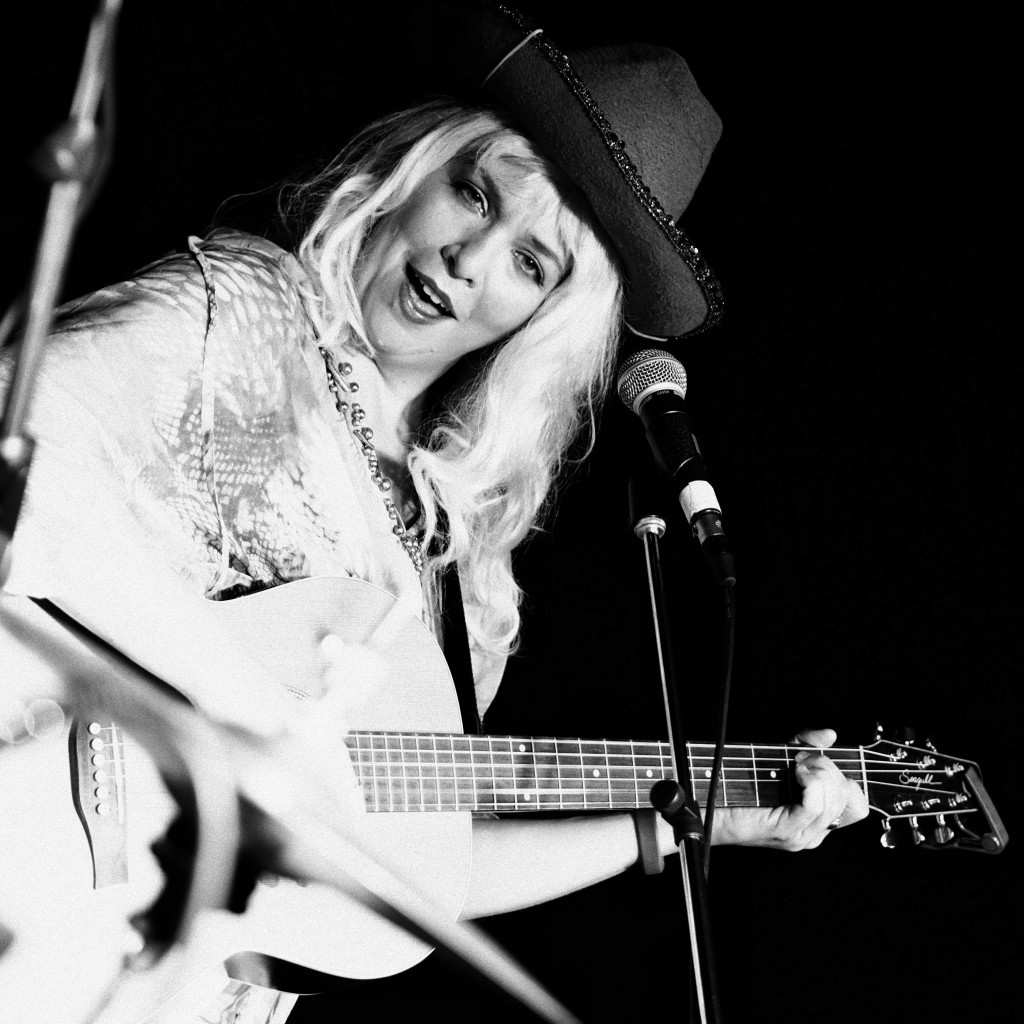 Shirley Gnome walked on stage wearing a pink cowboy hat and a vibrant blue and pink dress. Setting her wine down to pick up her guitar, Gnome began to strum and tell us about her murderous desires towards her neighbour's yappy dog before playing the song "Mercy," featuring her own amazingly accurate yaps. From there, her boisterous and unsanctimonious act never ceased to entertain, drawing endless laughter from the crowd as she wove her comedic routine into song. Gnome's truly raunchy lyrics complemented her clever wordplay and incredible voice.
After a brief intermission, Kitty & The Rooster and their backup singers, The Cockettes approached the stage clothed in dark robes and animal masks and bearing prayer candles as droning, cultish music anticipated them. After disrobing, they kicked off the show with their theme song "Kitty & The Rooster's Official Bio," driving people to the dance floor. The dynamic duo deserved every bit of the enthusiasm that their sold out show brought, and provided all the brash rock their new album promises.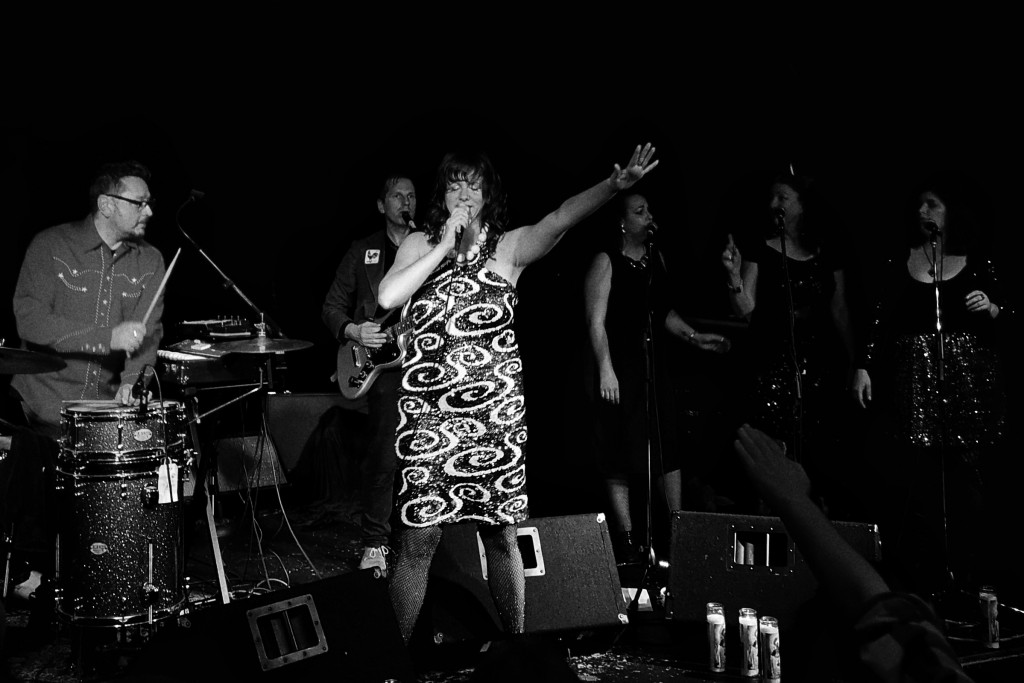 Jodie Ponto brought out a whole lot of rhythm from her stand-up cocktail drum set, while Noah Walker provided gnarly electric guitar. Their voices combined with those of The Cockettes to produce an upbeat, bouncy surf rock that drowned out the pulsing bass of the club below. Kitty & The Rooster's sound draws from The B-52's, including their use of loose, almost voice-cracky vocals and their strong, repeating choruses. Kitty & The Rooster has veins of blues as well as moments of Beastie Boys-esque hip hop. It goes without saying that their repertoire is diverse, but they don't take themselves too seriously, singing in their theme song, "This whole band is a joke!"
Both Shirley Gnome and Kitty & The Rooster expressed a lot of honesty about their lives through humour. With songs like Shirley Gnome's "Vegan Semen" and "Shine Bright Like Vagina" (about her time partying with burlesque performers) and Kitty & The Rooster's "Sexercise" and "Lousy Lover," they gave us a transparency so unlike the curated images of performers we see so often. At a time when social media dominates, we could all use a little more unselfconscious silliness in our lives.