When the members of I M U R began to work on their upcoming album, they noticed that the number three was a recurring motif in their lives. Their new EP would be the third in their catalogue, vocalist / keyboardist Jenny Lea had just turned 30-years old and the band had added a third member — Amine Bouzaher, producer, bassist and violinist. When Lea, Bouzaher and guitarist / producer Mikey J. Blige went to Montreal to work on the album, 3033 was the door code for the apartment they rented together. In tribute, they titled their album THIRTY33. "The vibe that we got from that was 'this is your entry code into our heartbreak, our lives,'" says Lea.
Heartbreak is ever-present in the music of I M U R. Over smooth electronic-R&B production, Lea softly coos stories of sorrow and loss that yearn for the early, blissful moments of a broken relationship. In I M U R's universe, heartache exists in duality with pleasure. For every painful reminiscence of a former lover, there's also a lust-fuelled paean to the intoxicating pleasures of physical intimacy.
In other words, they see attraction and heartache as two sides of the same coin. "You can't have one without the other," says Blige.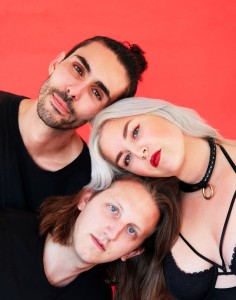 While exploring this duality in their lyrics, they create a musical backdrop that makes their songs as sensual as they are lyrical. Soft, plushy synth tones envelop listeners with moody textures, creating a listening experience that's good for zoning out but also substantial enough for close listening.
For Lea, topics like pleasure and sensations are escapist. "It's human nature," she says. "It's why people are on the internet. It's why people are reading other people's interviews. It's nice to be able to escape the monotony of daily life, and if I could do that, even if it's just through lyricism, then fantastic."
The band also acknowledges that working through difficult moments with music has a strong therapeutic power. "We're no strangers to adversity, and it has really been a positive influence on our lives to allow that to come out through our music," explains Lea. "[It's a] very cathartic and very therapeutic exercise, and it's something that people can connect and relate with because they're going through the same thing." Either which way, the band wants you to feel something — and they aren't subtle about what they want you to feel. "I want to hit the musical g-spot," says Bouzaher.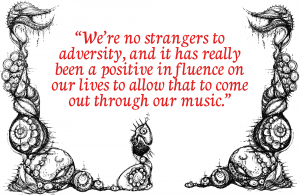 Bouzaher added: "You know that feeling when you listen to a song, when everything combines at the right moment and you're lost in it and you get that little tingle in your spine, a little rise-up? That's the musical g-spot."
The path that led to I M U R's inception began over five years ago when Lea quit her job at a bank in Whistler and ended a five-year relationship. "I just found myself being like really unhappy and really materialistically driven," she says. "It's not how I grew up and it's not really who I think that I am as a person."
She began to find fulfillment in music, which she practiced playing around her house before performing at open mic events in Whistler. After two years of travelling overseas, she moved back to Vancouver and formed I M U R with Blige in 2015.
The band takes a unique approach to their live performances. Instead of having Lea sing over pre-programmed electronic beats, they reimagine their songs so that they can incorporate as many live elements into their performance as possible. Sometimes they'll simply use different instruments in place of a keyboard, but other times they'll completely rearrange songs based around jam sessions that they had during band practice. "It's nice to have that jammy element in our live sets," says Lea. "I don't think most people are expecting that from what they hear on our records, and it adds a nice little element of surprise."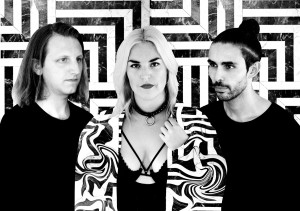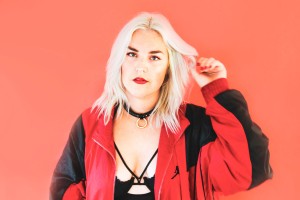 Another big break for the band came when their song "Breathless" was featured in the sci-fi TV series, Wynonna Earp, when two characters start to get intimate. In lieu of this, Pique Newsmagazine designated the band as "genre-bending makeout music" — a label they wholeheartedly embrace.
"I really loved that," says Lea. "When we think about what we want people to do when they're listening to our music, a pretty high honour would be [for them to] get busy, right?"
Although they make music that's quite melodramatic, the band members in real life are actually wisecracking jokesters. It's all in their Twitter bio: "got dat electronic R&B fo' dat ass." "We try not to take ourselves too seriously," says Lea. "Our music might come across as serious, and it's funny because that's not really us. We are serious about music, but otherwise we're just a bunch of fuckin' dorks."
x
I M U R's release party for THIRTY33 EP is on October 11 at Fortune Sound, with additional performances by Prado, Niña Mendoza, Nick Wisdom and live visuals by Laine Butler.