The event description on this show's Facebook page wasn't kidding when it specified the start time as "9PM sharp." When I arrived at 10-minutes past 9, BB was already rocking the room with their upbeat indie pop. Over a foundation of fast-paced and skillful drumming, jumpy bass and melodic guitar, bassist Megan Magdalena and guitarist Bella Bébé harmonized flawlessly in a way that reflected both their close personal friendship and connectedness as musicians. The two frontpeople spent their breaks from vocal duties dancing around each other or hopping offstage to play in the crowd. Their energy was so infectious that the audience, which was very sparse at that point of the night, made up for its size with enthusiastic grooving and head bobbing.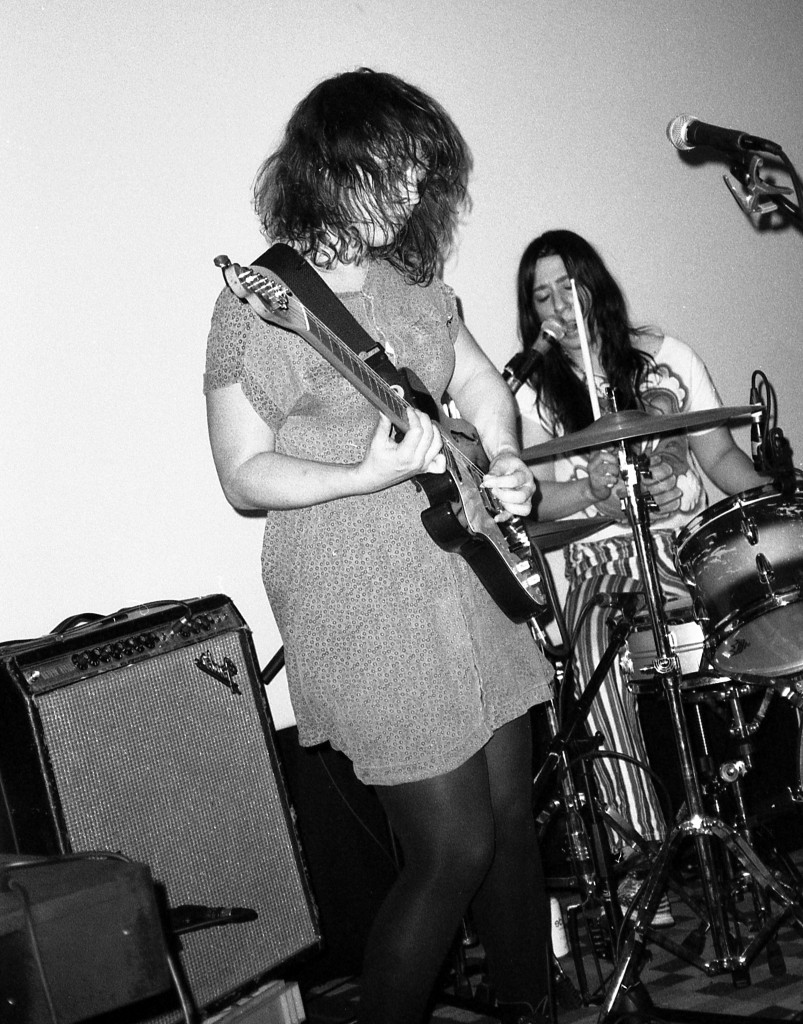 Next up was another indie pop trio, Candace, on tour from Portland, Oregon. The style of their music, as well as their comparatively tranquil onstage behaviour starkly contrasted BB, but was no less enjoyable. Candace's tunes were slow tempo and shoegazey, with echoing guitar and bass melodies that blended together, along with the lead singer's ethereal voice, to produce a very dreamy atmosphere. The group successfully recreated the beautifully mellow, romantic sound on their recordings in a live setting.

As much as I enjoyed getting to see BB and Candace — I would recommend catching both of them live, provided Candace make a return to Vancouver in the future — the highlight of the show was definitely closers, Pale Red. Continuing the night's three-piece theme, the final band, made up of Charlotte Coleman on bass, Myles Black on guitar and Portia Boehm on drums, played a brand of art rock like nothing I had ever heard. Their songs were very melodic, with twangy guitar and snaking bass lines over drum beats played with felt mallets, and vocals layered and harmonized between all three of them. Their talent was huge, creating a sound that was at once simplistic, totally original and very pleasant to listen to. The set was delivered, particularly from Boehm, with a very ironic and funny theatricality by way of melodramatic expression in their faces and voices. The theatrics peaked during their performance of "I Am the Meter" as they shouted its chorus, "Someone call the doctor!" together like they were in an episode of Days of Our Lives.
Evidently I was not alone in my admiration for Pale Red, as the majority of the crowd chanted for an encore when their set came to a close. The group responded with a slow number in which Coleman sang about kissing the person you love, prompting many couples in the crowd to start doing so. It was a fittingly heartwarming note on which to end a night of positive energy shared all around.