What's better than one night of an improvised comedy experience? Four nights of improvised comedy experience. The Vancouver International Improv Festival (VIIF), in its nineteenth year, takes place on Granville Island from October 11-14. Founded by Alistair Cook, acting festival director, this year is looking to be the best one yet.
What exactly is improv, you ask? Is it like the T.V. show, Whose Line Is It Anyway? "That is a great comparison," says Cook. Improv, or improvisation, is exactly how it sounds. It is live theatre where the plot and the characters are made up in the moment. Some forms of improv are exactly like Whose Line Is It Anyway?, where the improvisors will take suggestions from the crowd or draw on current events and hot topics to create a hilarious skit. These forms are known as long and short. Long form improvisation is when the improvisors take one suggestion from the audience and create a 30-minute show where the scenes, characters and plot are seamlessly put together. The difference in short form improv is that the scenes are often unrelated to one another. Both forms are a mix of drama and comedy, and others are just drama. Essentially, it is theatre without the script. For VIIF, you can expect to see professional performances that are highly entertaining, and all comedy. Expect a resemblance to a live, on-the-spot Saturday Night Live episode.  
Cook's improv experience started in high school in 1989, and he has been at it ever since. Working at the Havana Theatre over the past 22 years, he manages to coordinate the festival in his spare time. Improv groups must submit to be a part of the festival, which encourages competitive submissions from around the world. Cook's role as acting director of VIIF is to curate a balance of performances. With over 40 shows during the festival, ranging from local to international performers, you can expect to see a wide range of forms. The festival will include everything from a puppet show (Jeff Dunham Style) to musical improv, to a fully improvised Ted Talk which was named Best of the Fest in 2015. There is also a Twilight Zone improv group.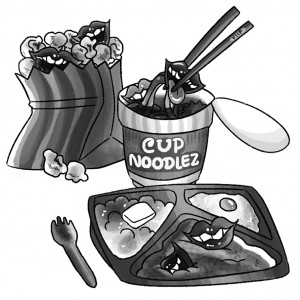 Since the beginning of the VIIF, it has grown from an ensemble of 15 to a network of people hosting 42 different groups, and two festival ensembles comprising 30 improvisors. Over the past 10 years, many top-name comedians and improvisors have showcased their talents, including SNL star Sasheer Zamata. At this festival, you will definitely see the emerging and upcoming talent that will make it big.
If you have ever seen improv, but did not enjoy the performance, Alistair Cook chuckles and explains "You don't go watch a Batman action movie not enjoy the film, and vow never to watch another action movie." Cook will tell you that the beauty of improv is that it's never the same show twice. The space, the audience, and the improv prompts keep the content fresh. This is where improv differs from stand-up comedy. Stand-up comics have rehearsed jokes, but make it look like as though they are made up on the spot. Many comedians will do improv to strengthen their sets.
Learning improv is a great tool for developing confidence and team collaboration. Much can be said about how improv aligns with mindfulness, as you must be present and aware to your surroundings to allow a quick reaction. VIIF will host workshops with some of Canada's best instructors, taking place on October 14 and 15. The workshops are designed to be accessible, and the cost is kept at an affordable $40.
"The want to laugh is there," says Cook. This festival is proof of the exploding interest in the comedic genre across Vancouver. There is talent coming from all over the world which inspires locals to work harder and perform more. It is an extremely fun festival and if there is one thing Cook is excited about, it is to get the festival started and to hear the laughter.
Happy laughing everyone!
x
For more questions about the festival, visit vancouverimprovfest.com or check out the Facebook page. You can also tweet @VanImprovFest.