The evening began outside, thirty minutes prior to Sigur Rós taking the stage, with me watching people fill the lobby of the Queen Elizabeth Theatre, illuminated like jewels in a glass case. While waiting for my friend to arrive, I witnessed a man propose to a woman — with the little velvet box, and everything — shortly after commenting on how beautiful this sight was. The intimacy of the moment, though indirect, brought me to tears. Was it foreshadowing?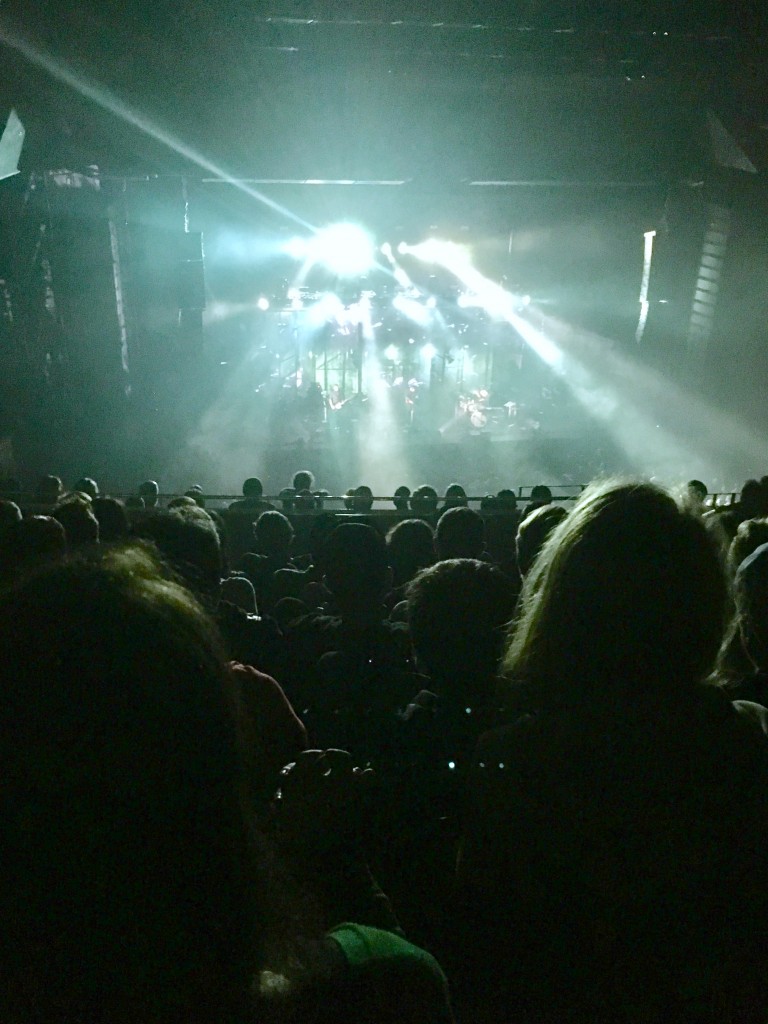 Sigur Rós opened with "Á," a soft and crackling song with a slow build. Visuals projected onto screens glistened with urgency like the sky during an electrical storm, pulsing and flashing before ending suddenly in a fiery red glow for the following song, "Ekki Múkk." The performance of "E-Bow" was as much defined by the backlit green shapes as by drummer Orri Páll Dýrason's heavy beat or the cello bow against Jónsi Birgisson's guitar. The audience seemed to collapse under the weight of "Glósóli," performed near the end of the first set. It began delicate and ended triumphant, with all artists — Birgisson, Dýrason and Georg Hólm on bass — exhausting their instruments with incredible intensity.
The organic visuals of the first set — molecular shapes, abstract figures, rocks and trees — were replaced by geometry and algorithmic art for the final set. The setlist too, it seemed, was more technically deliberate in the second half, and included more ambient synthetic sounds and mathematical beats. "Sæglópur" was completely devastating, and songs like "Ný Batterí," "Festival," and the epic closer "Popplagið" featured percussion and vocals synchronized to elaborate etch-a-sketch stage lighting.
Sigur Rós performing at the Queen Elizabeth Theatre was itself an intentional statement, placing the concert within the setting of a symphony with parts, or a play with acts. After an intense opening, the intermission — which I had assumed would be an annoying interruption — was a necessary catharsis. The flow of the evening within a theatre context added to the drama of Sigur Rós. The standing ovation at the end of their second set was not met with an encore, but with the gracious bowing of humbled artists and the word 'Takk' ('Thanks' in Icelandic) projected on the screen behind them.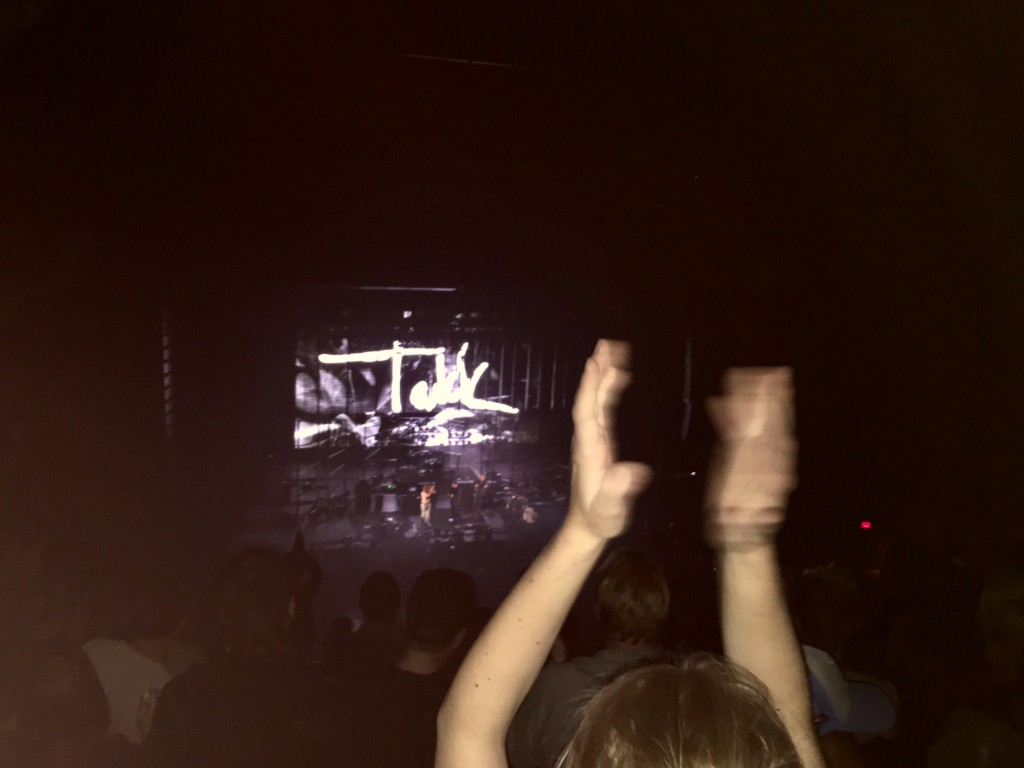 The performance was nothing short of spectacular in the most literal definition of the word — a combination of spectacle and oracular experience — leaving the audience with a fantastic reminder that we are not jewels, but floating particles of stardust.