It was only the second installment of Sawdust Collector, a weekly interdisciplinary concert series at the Gold Saucer, but the venue was at no risk of being empty. That might have been because Lisa Simpson, Berlin-based musical sewing artist known as Agente Costura, was in the room and ready to perform alongside local drummer / improv extraordinaire Ben Brown — who doubled as performer and host for the evening —  and other artists.
I found myself a seat up front as Simpson and Vancouver improv quintet Not Yet Yedi took the stage. Settled among a tangle of cables, instruments and electronics, — sewing machine included — the crowd went silent, and Brown counted them in. "One, two, three, four!"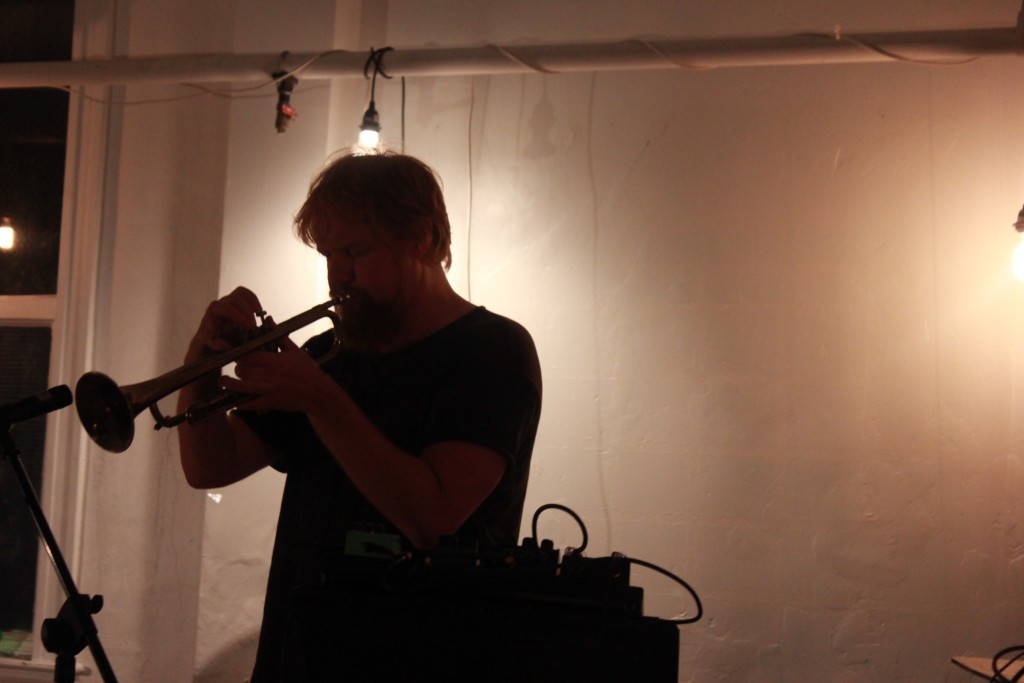 Like a flick of a switch, glitchy, spasmodic, atonal, arrhythmic, yet entirely coordinated sounds poured out of every instrument. Every part of Brown's simple drum kit was probed and tapped by his hands and sticks; JP Carter's trumpet was modulated and distorted through a maze of effect pedals; Lee Hutzulak's oscillating and guttural bass synths rumbled beneath Dave Leith's static electronic drones; and the inner workings of John Mutter's guitar seemed to be pouring out of his amplifier. All the while at centre stage, Simpson's sewing machine chugged along, churning out garments.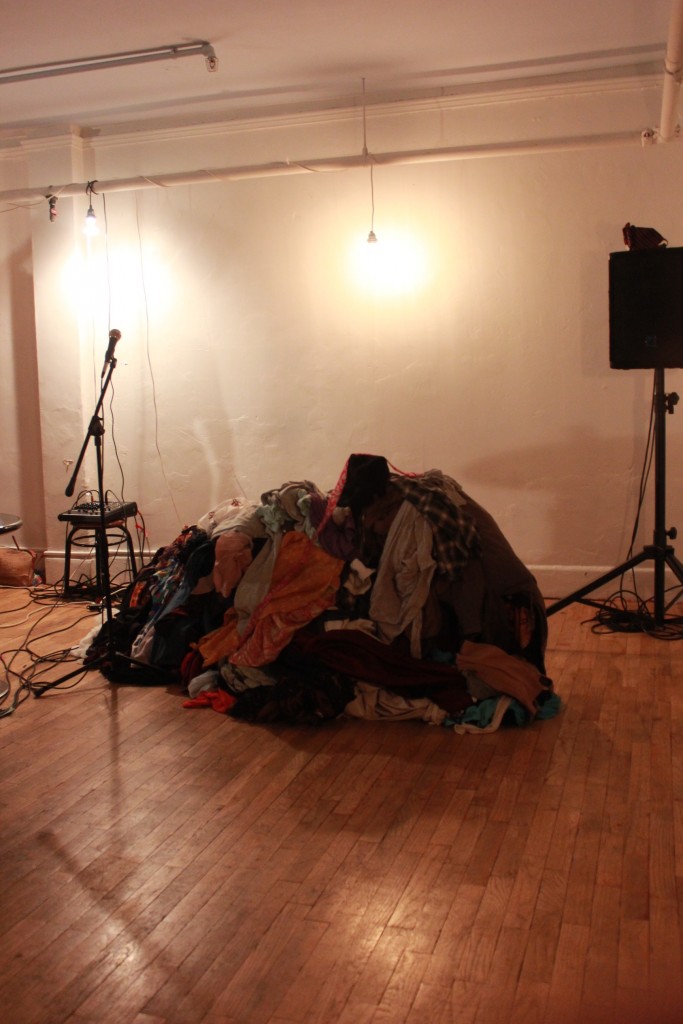 When the shock from the initial blast of sound wore off, I began to notice the nuance with which all six musicians were playing off one another. From afar, it was a muddled sound collage, so busy and unfamiliar it verged on white noise. Yet the more attention I gave it, the more I saw its subtlety. All the sounds flowed together, rising to cacophony, and dipping to near silence. The musicians passed around the focus from one instrument to another, letting each sonic texture be explored in detail.
The improv set eased into silence, and after a round of applause from the fully occupied room, the band began to remove their instruments and equipment — all except Simpson's sewing machine. A heaping mound of clothing was pushed beside Simpson, an ironing board set up on her other side, and Mine Agente was ready to begin. Founded by Simpson, Brown and dance artist / choreographer Kelly McInnes in 2014, the installation performance also featured dance artist Rianne Svelnis and bassist Roxanne Nesbitt.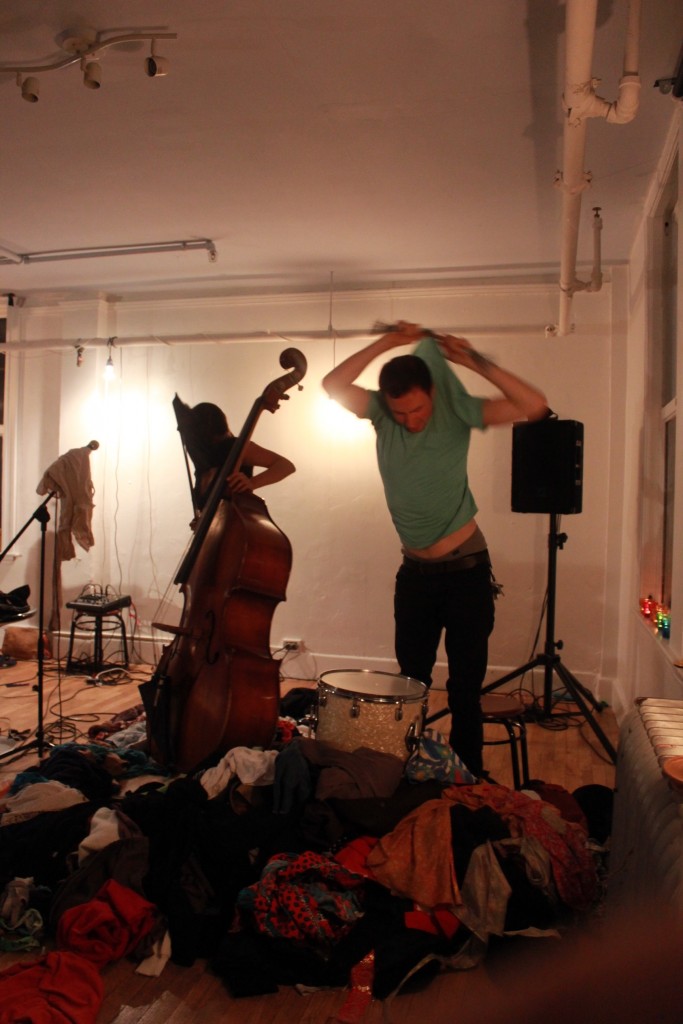 It would be tedious to describe all the elements of the performance, because, for the most part, nothing all that extravagant happened. Instead, the performance forced the audience to direct their attentions on the mundanity of daily chores, the vapid slogans of consumption and materialism, and the ways in which identities are formed through appearances. Over the course of the multidisciplinary performance, the pile of clothes were sifted, sorted, folded, worn, destroyed, and finally remade by Simpson into a dress that McInnes and Svelnis put on Nesbitt.
Neither Mine Agente, nor Not Yet Yedi were performances made to be grasped easily, and I can't say that I really understood either with any authority, but both succeeded in providing a wealth of artistic refinement and entertainment — as long as you were willing to pay close enough attention.